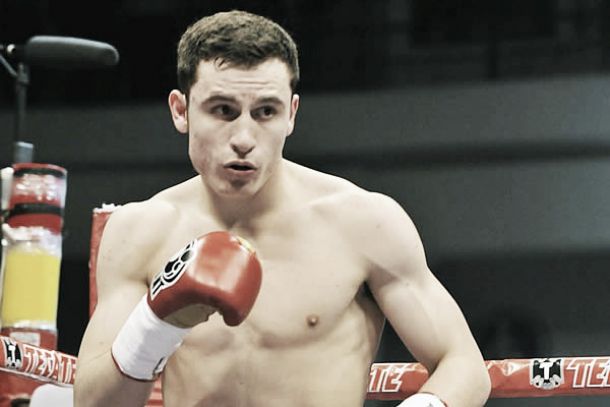 Welterweight Omar Chavez (33-3-1) took on Richard Gutierrez (28-16-1) Saturday evening at the StubHub Centre in Carson, California during showtime.
Chavez won an eight-round unanimous decision over the Colombian Gutierrez.
The young Chavez, in comparison to Gutierrez, showed his youthful spirit early on as he looked the more energetic of the two, outworking his opponent and landing some big hits.
Gutierrez grew in to the fight as it progressed, but Chavez's young legs helped get out of some tight situations.
In the third round, however, the 36-year-old Gutierrez began to get the upper hand, landing some big blows and nice uppercuts on Chavez, pinning him against the ropes.
Gutierrez's experience came in handy when Chavez began to lay back a bit in the mid-rounds, trying to catch his breath. The Colombian got the better of his younger opponent as the rounds progressed, adding a little zip to his blows.
The two fighters briefly exchanged blows, but as the bout progressed, Chavez was able to swing momentum back his way.
It was evident who the younger fighter was, as the 25-year-old Chavez had a little more left in the tank than his older opponent, and he used it to his advantage, out boxing Gutierrez in the final few rounds.
The fight went to the score judges and all three ruled in favor of Chavez, 77-75, 77-55, and 78-74.