 The co-main event of UFC 199 was a rubber match between Bantamweight Champion Dominick Cruz (22-1) and Urijah Faber (33-9).
First round shenanigans
There was an obvious tension between the two fighters as soon as they entered the octagon. They didn't touch glove and immediately entered their corners to start the fight. As he does in most of his fights, Cruz was hopping around, changing his fighting stance multiple times in order to throw off Faber's focus. Both fighters were throwing punches relentlessly, though they were highly calculated as opposed to sloppy.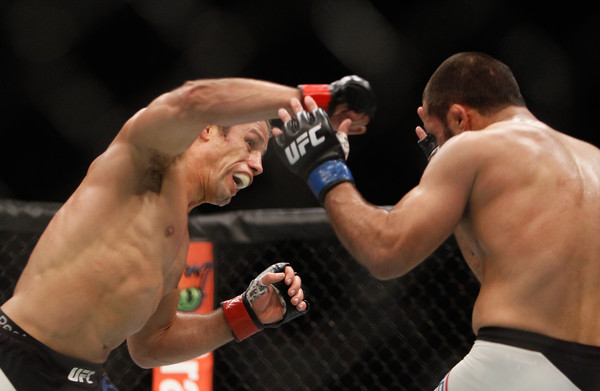 There was a brief instant where Faber appeared to take over, as he slammed Cruz to the ground following a short clinch. Faber attempted to take the fight to the ground a lot in the opening minutes so he could force Cruz to alter his fighting style. However, Cruz' 84 percent rating in takedown defense allowed him to slip out of Faber's control and wound up on top.
Close call in the second round
Cruz opened up the second round continuing what he was doing, hopping around and varying his stances so he could keep Faber guessing. A couple of minutes into the round, Faber was sent to the floor by a left jab from Cruz and it opened up his defense, briefly. Cruz seemingly allowed Faber to recover, and a few strikes followed. Faber was relentless when it came to throwing punches but his efforts were for naught. Cruz was extremely evasive while also striking back on occasion.
Round 3 had some similar qualities to the second round. Both fighters stuck to, mostly, boxing. Cruz had the upper hand for most of the round as he hit Faber with a few combos, but Faber showed little to no fatigue.
Round 4
Like Faber, Cruz showed no fatigue whatsoever, which kept the fight interesting. Faber was taken down against the gate, where Cruz threw a series of punches and then a high kick, but Faber was unphased.
They traded punches back and forth but neither fighter gave any slack to the other. However, it was highly apparent that Cruz had the upper hand since the first round.
Final Round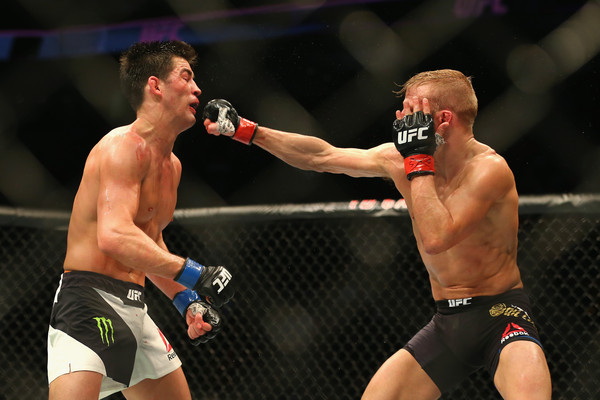 As soon as the last round started, Cruz went right at Faber with a barrage of punches, but Faber defended each one relatively well. Midway through the round, Faber struck Cruz with a hard right jab and stunned him for a split second, but Cruz was able to recover quickly. Cruz managed to take down Faber and attempted to take side control, but Faber broke free.
After going the distance, Cruz was announced the winner of the match by unanimous decisions, allowing him to retain his Bantamweight Championship honor.