Attempting to dip below the NBA's luxury tax, the Miami Heat are making moves as we approach the 3:00 p.m. EST trade deadline, dishing out forward Jarnell Stokes to the New Orleans Pelicans while sending recently acquired point guard Brian Roberts to the Portland Trail Blazers.
By shedding the rights to Stokes and Roberts, the Heat now sit under the league's luxury tax line, saving the team $6 million.
From the Pelicans, Miami will receive the rights to a protected future second-round selection in exchange for Stokes and $700,000-plus in cash considerations.
The 6'9", 255-pound Stokes, drafted in the second round of the 2014 NBA Draft out of Tennessee, has appeared in seven games this season split between Miami and the Memphis Grizzlies, averaging one point and 0.6 rebounds per appearance with an impressive PER of 20.43.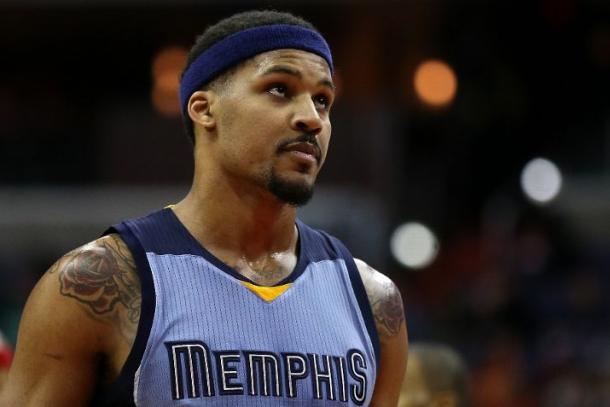 Stokes started twice for Memphis in 2014-15 while receiving playing time in 19 games, averaging 3.0 points and 1.8 rebounds per showing.
In 16 outings with the Heat D-League affiliate, the Sioux Falls Skyforce, this season, Stokes posted 20.6 points and 10.2 rebounds per game, earning a spot in the the 2016 D-League All-Star Game.
Roberts, acquired by the Heat on Tuesday afternoon in a three-team deal which sent shooting guard Courtney Lee to the Charlotte Hornets while transporting big man Chris Anderson and small forward P.J. Hairston to the Grizzlies, will now call Portland his new home, sent to the Trail Blazers along with a future second-rounder.
In 30 appearances with Charlotte this season, Roberts has averaged 4.8 points and 1.3 assists per game, below his career averages of 7.4 points and 2.6 assists per contest.
Roberts, in his fourth-year in the league out of Dayton, experienced his most heightened level of success in 2013-14, a season in which he posted 9.4 points and 3.3 assists per game while starting 42 games with the Pelicans.