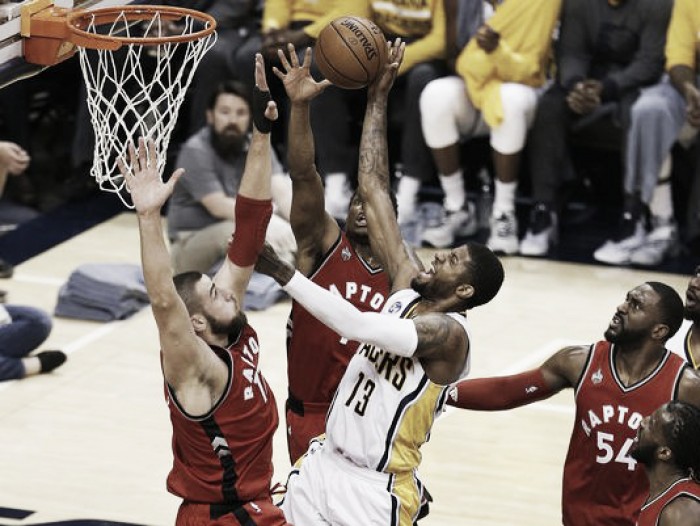 The Orlando Magic suffered without a true alpha dog last season. Early in the year, Evan Fournier was the leading scorer. Late in the year, it was Nikola Vucevic. Neither proved to be a viable first option in an offense and currently Orlando lacks any such talents. The go-to play often was a Victor Oladipo-Vucevic pick and roll, and it was successful.
But the Magic traded its only isolation talent when it parted ways with swingman Tobias Harris for the expiring contract of Brandon Jennings and a non-guaranteed contract in Ersan Ilyasova.
Neither was acquired to necessarily be a part of future plans.
Orlando is in the market for a big time scorer and it may be able to acquire one from a team dismantling and starting over. Three such teams could be the Atlanta Hawks, Indiana Pacers and Chicago Bulls. All three teams feature stars which could find themselves elsewhere. Trade talks have yet to heat up, but the Magic will assuredly make a push at some of these names reported to be available.
Who might be available?
The Atlanta Hawks were just swept and it is clear its current core is not going to get over the hump. That means there could be a fire sale on the Hawks roster, and it features four All-Stars in Al Horford, Paul Millsap, Jeff Teague and Kyle Korver. The Magic would be upgrading its roster at any of those four spots if it were to make a push with the Hawks. Horford is already a free agent, and he has been linked to the Magic. There may be mutual interest from the former Florida Gator and the Magic.
But aside from what the Hawks could offer, two other names that could prove interesting are Paul George of the Indiana Pacers and Jimmy Butler of the Chicago Bulls. The Magic were already linked to Butler at the trade deadline this year, and the Bulls seem ready to retool their roster after missing the 2016 playoffs. The asking price for Butler seems high, given what Sharrod A. Blakely reports there with regards to the Boston Celtics making that deal.
Chicago did not thrive under first-year coach Fred Holberg, and the team knows Butler is worth a lot. We do not definitively know what the Bulls wanted for Butler, but Magic GM Rob Hennigan decided it was too much. That price may lower as the Bulls find their marquee player is not worth quite what Gar Foreman and Jim Paxson think he is.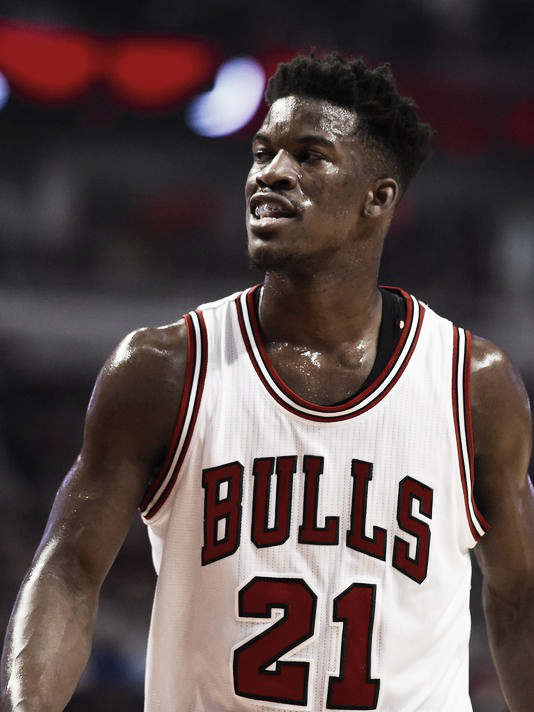 The Indiana Pacers are not really said to be actively shopping Paul George. But the Los Angeles Lakers are prepared to make a run at his services anyway. The Magic could easily throw their lot in there. If Orlando is going to make a run at a swingman, George makes more sense than just about anyone. The Pacers also would benefit from Oladipo given his popularity having played for the Indiana Hoosiers.
Orlando could field a much better package for George than L.A., most would agree.
George would immediately fill the small forward void that currently exists on the roster. The Magic were playing Evan Fournier at the 3-spot this season after the Harris deal, and Fournier is best at the 2.
The fact that the Magic (for now) have Victor Oladipo there means only one can start ultimately. It is up to the Magic to decide whether it will re-sign Fournier. Orlando has vital decisions that all begin this summer, and Fournier is atop that list of priorities.
Where does that leave the Magic?
Will Orlando dive deep in the luxury tax to re-sign Fournier?
And thus render it that much harder to re-sign Oladipo next summer when he hits restricted free agency?
Logic dictates that the Magic will likely have to part ways with one of them.
No matter what the case, any potential trades are likely to revolve around the pieces Orlando least wants to part with. That means teams will come calling about both Oladipo and second-year forward Aaron Gordon. Both have star potential and neither has really scratched the surface of what they are capable of becoming. Gordon put the entire league on notice after his performance in the Slam Dunk Contest, and he really turned it on down the stretch of the 2015-16 season. There is now no doubt he is a starting power forward in the NBA. Just how good he can be is unclear, but his potential may be the highest of any on Orlando's current roster.
Nevertheless, Oladipo at times showed that he could absolutely be a top option, such as his 45-point game against the Toronto Raptors on Mar. 20. That night Oladipo shot 16 of 22 from the field and did damage from all over the court. Teams saw that.
The Magic do have a lot of tough decision to make. The team can theoretically sign two max free agents after freeing up cap room through the Harris deal and also the jettisoning of an underachieving Channing Frye. The Magic now can make a push to acquire a top name, even if it seems like a long shot that Orlando actually reels in Kevin Durant.
Without trying to land a superstar, the Magic would be perpetually loaded to be mediocre at best. George and Butler are a means to that end. Horford plugs the 5-spot with a true defensive anchor. The rough outline of what can be done to this roster begins to become clearer.
Butler is still under contract for four more seasons and George is under contract for three more seasons.
Neither would be going to Orlando just to disappear as quickly, and superstars under contract are a viable option for a team like the Magic who may not be able to draw a star in free agency.
What is the next step for Orlando?
Orlando has assets, there is no denying that.
The Magic can easily propel itself from 35 wins to even 45 next year, matching its 10 game improvement in 2016. The roster has started to take shape and Scott Skiles is a tough coach that is capable of extracting the best of each player.
Skiles' rotations were shaky, but with a more talented roster, he will not be left juggling a confusing lineup that basically awards time to the best performers on a given night. With a true No. 1 option, that might not be the case: George or Butler would be on the court and taking most of the shots in the waning moments of games.
Orlando lost more close games than any other team in the league and not having a go-to player had a lot to do with why. Being able to give the ball to a proven scorer is not something Skiles has been blessed with yet. But if Orlando is aggressive in pursuing the big names on the block, that could be far more prudent than throwing all the eggs in the proverbial basket to land a big name in free agency.
A lot of teams have big money to spend this summer, and the Magic will be playing the market. But in the meantime, the team can seek to improve itself in deals.