 18-year-old Furkan Korkmaz was born in Bakırköy, a neighborhood of Istanbul, Turkey. Much like most top international prospects, Korkmaz started his professional career at a young age. He signed with Anadolu Efes at the age of 15. Initially starting out on their junior team, Korkmaz quickly moved his way up the chains and found himself quickly on Anadolu's top team. His team found themselves in the Turkish League finals were they were defeated by Fenerbahce Ulker. Following their loss, the team also failed to make it past the top-16 round of Euroleague. These crushing defeats coincided with a decrease in minutes for the young guard.
The Turkish Delight
Korkmaz played limited minutes, averaging just around 10 minutes per game. In those 10 minutes, the 6'7" guard averaged 4.3 points, 1.2 rebounds, and 0.6 assists with an 11.8 PER. Korkmaz declared for the draft with confidence that he would be drafted somewhere in the middle of the first round. Evidently, he was correct in that assessment.
Strengths
Korkmaz is a natural scorer. The ball flows well in his hands and easily creates scoring opportunities for himself. He has great scoring instincts and excellent court vision. This scoring skill set is an attractive asset for a young player to have. Also, Korkmaz is big for his position. Standing at 6'7, his size can be helpful when guarding smaller players on the perimeter. Korkmaz's height advantage is frustrating for opponents and helps his offense out as well.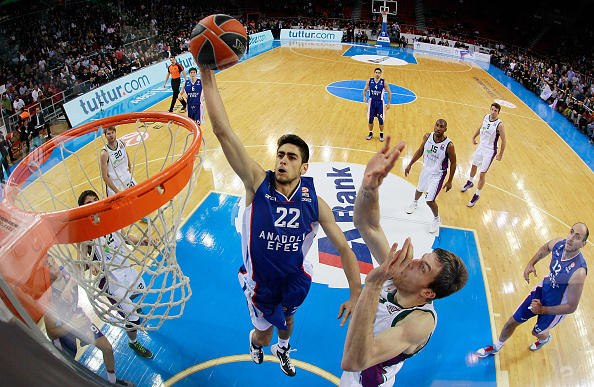 The guard can be quick to get hot from beyond-the-arc and displays a serious scoring potential. His fluidity helps set up good offensive and defensive plays on the court. Korkmaz is young and possess a raw scoring ability which, when placed in the hands of a competent coaching staff, can be an excellent factor for a team.
Weaknesses
Furkan's body is thin and narrow which could be a concern against larger players at his position. He could greatly benefit from bulking up in size. Additionally, his defense is spotty and questionable at times. Particularly, Korkmaz is weak at defending penetration and lets his opponents blow by him easily.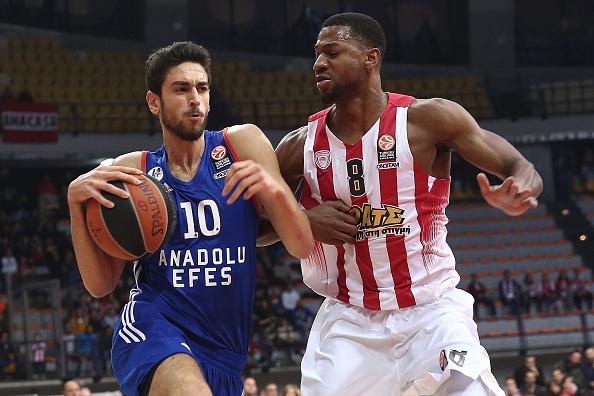 He has shown some complications with finishing around the rim and needs to work on his inside game. Korkmaz plays a bit of a one-dimensional role with his shooting. That could question his NBA readiness. It'll be essential for Korkmaz to work on his defense and get bigger for his success in the league.
Korkmaz's role on the team
Furkan definitely has a lot of potential for Philadelphia and he's still young. They might look to keep him stashed in Turkey until he is developed enough to come over for the organization. At that point, he could be a solid contributor off the bench.
With a little heavy lifting and some more experience, Korkmaz could be a great role-player for the young Sixers roster. His shooting is certainly a skill that Philadelphia would love to have. Once he is NBA ready, Korkmaz should fit in well with the rest of the league.