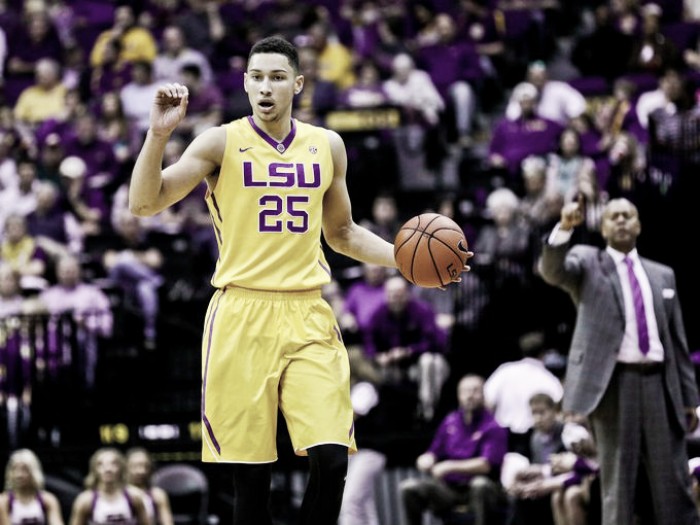 BROOKLYN, NY— Ben Simmons had a do-it-all year at LSU last season. The Philadelphia 76ers look to reap the benefits of the most gifted player in the draft, selecting Simmons No. 1 overall to be the face of the franchise.
Simmons' raw athleticisim
The 6'10" power forward drew comparisons from Blake Griffin to LeBron James, given his raw athleticism and his gifts with the ball in his hands. He is going to make a big impact from day one most likely.
Simmons is a rare prospect that combines extreme athleticism with great skills. He can push it coast-to-coast, create for teammates and the sky seems to be the limit for him. He is just the type of specimen that screams greatness and the Philadelphia 76ers may have finally landed the franchise talent it had aimed for in their rebuild.
Simmons is also just 19 years of age, meaning the Sixers could have the franchise cornerstone it needs.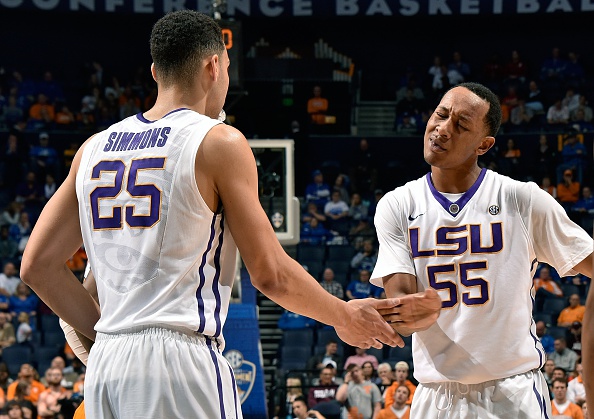 Maturity is a key factor
Simmons brings other intangibles. He is mature and seems to have a good head on his shoulders. He should become a good leader and appears to be the type of talent that can make his teammates better.
He is not without his flaws. His jump shot is mediocre at best, and he is going to have to get a mid-range jumper to get the most of his athleticism. It is probably his most glaring weakness, but fortunately, it is also one of the easiest to fix.
When he entered the league, Blake Griffin did not have much a jumper to speak of, but he has carved himself a reliable mid-range jumper in his time in the league. The same path lies before Simmons, and it is really the only thing in between him and being seemingly unstoppable. The Sixers indeed may finally have its franchise player.
Philly does not have a lot of direction, and former GM Sam Hinkie abandoned a somewhat promising project.
Philadelphia has some roster restructuring on its plate, but acquiring a talent like Simmons dictates that it might all finally be worth it. The Sixers will need to round out its roster, but Simmons is the type of talent that does enhance that of his teammates. Philly needs a playmaker, shooting, and a lot of other things, but Simmons is the start of something good. Sixers fans can sigh a long awaited sigh of relief after so many consecutive seasons of pure misery.