The Sacramento Kings will hope to bounce back from a subpar 2015-16 NBA season this time around.
Last Year's Record: 33-49
Key Losses: Rajon Rondo, Marco Belinelli, Seth Curry, Quincy Acy, Caron Butler, James Anderson, George Karl (coach)
Key Additions: Ty Lawson, Arron Afflalo, Ty Lawson, Matt Barnes, Garrett Temple, Georgios Papagiannis, Skal Labissiere, Malachi Richardson, Anthony Tolliver, Dave Joerger (coach)
This offseason played out in typical Kings fashion as fans were left scratching their heads at some of the moves that the Kings front office pulled, making it yet another interesting and possibly high risk, high reward season for the Sacramento Kings and their dutiful fans.
A New King in Town
New Kings Coach Dave Joerger has his work cut out for him as he takes over a dysfunctional Kings team with a star that compared his last coach to a snake in the grass. Joerger showed his coaching talent in Memphis and willed his ragtag Grizzlies team that was decimated by injuries into the playoffs as the 7th seed where the Spurs swept the team easily. Joerger has shown an ability to adapt to whatever roster he is given, and it is going to be very interesting to see how he acclimates to the players Vlade Divac has brought together for him.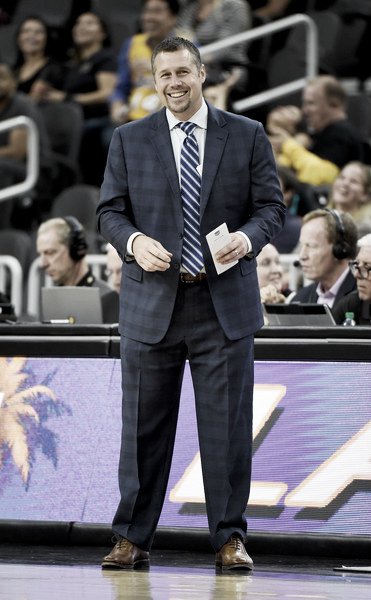 A Point of Contention
With the departure of Rajon Rondo, the Kings were left grasping at the straws at the point guard position. Currently, they have new additions to replace Rondo with Ty Lawson and Garrett Temple splitting their minutes with Darren Collison, however, none of them seem to be the answer. Collison has yet to prove himself as a starting caliber point guard, Garrett Temple is a bench player at best, and Ty Lawson is still trying to bounce back from yet another disappointing season.
Although the Kings have other options on their roster like Jordan Farmar, it doesn't seem likely for any one of them to step up anytime soon making it harder for Coach Joerger to run his offense without a strong floor leader like he had in Memphis with Mike Conley.
Notable Acquisitions
New additions Arron Afflalo and Matt Barnes are upgrades at the guard and forward position adding much needed depth to the roster. Coach Joerger's familiarity with Barnes' all around skills from his time in Memphis and the offensive talents of Arron Afflalo will definitely help the Kings this season. Afflalo and Barnes aren't superstars by any means but they should thrive off the open looks created by opponents' double-teaming Demarcus Cousins inside.
Although both of them are streaky as shooters, Cousins will finally have some more offensive threats around him other than the inconsistent Ben Mclemore and Rudy Gay. While they will help the Kings, they aren't enough to propel them into the playoffs in a very deep and talented Western Conference.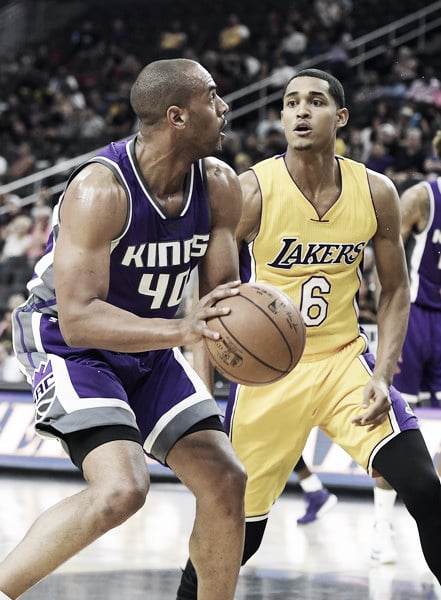 Q and Trade?
Demarcus Cousins and Rudy Gay are both huge question marks surrounding the Kings this season as controversy found them both this offseason. Cousins made headlines following some tweets after the King's draft that seemed to question the decisions of the front office. Controversy aside, DMC remains one of the top big men in the NBA today and will produce at a superstar level for another year but many have to wonder how long the Kings can keep their star happy if they suffer yet another losing season.
Trade rumors have surrounded the enigmatic big man constantly and won't likely die down until the Kings sport a winning record, which should also raise their superstar's morale. Rudy Gay on the other hand made it apparent to the front office that he wanted to be traded this offseason however finds himself still on the Kings roster and will most likely still be here at the start of the season; he has recently been linked to Miami in a trade involving Heat point guard Goran Dragic.
Extremely talented but plagued by inefficiency, Gay will begrudgingly play for the Kings and attempt to prove his critics wrong while also increasing his trade value. Gay's happiness ultimately depends on the Kings and if they start off strong, he may have a change of heart and want to stay, otherwise he is most likely gone either through trade or free agency next year.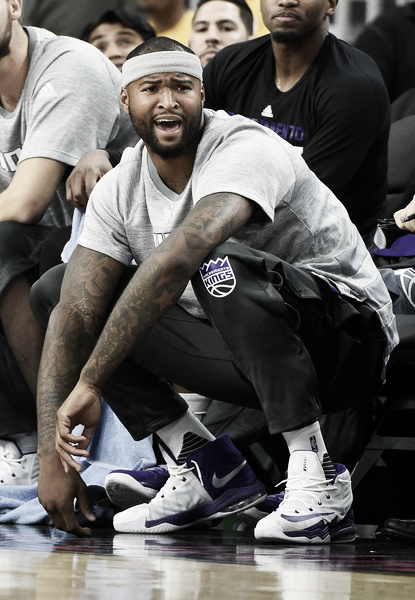 A Big Work in Progress
This offseason, the Kings also drafted the relatively unknown Georgios Papagiannis and a project in Skal Labissiere in the 2017 draft, adding two more big men to their crowded frontcourt that already has Willey Cauley-Stein, Demarcus Cousins, Kosta Koufos and Anthony Tolliver.
New Kings coach Dave Joerger is going to have his hands full trying to keep his star big man happy and develop his young players all while sorting out the mess that the Kings currently have with their logjam at the 4 and 5 positions.
Keep a close eye on the Kings this season as they have the potential to either surprise the league, or once again mire in mediocrity at the bottom of the standings. That new arena is looking good though.