After an offseason of change throughout the league, it's finally time to play some basketball that counts. The Atlanta Hawks, fresh off a second round playoff exit and busy summer, will hope to get off to a solid start and set the tone for the coming season. Their opponent Thursday night is the Washington Wizards, a team that boasts one of the best backcourts in the league and will be squarely in the playoff race in the Eastern Conference.
Preseason in Review
The Hawks went a solid 5-2 during the preseason and had several notable individual performances from Paul Millsap, Dwight Howard, and Dennis Schroder. The all-star forward Millsap compiled 19 points, nine rebounds, and seven assists in just 19 minutes of action against the Orlando Magic. Howard dominated the Cleveland Cavaliers to the tune of 26 points and eight rebounds.
The Wizards finished 4-3, with Kelly Oubre Jr. and Andrew Nicholson both impressing in increased roles.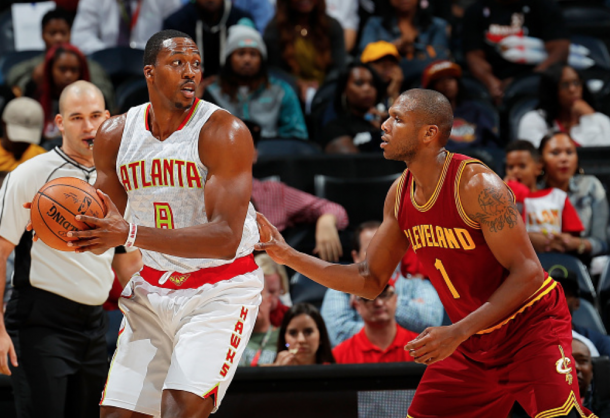 Last Meeting
These two teams last met on the final day of the regular season this past April, a game that the Wizards won 109-98. While this didn't propel them into the playoffs, it actually had major implications on the Hawks' seeding in the East, leading to a difficult first-round matchup against the Boston Celtics. With star guards John Wall and Bradley Beal sitting out, the now-Charlotte Hornet Ramon Sessions stepped up and scored a game-high 22 points. The Hawks were also led by a player who left this offseason in Al Horford, who put up 19 points.
What to Watch For
Hawks fans will look forward to seeing the keys of the offense handed to the aforementioned young point guard Schroder, whom they just signed to a 4-year, $70 million extension. Also entering the starting lineup is veteran center Dwight Howard, who is desperate to prove he still has the talent to be one of the best big men in the NBA. Meanwhile, the Wizards and new coach Scott Brooks return their core of Wall, Beal, Otto Porter and Marcin Gortat and expect better results than the .500 record they achieved last season.
Other News and Notes
-The Hawks are 0-3 on opening nights under Coach Mike Budenholzer.
-Both teams are dealing with injuries in the frontcourt. The Wizards will be without newly signed Ian Mahinmi for at least another month with a knee injury. Tiago Splitter will not play for the Hawks with a lingering hamstring issue. Mike Scott is also dealing with some knee soreness but could be ready to go.
-Atlanta will be back in action Saturday afternoon against the Philadelphia 76ers, while Washington travels to face the Memphis Grizzlies on Sunday.