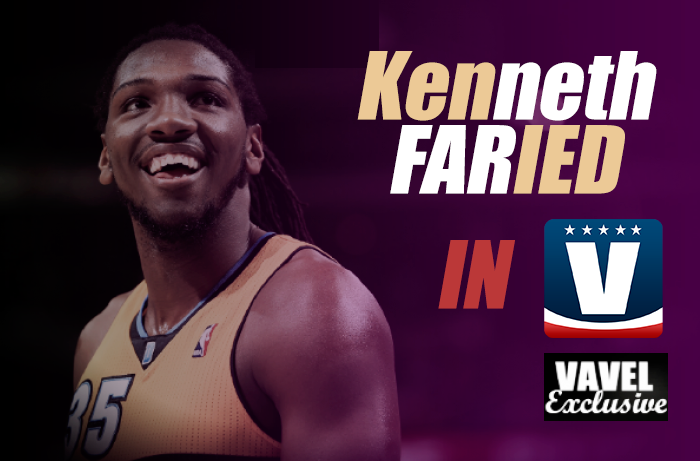 2014 FIBA World Champion Kenneth Faried visited India to help inaugurate the new NBA Academy opening up ine Delhi. After opening up NBA academies in China, they proposed to continue their global expansion of the game with this academy.
The opening of this academy in Delhi is the NBA's fifth global academy and fourth in Asia. The other three in Asia are Hangzhou, Jinan and Urumqi, China. The lone academy not in Asia is located in Thies, Senegal. The next Global Academy the NBA will be opening up is in Canberra, Australia.
21 prospects were chosen to participate in the academy after a three-month search to help try and develop the game in India. The players will receive world-class coaching and training led by the academy's Technical Director Ray Farrell. Farrell has conducted camps all over the world for 36 years.
During the visit, Kenneth Faried spent time to have an interview with VAVEL USA.
Who was your role model and who did you model your game after growing up
He said his role model was his mom and dad, and that he tried to model his game after Dennis Rodman. His parents always told him to rebound the ball and that he would get more results. They also told him to not look for people to pass it to him and that if he rebounded it himself, he could score the ball. Growing up, he watched Dennis Rodman lead the league in rebounding with the Chicago Bulls, that's why he's his favorite player.
How did you feel representing Team USA in the 2014 FIBA World Cup?
"It was an amazing experience. It was an honor to win gold and come back home with it. I'm blessed to have had this achievement."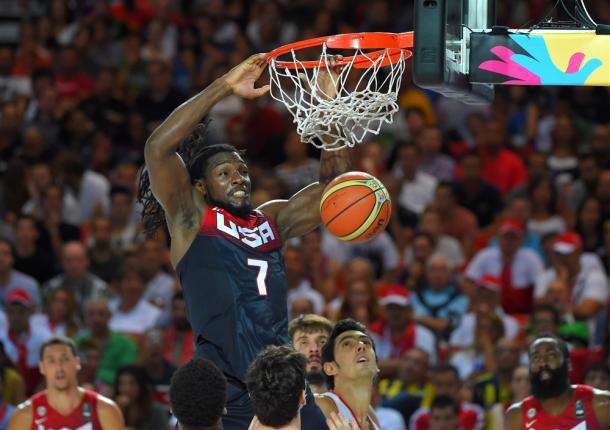 On pre-game/post-game superstitions
His pre-game superstition is to listen to one song that he picks throughout the season and listens to it. By the time the All-Star Break rolls around, he picks another song. Also, he messages his mom and dad different Islamic motivational text messages.
His post-game superstition is sitting in his locker and also texting his parents.
On what he would do if there was a dreadlock ban?
First off, he stated it was disrespectflul and said he would try to fight it 110 percent. The dreadlocks are a part of his culture, part of who he is and historic background.
Dreads are a symbol of power, strength, and being a warrior in Jamaica which is like how he is on the court. He wouldn't take no for answer if dreadlocks were banned. Just for giggles though, he would go with "boxed braids" going down because they're just like dreads anyway
Which part of your game have you worked on the most
Defense and free throws are the two aspects of his game that he said he's worked on the most. For free throws it was simple. If he could make free throws, he could stay in the game longer during crunch time rather than being sent to the bench because his coach would want him out there due to his rebounding abilities.
He also has worked on his defense, especially switching on screens. The former All NBA Rookie First-Teamer said that he wanted to be able to switch on to either guards or big men so he could help teammates to guard players like Stephen Curry, LeBron James, and Russell Westbrook.
On the most consistent part of his game
"Rebounding. I love to rebound the ball, it's my favorite thing to do. I also love to play with tenacity because that's what I'm known for."
Faried is the all-time NCAA Rebounding leader post-1973.
If he could play with any player 1-on-1 in history, it would be:
"Dennis Rodman. If we played, it would be a physical one-on-one game. We'd get into a brawl." He added that he loves playing against someone who would do anything to get at him because that's fun, real basketball.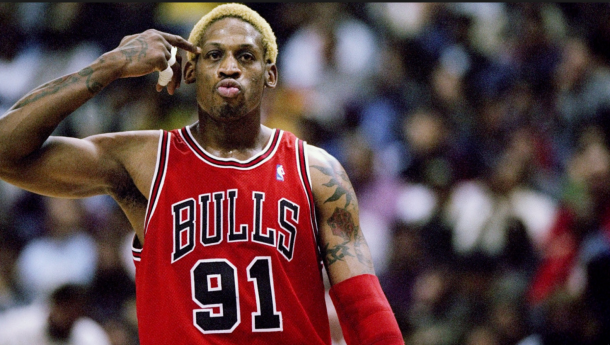 Difficult to prove talents from a small school to the NBA?
"No it wasn't difficult for me. It was difficult for them to understand that I would come into the league and make an impact."
Faried played his college basketball at Morehead State from the Ohio Valley Conference. He played all four years at the school and in his senior year, helped the Eagles upset fourth-seeded Louisville Cardinals in the first round of the NCAA Tournament.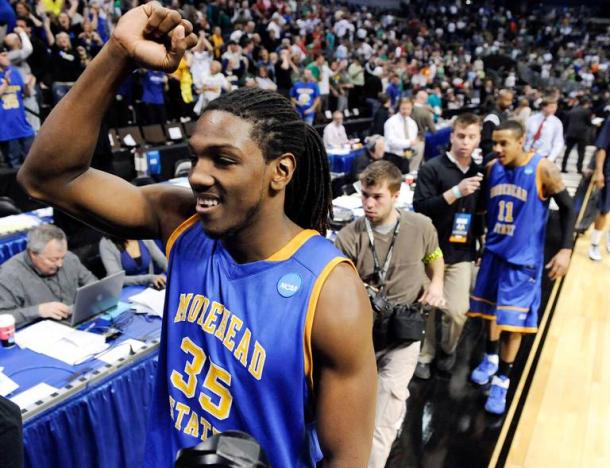 Is there a difference in mentality from last season to this season?
"No. For me, last year, I was trying to come back from injuries. I had to come out and see if I could play. After that, no difference. Play your hardest and do what you gotta do"
How has the prominence from FIBA shaped your game?
The 2014 FIBA World Champion said that being in the atmosphere with great players from all over the world and playing with those talents was an amazing experience. He talked about some players who chose to stay back home because they were "gods" out there, and that it was interesting to play against those guys. He wanted to change that perspective that basketball is not big across the globe like that but when you play FIBA, you see that basketball truly is a global sport.
Thoughts regarding upcoming talents in countries like India and is there any reason not doing well on the world stage:
"My thoughts on the talent are that in the US, we train differently. There are way more facilities, and the only difference between India and US is that people go to the park and play basketball in US. In India, they go to the park and play cricket, they're different sports. Every kid that plays basketball is just a kid who can get out to the park or a court and shoot hoops. India is trying to build more facilities."
Do you think NBA India is doing anything to help this?
"I think they're doing a great job in changing that. Just opened an NBA school up in Mumbai. Also, there is another school ran by a lady and her mini-staff. I heard about the school from the people from India and it's a great school, one of long-standing. It's been a great way to expand the game by going to India."
Thoughts on ads on uniforms
He said he doesn't care. It's not a big deal to him as long as his sponsor could get there.
Favorite part of India?
"Visiting the Taj Mahal. It was a blessing, spiritual to me. I'm Muslim so it really touched home for me. It was really magnificent."
Becoming a stretch forward shooting threes:
He said he sees himself as a stretch forward one day because the three-pointer is an integral part of the NBA. For him, he wants to keep on getting better and better at shooting threes in the summer. He mentioned Paul Millsap and when he first started shooting threes. Millsap struggled to knock the three-ball down but has now become one of the better big men at shooting the three.
He finished it off by saying that he's in the league because he keeps improving his game to try and get better.
Thoughts on playing with Nikola Jokic:
I love playing with him because he wants to pass the ball. He's not a dude who says, "I got better and now I'm getting attention, I'm gonna be arrogant." He's a goofy kid who loves the game and just enjoys it. When he gets on the court, he's a willing passer rather than one who wants to get the points, that's why you love playing with players like him. It's about the selflessness, about the team, not I
In Jokic's second season, he averaged a career-high in points, assists, rebounds, and blocks. His six triple-doubles on the season were only behind LeBron, James Harden, and Westbrook.