 Ben McLemore hasn't had a good stead with the Sacramento Kings. This past season, McLemore played his lowest amount of minutes per game since being drafted and also his least amount of games overall. Ironically, McLemore was able to boast his best shooting percentage from beyond the arc at 38.2 percent, but it just wasn't enough to earn him more minutes.
The sharpshooter out of Kansas has had an extremely sub-par career thus far, but after he signed a two-year, $11-million contract with the Memphis Grizzlies, there's no telling how things could turn out for him.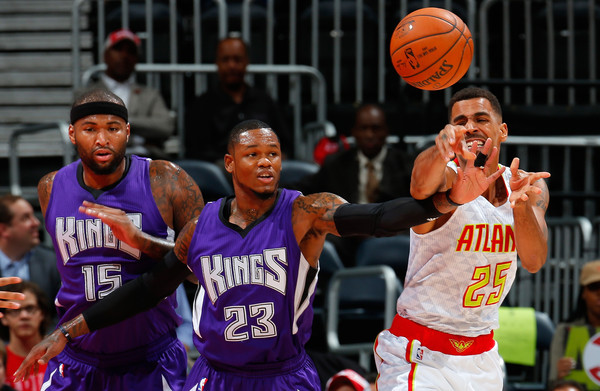 McLemore has a ton of offensive upside between his shooting and athleticism. He stands at 6-foot-5, just about matching the average height for the NBA shooting guard. His physical attributes make for a reliable scoring option, but McLemore has never had a good enough floor general since beginning his career with the Kings. Isaiah Thomas and Rajon Rondo were just a pair of point guards McLemore got to play alongside, but their talents as ball handlers weren't enough to get McLemore into gear.
In joining Memphis, we see McLemore paired with Mike Conley, one of the more subtly lethal point guards this league has to offer. He's an elite defender and could have something to teach once the backcourt pair becomes used to one another. That's been one of McLemore's major issues: defense. If the Grizzlies manage to retain Tony Allen, that'd be another source of veteran knowledge to instill in McLemore for the future.
With Buddy Hield securing the role of franchise cornerstone, it's only fair McLemore gets a chance to start clean in a system that could benefit him more. If he can improve his defense with a team renowned for its defensive consistency, then McLemore could wind up being comparable to Courtney Lee as a 3-and-D player in the near future.