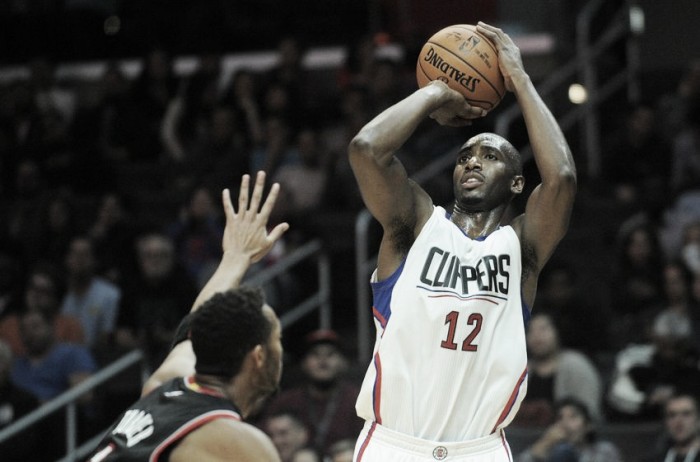 Chris Paul. Nene. P.J. Tucker. James Harden extension. Tarik Black. And now Luc Mbah a Moute? The Houston Rockets management has been extremely busy this offseason. Not even the New York Knicks bailing at least temporarily on the Carmelo Anthony trade is stopping them from improving the team. 
Free agent Luc Mbah a Moute has reached an agreement with the Houston Rockets, league sources tell ESPN.

— Chris Haynes (@ChrisBHaynes) July 16, 2017
Mbah a Moute will sign for the veteran's minimum, which is a one year, $2.1 million deal. The cap hit will be $1.5 million. He declined a $2.3 million player option with the Los Angeles Clippers, who were also interested in resigning him. It speaks volumes about how much he wants to win if he took less money to join a contender like the Rockets. 
This is an amazing addition for Houston. He is an even better version of Tucker, a nice three and D player. He is both a gifted perimeter and low post defender. His Defensive Real Plus Minus (DRPM) of 2.32 was ninth among power forwards and seventh among small forwards. He can play both positions. Players also shot 3.4 percent worse whenever Mbah a Moute defended them last year.
His three point shot improved last season, as he made 39.1 percent of his shots from deep. If he continues to improve this aspect of his game, he can be an X-Factor on the team, shutting down opponents and spacing the floor. 
The nine year veteran will bring experience to the team. He has previously played for the Milwaukee Bucks, Sacramento Kings, Minnesota Timberwolves, Philadelphia 76ers, and obviously the Clippers. 
Because he is a power forward that can defend small forwards, he is extremely versatile on defense. They also finally have a four that will replace Ryan Anderson when he is resting. 
The Rockets have lowkey improved a ton on the defensive end this offseason. Obviously, this signing isn't going to vault them past the Golden State Warriors (to be honest, no signing will), but the team keeps getting better and it's hard to not get excited. 
The possibility of an Anthony trade is still looming over everybody's head, so the roster can change completely before the season begins. However, Daryl Morey has signed plenty of veteran players that fit and improve the team's weaknesses. Getting Mbah a Moute for so cheap will be the most underrated move of the summer, as he will make a huge difference.