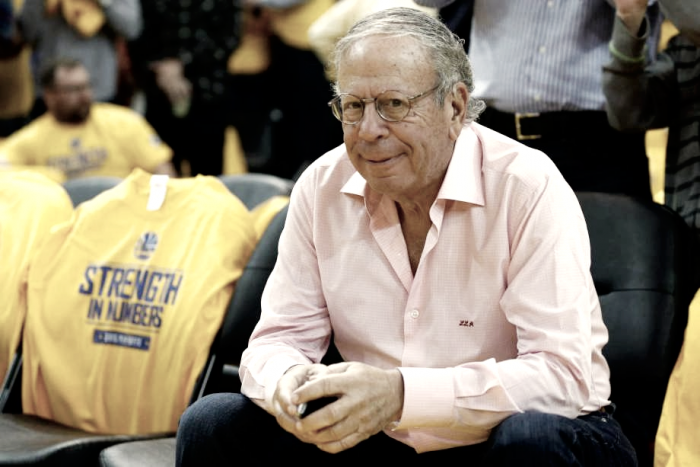 Time to start saving money, hopefully I can make enough to buy the Houston Rockets. It should be possible as a paid intern right? Apparently, it'll only cost between $1.6 and $2 billion. Easy money.
Anyways, ignore that short, awkward and weird introduction; this news is absolutely shocking. The team has just acquired a second star in Chris Paul and are trying to get a third in Carmelo Anthony. Chances are they'll make it to the Western Conference Finals and can make a lot of money off of their success.
Wow. Superstar under contract long-term in a big market. Price is going to be really interesting. https://t.co/TJpZ2P6Mwl

— Zach Lowe (@ZachLowe_NBA) July 17, 2017
Tad Brown has said that health issues are not the reason why Leslie Alexander is selling the team, but rather other "passions in his life). He bought them in 1993 for $85 million. The team won the championship the following two years. Maybe that'll happen again? Maybe this is just a convoluted plot to dethrone the Golden State Warriors.
The weirdest part is that nobody saw this coming, not even members on the team, such as players and management. It's sad because Alexander is the best owner that the city has ever seen. The Rockets have had only three losing records since he bought the team and have brought Houston its only championships. He has always put competing over profits, unlike others (looking at you James Dolan). Plus Alexander and Daryl Morey had such an amazing bromance, nobody wants to see them split up.
Brown also said that, while the sale will happen sooner rather than later, Alexander is in no rush to complete it. This means that he will take time finding his replacement, ensuring that it is someone committed to the team's success. It may be harder given the Rockets unorthodox playing style as the future owner will have to think similarly to both Morey and Mike D'Antoni to guarantee a smooth transition.