 To put things simply, Mike Conley can't earn All-Star honors if he remains playing in the Western Conference.
In 69 games last season, Conley had a career year with averages of 20.5 points, 6.3 assists and 3.5 rebounds per game on a slash line of .460/.408/.859. His field goal and three-point percentages were both career-highs. Likewise, his eFG% soared to new heights at .545. This comes after he and the Memphis Grizzlies agreed to a five-year, $153-million contract.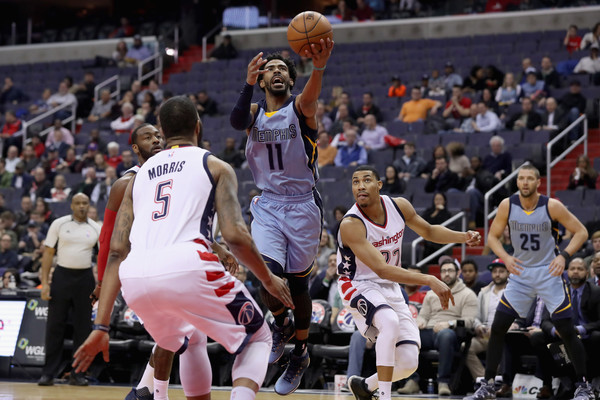 Outside of the box score, Conley offers quality defensive pressure on the perimeter against some of the toughest guards in the league. Also, he's somewhat notorious as a clutch playoff threat and has outperformed himself in that setting. Of course, All-Star considerations aren't decided by postseason performance, but if one was to include that factor, Conley should hypothetically be an All-Star already.
Why hasn't it happened yet?
The All-Star rosters don't necessarily have a limit on the number of guards, forwards, or centers.
That being said, there is no shortage of talent in the west, and that makes things significantly harder for Conley to be part of the All-Star events. Consider the western backcourts and you'll see just how hard Conley would have to work in order to outdo his competition. Look even further, and consider how Damian Lillard has been snubbed from All-Star mentions on more than one occasion.
Both guards are, arguably, just as good as the rest of their colleagues but they do not receive nearly as much attention as, say, Steph Curry or Russell Westbrook.
Now, the voting system will often time take away from certain players' chances of receiving All-Star honors and that's expected. However, when the NBA coaches decide the reserves, you'd think someone like Conley would be recognized for his talent and it just hasn't happened yet.
Conley's only solution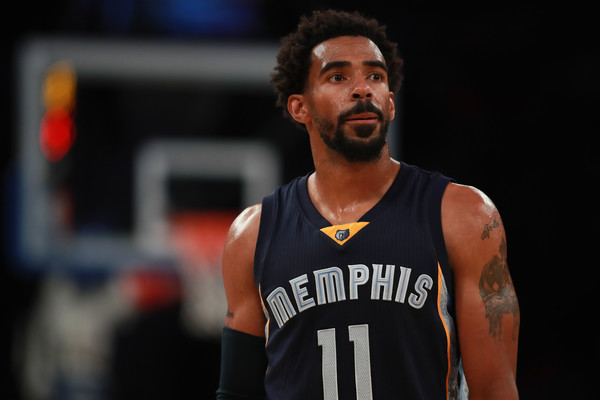 Conley has no control over what team he plays for, even if he requests or demands a trade.
His best bet at being an All-Star comes in the Eastern Conference. Several eastern players have migrated west to, seemingly, escape the wrath of LeBron James, which has opened up some space for more players to become Eastern Conference All-Stars. The Grizzlies were recently connected to rumors about a separation with Marc Gasol, and Zach Randolph has already left in free agency. If Gasol is traded or leaves in free agency, Conley would be all by his lonesome.
The ideal scenario for Conley would rely heavily on him being traded to an eastern team, but he would not come cheap.
Gasol could be shipped east, but a package of Gasol and Conley would be impossible to orchestrate with their salaries. That being said, the pair would be split, though they'd both be much more successful in a conference where each team has become significantly weaker. Gasol has already gotten recognition as an All-Star, but Conley's hunt for that honor continues at age 29. If he happens to be moved to the east, we would likely see Conley become an All-Star in the latter end of his prime yeras.