 Moving Isaiah Thomas was only part one of a big day of deals for the Cleveland Cavaliers. ESPN's Adrian Wojnarowski reports that, in a three-team deal between Cleveland, the Utah Jazz, and the Sacramento Kings, Jae Crowder and Derrick Rose will go to Utah, Rodney Hood and George Hill will go to Cleveland, and Joe Johnson and Iman Shumpert will go to Sacramento.
Utah will also send Joe Johnson to Sacramento, and Cleveland will send Jae Crowder and Derek Rose to Utah, league sources tell ESPN. Sacramento sends George Hill to the Cavs.

— Adrian Wojnarowski (@wojespn) February 8, 2018
Hood, Hill, and Johnson were amongst some of the biggest names being thrown out in trade talks leading up to the deadline.
Big turnaround for Cleveland
This marks the second move that the Cavaliers have made leading up to the 3:00 p.m. trade deadline, having sent Isaiah Thomas and Channing Frye to the Los Angeles Lakers in exchange for Jordan Clarkson and Larry Nance Jr. just minutes before this deal went down.
A struggling Cleveland team has now completely reshaped their structure as the All-Star break approaches. They are now considerably younger, and have many more shooting threats following these massive moves on the day of the deadline.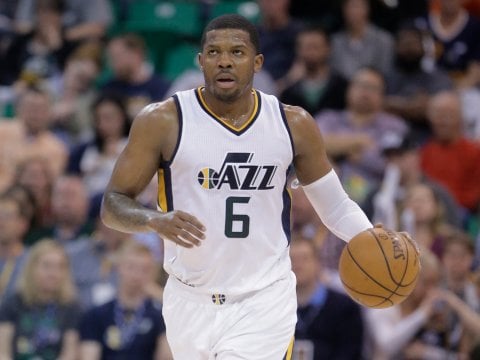 Cavaliers' general manager Koby Altman is making a stamp in his first season with the Cavaliers, and it will soon be seen whether or not these moves pay dividends and give the Cavaliers the winning edge that they have been lacking.