 As first reported by Scott Borrow of AZCentral.com, the Phoenix Suns will renounce the rights to Elfrid Payton and Alex Len, making them free agents and clearing around $10 million in cap space.
Breaking Suns news: NBA source says team will not re-sign guard Elfrid Payton or center Alex Len. Gives Suns $10 million to use in cap space

— scott bordow (@sbordow) June 27, 2018
The decision to part ways with both players is no surprise. When the Suns drafted Deandre Ayton in the NBA Draft, Len became more expendable. Payton, whom the Suns acquired last February from Orlando in exchange for a second-round pick, was very inconsistent during his tenure with the Suns. Payton became disposable when the Suns drafted Elie Okobo in the second-round of the draft.
Payton has a $10 million cap hold figure, money the Suns believe will be better used in free agency. Len, the No. 5 pick overall in 2013, had an uneven five seasons with Phoenix. He never averaged more than nine points and 7.6 rebounds per game and started only 140 of 335 games.
Possible free agent targets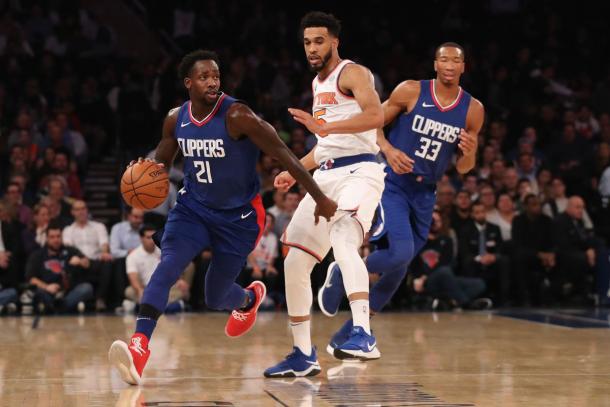 The moves will help make financial room for the team as they seek to add a veteran around a young core of Deandre Ayton, Devin Booker, Josh Jackson and Mikal Bridges. 
The Suns could also potentially clear additional cap space by ridding themselves of four non-guaranteed contracts: Alan Williams ($5.5 million), Tyler Ulis ($1.5 million), Davon Reed ($1.38 million) and Shaq Harrison ($1.38 million). That could get the Suns to a little over $18 million in cap space.
If the Suns can add only a point guard, ​Patrick Beverley would be the best guard they could add. Technically, he's not a free agent; he has a non-guaranteed contract worth $5 million in 2018-19. But the Clippers added some guards during the draft, possibly making Beverley available.
Other guards the Suns could show interest in are Fred VanVleet, Marcus Smart, and Isaiah Thomas.
If the Suns decide to add a stretch-4, they could add Trevor Ariza, Jabari Parker, Rudy Gay and Ersan Ilyasova.