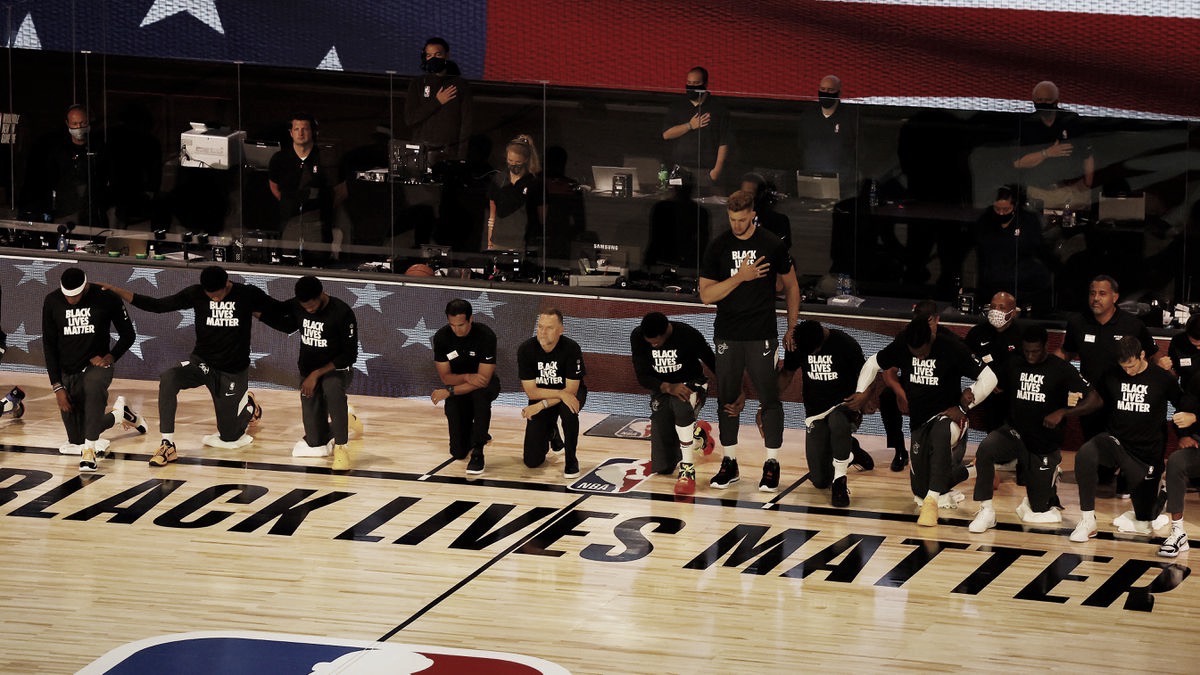 Miami Heat's Meyers Leonard becomes the latest NBA player to not take a knee during the United States National Anthem. Just like the rest of his teammates and staff, he did wear the Black Lives Matter shirt.
Leonard, who has a brother who served two tours in Afghanistan with the U.S. Marines, stated that he "absolutely believes Black Lives Matter."
"I am with the Black Lives Matter movement and I love and support the military and my brother and the people who have fought to defend our rights in this country," Leonard told The Associated Press. "I can't fully comprehend how our world, literally and figuratively, has turned into Black and white. There's a line in the sand, so to speak: 'If you're not kneeling, you're not with us.' And that's not true."
The Heat center revealed he has had tough and honest discussions in recent days with Blazers director of security Rick Riley, ex-teammates Damian Lillard & CJ McCollum, Blazers forward Carmelo Anthony and Heat teammates Jimmy Butler, Andre Iguodala and Udonis Haslem.
Leonard also admitted it was tough for him to explain his Heat teammates the decision to not take a knee during the anthem.
"I went into some real emotion of how I feel in my heart and how hard this is for me. I'm a compassionate human being. I see what is going on. I know what is going on. I had to put my head down and I was tearing up,"
Today, I listened to my heart. I felt an overwhelming amount of emotion as I stood there during the National Anthem. My brother, and many close friends have sworn to protect this country at all costs, and that means something to me, as does the flag and our nation. pic.twitter.com/eGJrWNIUvk

— Meyers Leonard (@MeyersLeonard) August 1, 2020