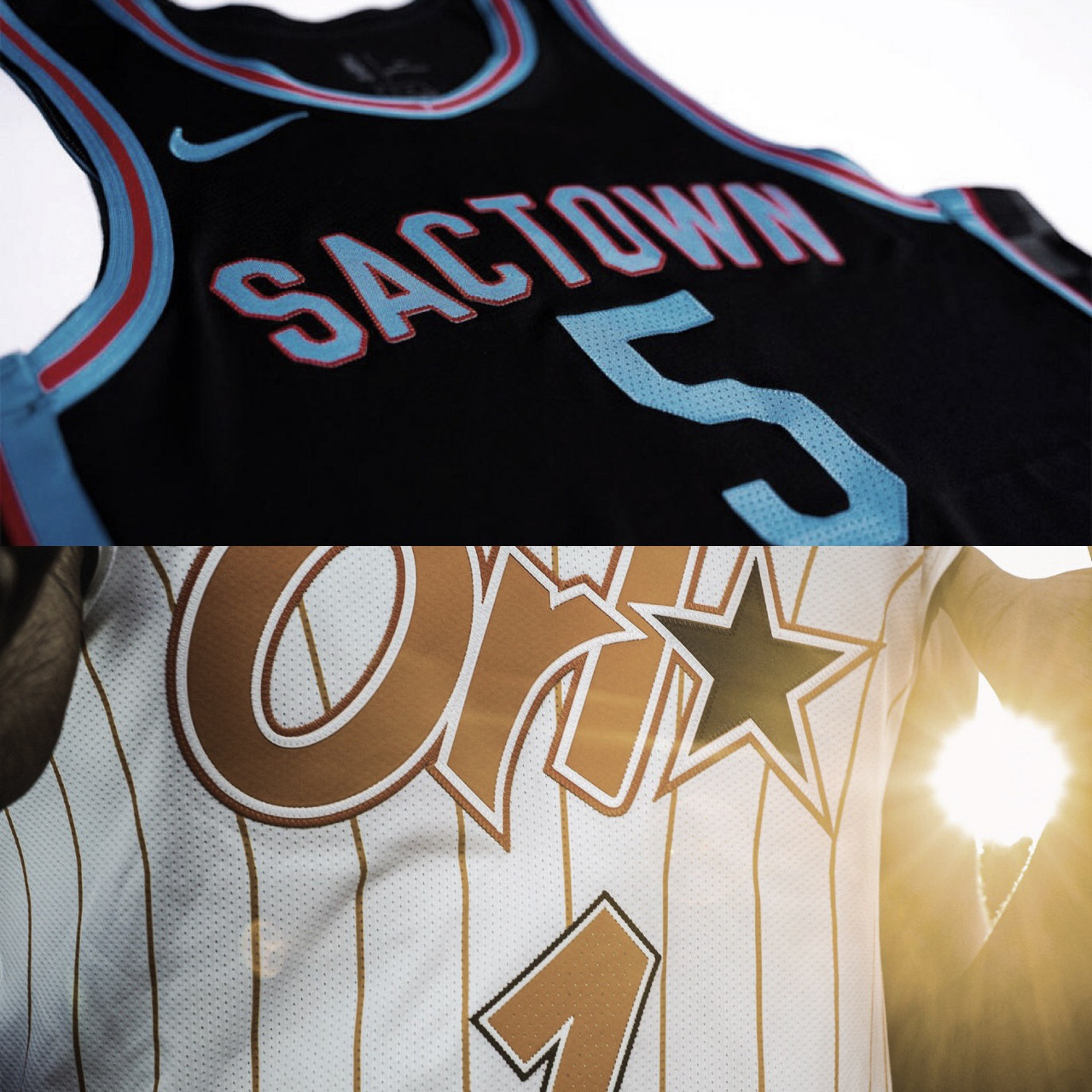 Two more NBA teams have announced their new 'City Edition' uniforms ahead of the 2020/2021 season, as the Sacramento Kings and Orlando Magic have unveiled their new threads.
First it was Sacramento, who have taken pages from their past to design they're new threads. According to the team, the uniform takes cues from four previous Kings jerseys, including the 1985 Baby Blue Road Uniform, 1994 Checker Alternate Uniform, 2000 Black Road Uniform and the recent 2019 Red Sactown City Edition Uniform.
The new uniforms feature a black base with baby blue and red trim along with a subtle gray-and-black checkered patter on the sides of both the jersey and the shorts. "Sactown" is emblazoned on the front of the jersey in a new font and the "Sacramento Proud" motto is included on the bottom of the jersey. The shorts have the team's lion icon as well.
Sometimes you have to look to the past...

𝐓𝐨 𝐬𝐞𝐞 𝐭𝐡𝐞 𝐟𝐮𝐭𝐮𝐫𝐞 👑 pic.twitter.com/NHe2wqLAuo

— Sacramento Kings (@SacramentoKings) November 9, 2020
On the other hand, the Magic are tapping into their pinstripe roots in the release of their City Edition uniforms.
The new City Edition uniforms are white as a primary color but feature both orange pinstripes and the word "ORL" in orange along with the teams star logo.
Orange was used in the team's first City Edition uniform last season to represent sunshine and citrus. The pinstripes and star, the team says, pay homage to "cherished symbols of the Magic's past" while serving as a look ahead to the team's future as well.
City Edition: 🔥, 🔥🔥, or 🔥🔥🔥? pic.twitter.com/0IlJqMx20O

— Orlando Magic (@OrlandoMagic) November 10, 2020