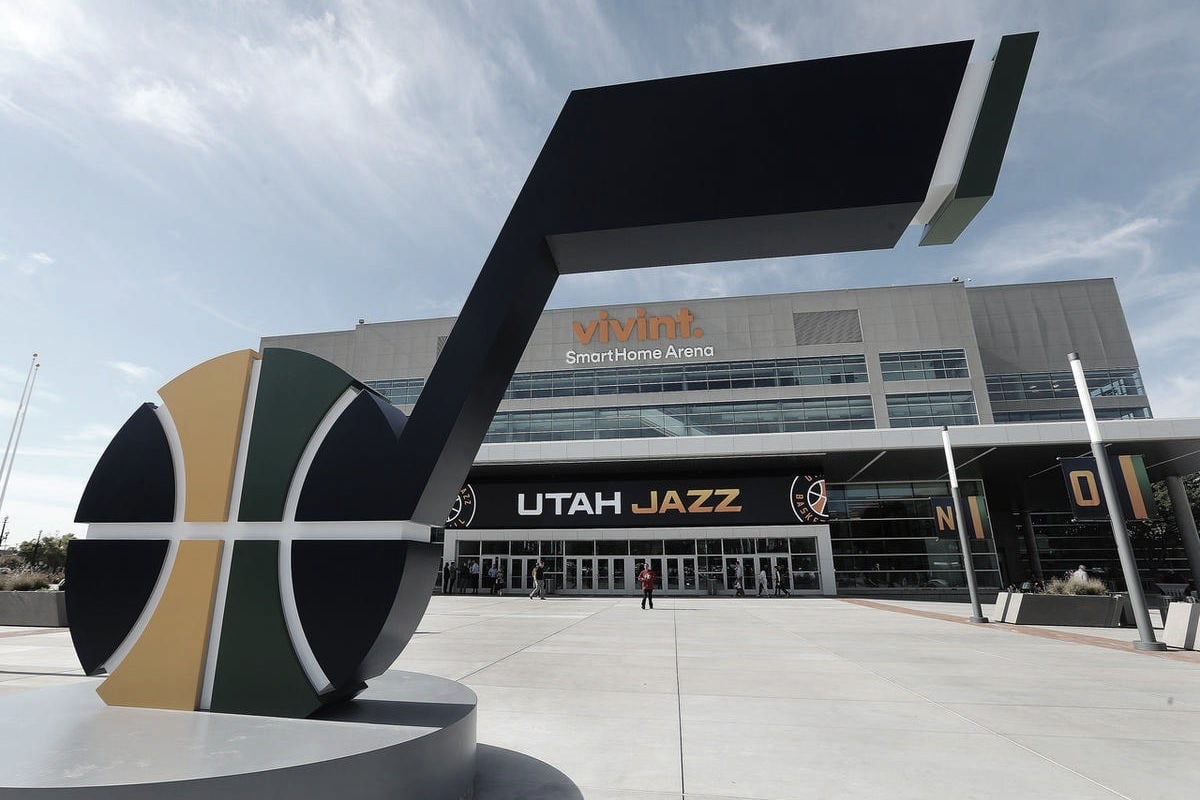 The Utah Jazz announced that home games at Vivint Arena will be played with a limited number of fans when the NBA season begins in December 22nd.
The arena will reopen with a reduced seating capacity of 1,500 in the lower bowl only and limited seating on the suite level. Lower and upper bowl season ticket members will be given priority access for socially distanced seating at Jazz games during the arena's limited capacity.
Although the preseason games will be played without fans, the team expects to implement several safety measures and protocols due to the COVID-19 pandemic for the season opener. This protocols include mandatory face coverings, mobile entry and screening procedures at all entrances, plexiglass barriers at point of sale locations, and social distancing signage.
"The Jazz believe this is a responsible way to start the season from a public health and safety standpoint. Our intent is to increase the number of fans as the season unfolds in compliance with state guidelines," said Jazz President Jim Olson. "We want to reassure our guests that we are taking the utmost precautions to have a safe and enjoyable experience as they return. We are optimistic for the future and continue to closely monitor the public health situation with State of Utah, Salt Lake County, and Salt Lake City officials as well as the NBA."
On the other hand, Thunder and Hornets are the latest teams to say they'll start the 2020-21 season with no fans in their arenas. The NBA hopes to have some fans in its building this season, but each team has to respond to local authorities and rules.
This is what's best for the health & safety of Buzz City, but we sure will miss having you in the Hive. 💜

🔗: https://t.co/7a1j6q69V9 pic.twitter.com/kImmJGTYXq

— Charlotte Hornets (@hornets) November 30, 2020
The Thunder has decided to begin the season without fans in our arena. As we review concerning trends in COVID-19 cases & hospitalizations, we want to exercise an abundance of caution to help control the spread of the virus in our community.

Statement | https://t.co/vQxTaW261f pic.twitter.com/kglGd6AAbg

— OKC THUNDER (@okcthunder) November 30, 2020