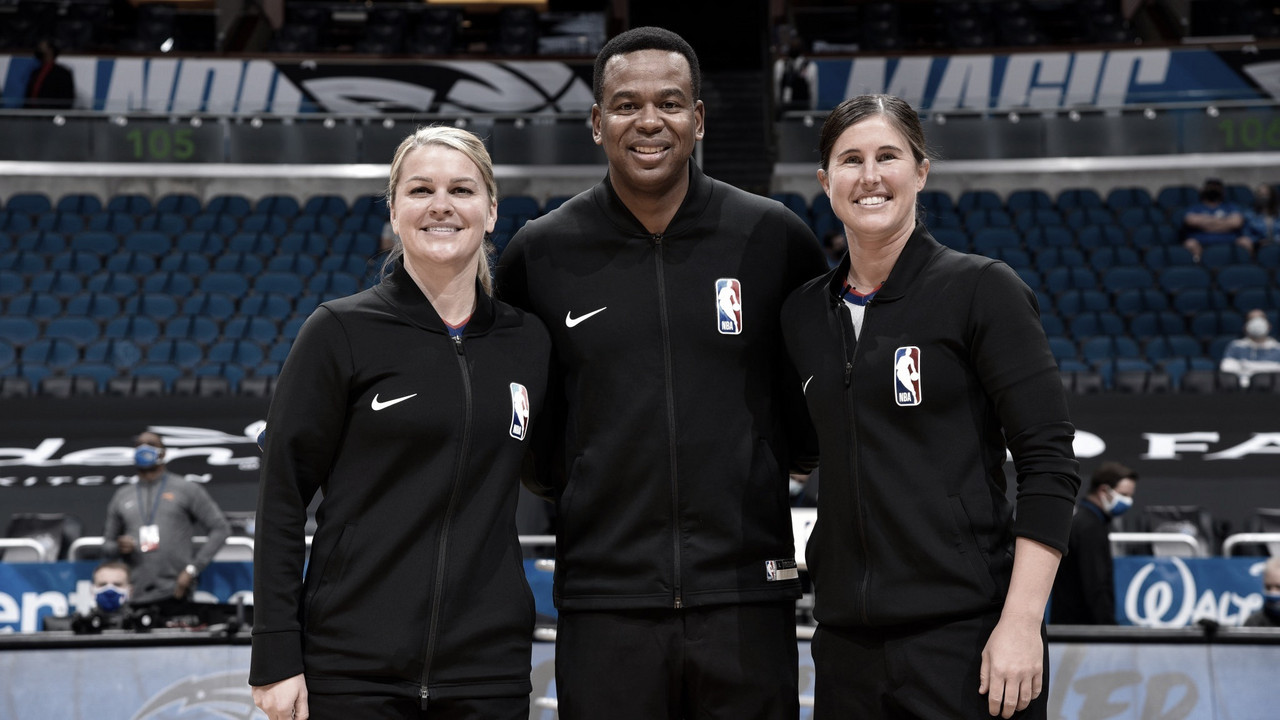 Natalie Sago and Jenna Schroeder made history becoming the first females to officiate an NBA together at the same time. The pair worked alongside Sean Wright who was the crew chief that night. Sago was the referee and Schroeder the umpire.
The historic Charlotte Hornets vs Orlando Magic game ended 108-117.
Sago has been a full-time NBA official since 2018. Schroeder was the league's fourth female referee, she started in 2019.
"Special night for our league, for women." Said Hornets coach James Borrego.
Borrego also said in his pregame interview: "I love that I'm part of a league that's breaking barriers and tonight I'm proud to be apart of that game so, it's a wonderful thing.
"I know my daughter is proud and she's watching and it inspires her. It inspires young people, young women, you know, to do more, be more. [there are] opportunities, you know, to break those barriers.
"So it's fantastic, I think it's a wonderful thing for our league."
"This is a big deal," Schroeder said. "It's like my feminist dreams come true, that like my personal values are colliding with my professional values and it's awesome."
The NBA has used 76 officials so far this season with seven of them being women, which is the most to work games during any season of the league's history. A number that will surely keep growing.
"It's so cool," Sago said. "All of us, we're so happy and excited to work together. We just have a good group of females, we're all close, we have great relationships and we share these moments."
"It's amazing. "I'm just proud to be part of an organization that promotes people to do the job based on our abilities, not on our gender, race, ethnicity, those types of things."