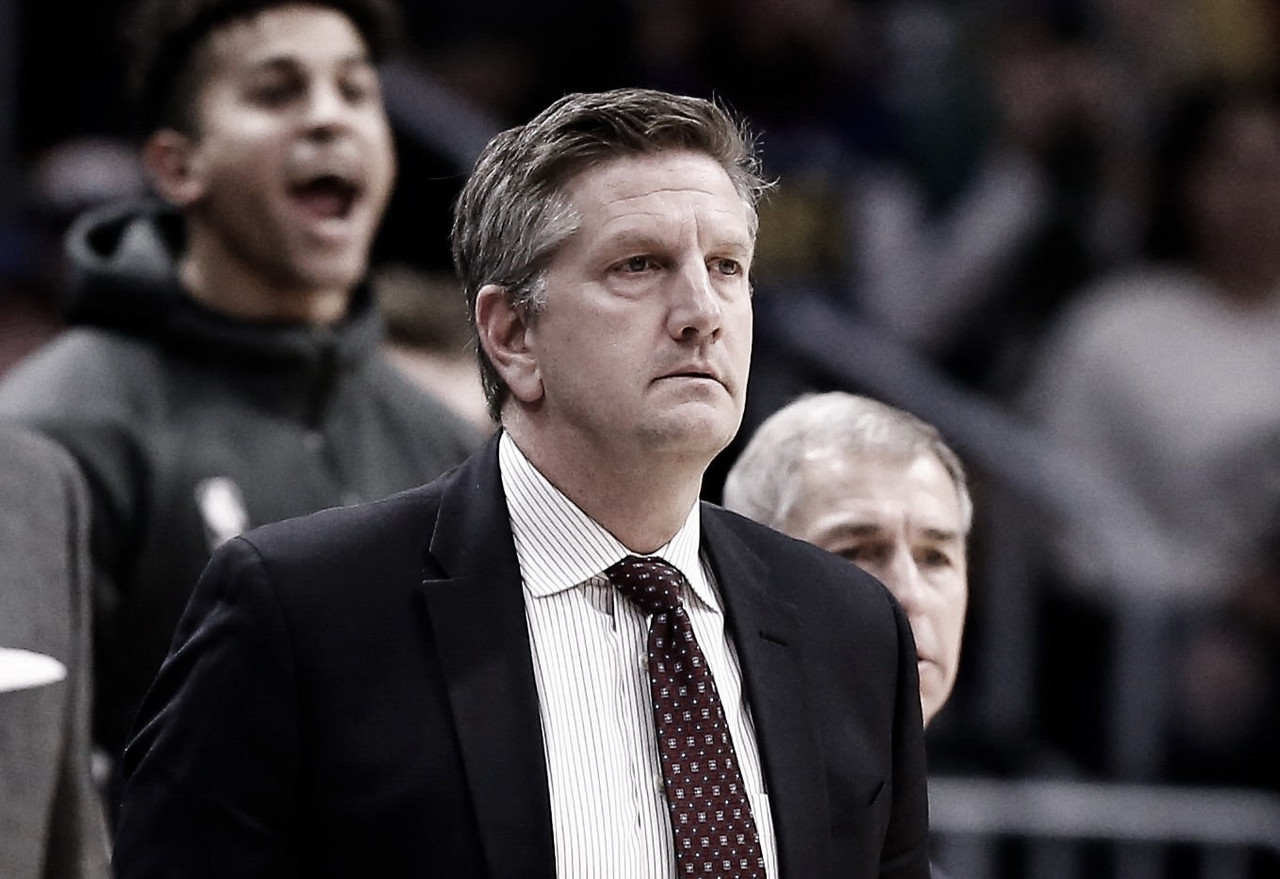 The Minnesota Timberwolves have fired Ryan Saunders and replaced him with Toronto Raptors assistant coach Chris Finch.
The Timberwolves fired Saunders after suffering a 103-99 loss to the New York Knicks. The Timberwolves currently hold the worst record in the NBA with seven wins and 24 losses.
Gersson Rosas, president of basketball operations, said: "We would like to thank Ryan for his time and commitment to the Timberwolves organization and wish him the best in the future.
"These are difficult decisions to make, however, this change is in the best interest of the organization's short and long-term goals."
Rosas spoke on what stands out about Finch. He said: "His diverse experience, the things he's done coaching all around the world at different levels.
"Those experiences I think are very relevant to our current game.
"We play a very international game in the NBA and the experience that Chris has, the perspective that he has, the time that he's been a head coach outside of the NBA and an assistant inside the NBA as well.
I think that those perspectives and those expertises are really important for our organization on both sides of the floor."
The Timberwolves have been without their two best players for a while, which could be used to explain their challenging season. Karl-Anthony Towns was diagnosed with a fractured left wrist after Minnesota's second game.
He then also got Covid which led to even more time out. Therefore, their star player, one of the best centers in the league, has only played 11 games for them this season.
To make matters worse D'Angelo Russell is also sidelined. The 2018-19 All-Star had to have knee surgery to remove a loose body in his left knee.
Russell was averaging 19.3 points per game for the Timberwolves. He played 20 games, but more significantly he only played five games with Towns.
The season has been tough so far for the Minnesota Timberwolves, perhaps a change in coaching is what they needed to get out of these tough times.