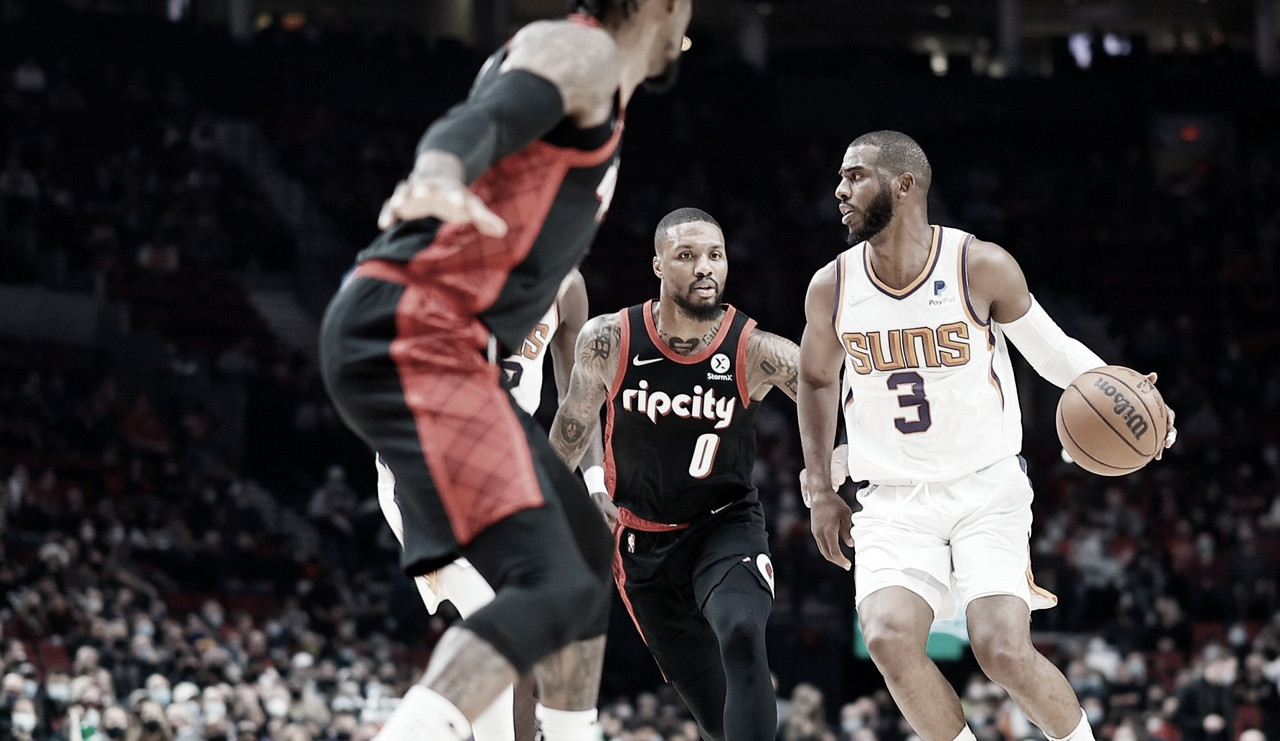 Teams stats
Game over
Crashed it!
Timeout Portland
Bench player on the field
Cameron Johnson
Big lead
End of the third quarter
Timeout on the floor
From deep
Cameron Payne
Timeout Suns
Team work
Second half begins
Devin Booker
Key performances so far
Teams stats
Halftime
On both sides of the ball
Another timeout on the floor
Slammed it
Anfernee Simons
Timeout Suns
Cameron Payne
End of first quarter
Aaron Holiday
Timeout Portland
Clock expired
Deandre Ayton
Timeout Suns
2 and the foul
Ball goes up
Blazers starters
Little delay
Suns starters
Good evening
Tune in here Suns vs Trail Blazers Live Score
How to watch Suns - Trail Blazers Live Stream?
What time is Suns-Trail Blazers match for NBA?
Latest games between Suns vs Trail Blazers
Probable lineups of Suns vs Trail Blazers
Who will referee the game?
Portland without Lillard and others
Suns without Chris Paul and more
The match will be played at the Footprint Center
Welcome to VAVEL.com's coverage of the NBA match: Suns vs Trail Blazers Live Updates!