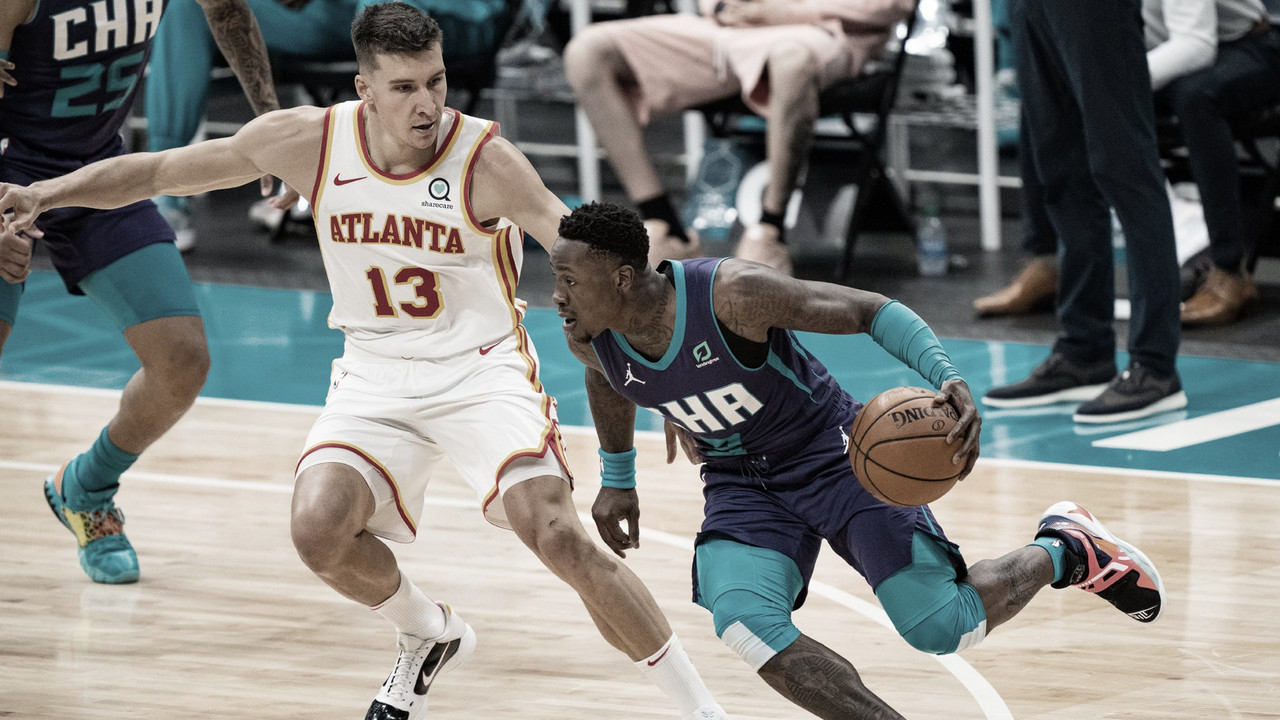 Key performances
Teams stats
Game over
Hornets sequence
Time on the clock
Misses in a row
Timeout Atlanta
Jalen McDaniels
End of 3rd period
Slammed it
Rebounds
Beautiful play
Timeout Hawks
LaMelo on the floor
Second half begins
Key performances so far
Teams stats
Halftime
Almost clean
Clint Capela
Miles Bridges
Timeout Charlotte
Missed
Timeout on the floor
2 + 1
End of 1st quarter
From deep
Timeout Atlanta
Trae Young
Timeout Hawks
Turnovers
Steal + 3
Ball goes up
Hawks starting lineup
Hornets starters
Little delay
Good evening
Tune in here Hornets vs Hawks Live Score
How to watch Hornets - Hawks Live Stream?
What time is Hornets - Hawks match for NBA?
Latest games between Hornets vs Hawks
Probable lineups of Hornets vs Hawks
Hawks report
Hornets report
The match will be played at the Spectrum Center
Welcome to VAVEL.com's coverage of the NBA match: Hornets vs Hawks Live Updates!