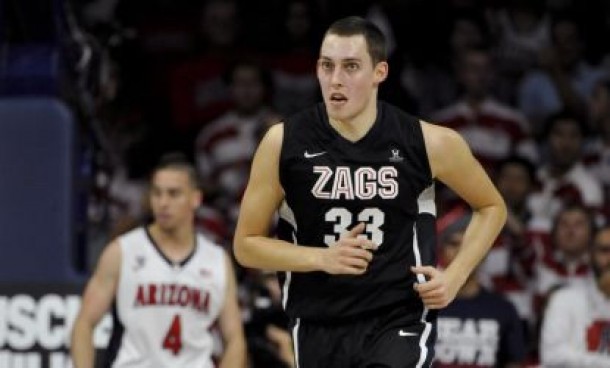 Could things get any closer? Despite Peyton Wesner experiencing a big loss by going with his heart and Monmouth over Canisius, the rest of the MAAC slate treated him favorable in addition to the Spotlight Game between Oregon and UNLV. Can Tyler Bennett hold off his rival's flurry of wins with today's "Super Saturday" slate? Read on to find out who the two picked in today's edition of "Sizzling in the Spotlight."
2:00 PM EST
6-3 North Florida @ 5-1 Dayton
North Florida
Coming In:
---119-108 Loss @ LSU
Power Conference Victories:
---93-81 @ Illinois
Players to Watch:
#14 Dallas Moore (JR)
---21.4 PPG, 5.2 RPG, & 6.0 APG.
#2 Beau Beech (SR)
---16.2 PPG, 5.8 RPG, 2.0 APG, & 1.2 SPG.
Dayton
Coming In:
---90-61 Loss - #23 Xavier
Resumé Victories:
---80-48 - Alabama
---82-77 - Iowa
---73-70 - Monmouth
Only Loss:
---90-61 - #23 Xavier
Player to Watch:
#4 Charles Cooke III (JR)
---14.7 PPG, 6.0 RPG, & 1.0 BPG.
Bennett:
The North Florida Ospreys showed they have the offensive firepower to hang with anyone when they put up 108 points in a loss to LSU on Wednesday. They are one of the premier mid-major programs in the nation, and will have their hands full with Scoochie Smith and the Dayton Flyers on Saturday. Beau Beech and Dallas Moore are two of the top scorers in the country, and with more offensive weapons than the Flyers, they will lead them to a victory in a game that could turn into another shootout.
---North Florida 85, Dayton 83
Wesner:
So maybe the Flyers are starting to miss Dyshawn Pierre now. On Sunday in the beautiful HP Field House at ESPN's Wide World of Sports, the Xavier Musketeers shot down and stepped on Dayton in a crowd primarily of red. Today, North Florida will attempt to do the same thing. 9 months ago, the Ospreys were at the UD Arena playing arguably the!most important game in school history. The opponent was Robert Morris in the First Four of the NCAA Tournament and the result was not as they had hoped, for they were defeated 81-77. Back to reality! If you would like to consider this a redemption game for North Florida, since they are going back to a place they lost a heart-breaker, go ahead! But, they will not experience the sweet taste of revenge this afternoon. As great as Dallas Moore and Beau Beech are, they will not be able to replicate their 31-point individual performances, seen against Ben Simmons' LSU Tigers, when matched up against Schoochie Smith and Charles Cooke III. Although they may still combine for 40-50, look for the very balanced scoring attack of Dayton to be just enough to avoid an upset in their house.
---Dayton 81, North Florida 77 (Yes, the same score as UNF's First Four's.)
5-2 Creighton @ 4-3 Loyola (IL) (ESPN3)
Creighton
Coming In:
---79-77 Loss - Arizona State
Quality Wins:
---85-75 - Rutgers
---97-67 - Massachusetts
Player to Watch:
#10 Maurice Watson Jr. (JR)
---12.4 PPG, 2.1 RPG, & 6.1 APG.
Loyola
Coming In:
---59-47 Loss - UNC Asheville
Quality Wins:
---69-62 - Toledo
"Never Shoulda Happened" Losses:
---59-47 - UNC Asheville
Player to Watch:
#35 Milton Doyle (JR)
---14.0 PPG, 4.9 RPG, & 3.1 APG.
Bennett:
The Loyola (IL) Ramblers were a trendy pick in the off-season, coming off a 2015 College Basketball Invitational championship, and having a healthy Milton Doyle back to lead the way. While Doyle has performed well, the team is just 4-3. Their opponent on Saturday will cause problems for the Ramblers, especially inside. Geoffrey Groselle is developing into a reliable go-to option in the paint for the Bluejays this season, and the addition of Boston University transfer Maurice Watson Jr. has elevated the backcourt. The Bluejays will deal the Ramblers their first home loss of the season.
---Creighton 76, Loyola (IL) 70
Wesner:
Following their second consecutive "Arch Madness" Championship, the Creighton Blue Jays left the Missouri Valley Conference for the Big East in a move made for star Doug McDermott to play against a higher level of competition. Therefore, with "The Valley" containing an odd number of teams, the Loyola (IL) Ramblers filled the void while supplying the MVC with a future superstar by the name of Milton Doyle. Although McDermott is now suiting up for the Chicago Bulls, "jazzy junior" Milton Doyle is still penetrating defenses, finding wide open teammates, and knocking down treys of his for head coach Porter Moser. So Loyola wins handedly? Not so fast! As capable as Doyle is to drop 30 points on any given night, the Ramblers as a team don't have that much offensive firepower (i.e. 47 against UNC Asheville). On the other end, those bad men from Omaha have many options to put the "biscuit in the basket." Chalk one up for the Big East!
---Creighton 73, Loyola (IL) 65
3:15 PM EST
#19 Arizona @ #13 Gonzaga (ESPN)
***National Spotlight Game
Arizona
Coming In:
---68-59 Win - Boise State
Quality Wins:
---68-59 - Boise State
Only Loss:
---69-65 - Providence
Player to Watch:
#12 Ryan Anderson (SR)
---16.0 PPG, 10.2 RPG, & 1.3 SPG.
Gonzaga
Coming In:
---69-60 Win - Washington State
Power Conference Victories:
---80-64 - Washington
---73-70 - #18 Connecticut
---69-60 - Washington State
Only Loss:
---62-61 - #25 Texas A&M
Player to Watch:
#33 Kyle Wiltjer (SR)
---19.3 PPG, 6.8 RPG, & 1.7 APG.
Bennett:
Saturday's showdown between Gonzaga and Arizona lost a bit of its flare when it was announced that Kaleb Tarczewski would miss 4-to-6 weeks for the Wildcats with a foot injury. Without the big man in the paint, Gonzaga's forwards will have a field day against Arizona. Although this game could get out of hand, Arizona holds a significant edge in guard play, which will keep the game respectable. Gonzaga scores a big win over Arizona.
---Gonzaga 80, Arizona 75
Wesner:
If Kaleb Tarczewski was playing today, the Arizona Wildcats would have no trouble with Gonzaga. However, as we all know, the talented 7-footer will not be on the court due to a stress reaction in his left foot. Talk about Gonzaga's frontcourt looking even more mightier! With a paint presence (Kyle Wiltjer, Domantas Sabonis, and Przemek Karnowski) that dominates opponents on offense (combined 41.6 points per game) and defense (21.7 rebounds per contest), the Zags immediately seem to have the advantage. But let's take a closer look while remembering Kevin Pangos has graduated. Now you see it! Arizona has the better of the two backcourts with Gabe York and "fab freshman" Allonzo Trier leading the way. While it will be very interesting to see whether or not the Bulldogs' young guards of Josh Perkins and Silas Melson will be able to hold their own today, home court advantage will play a factor in Spokane this afternoon. Also, considering the thought of last year's heart breaking defeat in Tuscon, Gonzaga will not allow today's Top 25 ranked showdown to slip away from them.
---Gonzaga 75, Arizona 73
4:00 PM EST
5-2 Ole Miss @ 5-1 Massachusetts (NBC Sports Network)
***Basketball Hall of Fame Holiday Showcase
Ole Miss
Coming In:
---67-54 Win @ Bradley
Power Conference Victories:
---68-62 - George Mason
Player to Watch:
#42 Stefan Moody (SR)
---22.0 PPG, 4.6 RPG, 4.4 APG, & 1.4 SPG.
Massachusetts
Coming In:
---99-69 Win - Boston University
Power Conference Victories:
---82-65 - Clemson
Only Loss:
---97-76 - Creighton
Players to Watch:
#5 Jabarie Hinds (SR)
---19.7 PPG, 2.7 RPG, 5.5 APG, & 2.5 SPG.
#12 Trey Davis (SR)
---18.8 PPG, 3.3 RPG, 3.2 APG, & 1.2 SPG.
#0 Donte Clark (SO)
---16.8 PPG & 3.8 RPG.
Bennett:
In the Basketball Hall of Fame Holiday Showcase, the Massachusetts Minutemen take on the Ole Miss Rebels in another battle of top guards on Saturday. Stefan Moody and Jabarie Hinds will go head-to-head in the backcourt, which is where the battle will likely be won. Hinds is a top-tier offensive threat, as evident by his 19.7 points per game this season. The Minutemen have been impressive this season, outside of their loss to Creighton, and they'll take down the Rebels on this day.
---Massachusetts 76, Ole Miss 71
Wesner:
What has the nation learned about Ole Miss this season? How about their defense is average at best and they are susceptible to awful losses, Towson for instance. Although "star senior" Stefan Moody continues to have great game after great game, the lack of a second scorer on the Rebels is apparent. Yes, Sebastian Saiz has his moments, like 24 points and 17 rebounds versus Georgia Southern in addition to a 16 point, 14 rebound performance versus Northwestern State, but he is not as effective as any in Massachusetts terrific trio. After a Thanksgiving-Eve debacle in Las Vegas against Creighton, Jabarie Hinds and Trey Davis Minutemen are looking to gain a Clemson-like resumé win. Today they will! As hinted, aside from Moody, Ole Miss has average at best scorers that will not be able to supply the necessary counter-punches to come out on top. Look for a combined 60 from the best Atlantic 10 backcourt in a close, but not so close game.
---Massachusetts 83, Ole Miss 77
6-2 Oral Roberts @ 5-2 Tulsa (ESPN3)
Oral Roberts
Coming In:
---91-75 Loss @ New Mexico
Quality Wins:
---70-66 - Tennessee-Martin
---74-67 @ James Madison
---76-70 @ Florida International
Player to Watch:
#15 Obi Emegano (JR)
---24.1 PPG, 5.3 RPG, 1.9 APG, & 1.1 SPG.
Tulsa
Coming In:
---66-56 Win @ Oklahoma State
Resumé Victories:
---77-67 - #9 Wichita State
---66-56 - Oklahoma State
Players to Watch:
#3 Shaquille Harrison (SR)
---19.3 PPG, 5.1 RPG, 2.4 APG, & 2.3 SPG
#10 James Woodard (SR)
---16.6 PPG, 5.1 RPG, 2.1 APG, & 1.2 SPG.
Bennett:
Want a battle of two premier guards? Tune into Tulsa and Oral Roberts, as Jordan Woodard and Shaquille Harrison do battle with Obi Emegano and Jalen Bradley. Tulsa has already scored wins over Wichita State and Oklahoma State, but has also lost to Little Rock on their home floor. Not to be outdone, Oral Roberts is 6-2, and has wins over UT-Martin and James Madison on their resumé. On their home floor, it's tough to look past the Golden Hurricane, and they roll to the double-digit victory.
---Tulsa 78, Oral Roberts 68
Wesner:
The PSO Mayors Cup shall be awarded! But contrary to popular belief, Tulsa will not win easily. Containing three of the top four guards in the state of Oklahoma, Oral Roberts making the short trip across town to take on Tulsa has the potential to be an epic showdown. Thus far, the Golden Eagles' Obi Emegano has lived up to preseason expectations by entering today's battle with a whopping 24.1 points per game, which is sixth best in the nation. Additionally though, Shaquille Harrison and James Woodard has been the best backcourt in the American Athletic Conference. Last time I checked, two is better than one, so be prepared to watch the Golden Hurricane rotate and whirl to victory.
---Tulsa 80, Oral Roberts 69
4-3 Drake @ 5-2 Bowling Green (ESPN3)
Drake
Coming In:
---99-69 Win - Boston University
Quality Wins:
---81-79 - Western Kentucky
---69-53 - Pepperdine
Players to Watch:
#31 Kale Abrahamson (JR)
---19.1 PPG, 3.9 RPG,
#12 Reed Timmer (SO)
---18.6 PPG, 3.1 RPG, & 3.0 APG.
Bowling Green
Coming In:
---72-64 Win - UMBC
Quality Wins:
---82-77 @ Florida Gulf Coast
"Never Shoulda Happened" Losses:
---77-59 - North Dakota
Player to Watch:
#3 Spencer Parker (SR)
---14.0 PPG & 6.4 RPG.
Bennett:
On a personal level, Reed Timmer is one of the more under-appreciated talents in the entire Missouri Valley Conference. He has the potential to be a star, but doesn't quite get the attention he deserves. After a successful freshman campaign, Timmer is averaging 18.6 points per game this season for the Bulldogs. Bowling Green is a tough out on their home floor (3-1 in 2015-16), so this game could go either way. In a gut-instinct pick, Drake comes away with a narrow victory.
---Drake 67, Bowling Green 65
Wesner:
It's Timmer Time! Following a freshman campaign in which he was the leading scorer, Drake's "sophomore stud" Reed Timmer has continued to improve his game. But thankfully for him, he doesn't have to do it alone again this year, for Northwestern transfer Kale Abrahamson is reacquainting himself to college basketball fans by averaging nearly 20 points per contest! However, big man Jacob Enevold Jensen seems to have regressed after a season that made "The Valley" expect a junior season as one of the conference's top big men. Without Jensen playing good basketball, Bowling Green's star Spencer Parker will be able to get anything he wants in the paint, leading to a victory for the home team.
---Bowling Green 72, Drake 66
1-5 Maryland-Eastern Shore @ 2-4 North Carolina Central
Maryland-Eastern Shore
Coming In:
---68-49 Loss @ Georgetown
Only Win:
---70-57 vs St. Francis (PA)
Player to Watch:
#4 Devin Martin (SR)
---14.0 PPG & 4.7 RPG.
North Carolina Central
Coming In:
---86-79 Win vs Mississippi Valley State
Player to Watch:
#0 Dante Holmes (SR)
---14.0 PPG, 4.8 RPG, & 1.2 SPG.
Bennett:
Last season, the Maryland-Eastern Shore Hawks played their best basketball during conference play, putting together an 11-5 record and a third-place finish. While they are only 1-5 this season, players like Dominique Elliott and Ryan Andino are starting to find their groove and that's good news for the Hawks. In their MEAC opener, they will score a much-needed road win, and make a statement against perennial conference powerhouse North Carolina Central in the process.
---Maryland-Eastern Shore 70, North Carolina Central 68
Wesner:
Known by just looking at their record, Maryland-Eastern Shore and North Carolina Central have started anemically in their 2015-2016 season as they enter with a total of 3 wins. No need to fear though, because today starts a new season: the conference season. Though, the start of conference play will feel similar to non-conference for the Hawks. Considering a regress in play from sophomore Ryan Andino, UMES is still missing that third scorer to complement Devin Martin and Dominique Elliott. Although on the other end, the Eagles' only have one go-to scorer in Dante Holmes, he is dangerous when on fire. This journalist foresees a down-to-the-wire game in which home court advantage is the difference between two evenly matched teams.
---North Carolina Central 69, UMES 64
5:00 PM EST
1-6 Texas Southern @ 3-3 Stephen F. Austin (ESPN3)
Texas Southern
Coming In:
---72-64 Win - UMBC
Quality Wins:
---82-77 @ Florida Gulf Coast
"Never Shoulda Happened" Losses:
---77-59 - North Dakota
Player to Watch:
#11 Malcolm Riley (SR)
---19.4 PPG, 6.3 RPG, & 1.1 SPG,
#23 Derrick Griffin (FR)
---19.0 PPG, 12.0 RPG, & 1.0 SPG.
#2 Chris Thomas (SR)
---15.3 PPG, 4.3 RPG, 3.3 APG, & 1.0 SPG.
Stephen F. Austin
Coming In:
---94-84 Win - Appalachian State
Quality Wins:
---82-77 @ Florida Gulf Coast
Single-Possession Losses:
---60-59 - Tulane
Player to Watch:
#0 Thomas Walkup (SR)
---18.2 PPG, 6.0 RPG, 4.0 APG, & 2.0 SPG.
Bennett:
Two teams who are powerhouse programs in their respective conference will do battle on Saturday, as Texas Southern pays a visit to Stephen F. Austin. The Lumberjacks are capable of reeling off a lengthy winning streak at any time, and they will get a big performance to knock off a talented opponent. Thomas Walkup and Trey Pinkney will get off to a hot start and lead the Lumberjacks to the win.
---Stephen F. Austin 81, Texas Southern 73
Wesner:
Even though the Stephen F. Austin Lumberjacks are not as mighty without Jacob Parker that does not mean they will not come out of the Southland Conference with the automatic bid! Right? We will be given an indication tonight. Despite Texas Southern not being of the same quality of conference as the home team this evening, the Tigers have played five of their seven non-conference bouts against power conference squads. So they haven't won any! Who cares! The point is they are more than prepared to take down Stephen F. Austin. Additionally, a great one-on-one battle will occur this afternoon, for it is figured Malcolm Riley and Thomas Walkup will be matched up against on another for the majority of the forty minutes. Yes, Texas Southern has the better scorers, but this journalist is not ready to jump off of the Lumberjacks quite yet.
---Stephen F. Austin 75, Texas Southern 66
7:00 PM EST
5-2 New Mexico State @ 4-4 Long Beach State
***Mid-Major Spotlight Game
New Mexico State
Coming In:
---73-59 Win - UTEP
Quality Wins:
---73-59 - UTEP
Single-Digit Losses:
---83-74 - New Mexico
---66-64 @ Air Force
Player to Watch:
#43 Pascal Siakam (SO)
---26.1 PPG, 13.3 RPG, & 2.4 BPG.
Long Beach State
Coming In:
---83-77 Win @ Colorado State
Resumé Wins:
---66-65 - BYU
---80-77 - Seton Hall
Single-Digit Losses:
---82-77 - Oklahoma State
---79-72 @ Oklahoma State
---76-72 - San Diego State
Player to Watch:
#2 Nick Faust (SR)
---16.3 PPG, 5.1 RPG, 1.8 APG, & 2.3 SPG.
Bennett:
Saturday's Spotlight Game will pit two strong programs from the West Coast against one another, as New Mexico State takes on Long Beach State. Both are coming off of big wins their last time out, with the Aggies being led by a 23-point, 24-rebound performance by Pascal Siakam in a win over UTEP, and the 49ers getting 27 points from Nick Faust in their win over Colorado State. Siakam is one of the nation's top forwards that people don't hear much about, and he will make another statement in the Aggies' win over "The Beach."
---New Mexico State 80, Long Beach State 74
Wesner:
If you don't know who Siakam Pascal is by now, learn the name. Pascal, who is only a sophomore, is coming off one of the best performances of his collegiate career as he posted 24 points, 23 rebounds (career-high), and 5 blocks! He even had a double-double in both halves! But Pascal wasn't the only one to have a great game against UTEP as junior Ian Baker netter 22 in the victory. How will Long Beach State be able to contain the duo? They will just turn on the Faust (not to be mistaken with a faucet). The 49ers' Nick Faust is one of the most underrated stars, not only on the west coast, but in all of college basketball! The 6'6" guard is a tremendous scorer that has really taken his play to the next level with two 20+ point performances after a month of posting at least double-figures. Let's face it, Pascal will not have another 20/20 performance. So be prepared for Long Beach State to take advantage and down the WAC powerhouse.
---Long Beach State 77, New Mexico State 71
Standings:
1. Bennett 140 pts (112-58)
2. Wesner 140 pts (112-58)
***Spotlight Games are worth two points in opposed to one.