 In its second year, the College Football Playoff will feature a gritty semi-final matchup between the Michigan State Spartans and the Alabama Crimson Tide in the Goodyear Cotton Bowl. The winner of this game will go on to face either Clemson or Oklahoma in the National Championship game.
Clash Of The Defenses
Both Michigan State and Alabama are known for their defense. The Tide is ranked number one in rushing defense, number two in total defense, and number three in scoring defense. Michigan State is ranked number 24 in total defense, number nine in rushing defense, and number 20 in scoring defense.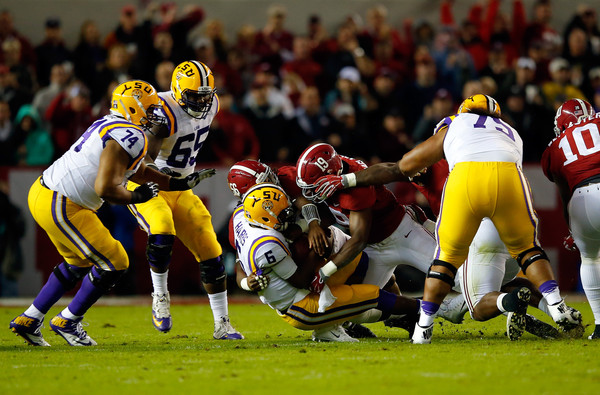 Alabama's front seven has been dominating opponents all season. The team as a whole ranks third with 46 sacks this season resulting in 293 yards. Michigan State's offensive line will have a tough task keeping the pressure off of their quarterback Connor Cook.
Michigan State has a great defense as well. They have been remarkably good at stopping the run this season and if they're able to keep Derrick Henry at bay, it could definitely give the Spartans the upper hand on Bama.
Both Offenses Must Make Big Plays
This season, Connor Cook has thrown for 24 touchdowns and only five interceptions. He has thrown for a total of 2,921 yards. One concern is the fact that Cook was wearing a harness on his throwing arm during the media viewing portion of practice, according to ESPN. This could be a tactic being used to throw people off or he could really be having problems with his shoulder. Keep in mind he hurt it once during the season.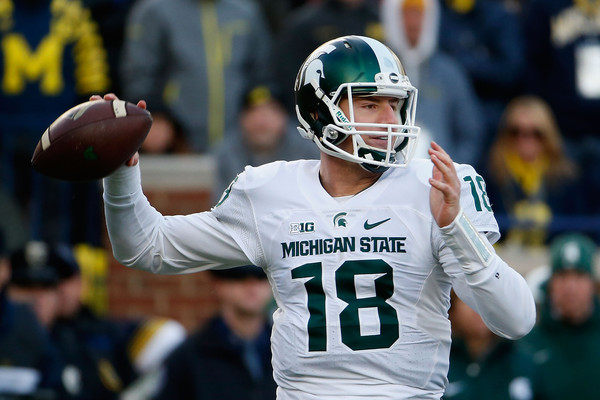 Alabama's offense will be powered by Heisman winner Derrick Henry and quarterback Jake Coker. Henry has carried the Alabama team on his back this year, racking up 1,986 yards and 23 touchdowns. He's had a at least one touchdown in each game this season and will be the key to an Alabama win. Jake Coker will also need to step up and make big plays. That doesn't necessarily mean big yardage gains, but plays that take a lot of effort. A lot of the games this season have shifted momentum to Bama whenever Jake Coker puts his head down and muscles his way to a first down when it looked like there was no way to get one. If Coker plays with that much heart, it will be hard to stop the offense from rolling.
Making It To The Title Game
Michigan State has won their last four bowl appearances and will be looking to extend that streak with a win against Alabama. However, despite their impressive season, many people still underestimate them. Connor Cook replied to that by saying, "We like having a chip on our shoulder. And, if people are going to go out there and doubt us, we're going to go out there and prove them wrong."
If Michigan State can pull off the win, it will undoubtedly quiet some of the questions raised concerning the program's potential.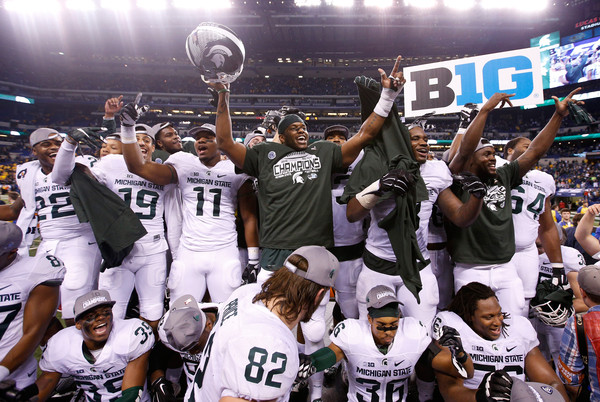 Alabama will be looking to redeem themselves after losing their last two bowl appearances. When asked about this, Derrick Henry answered, "We definitely want to finish better than last year. We don't want to focus on last year. We want to focus on this year. Guys did a great job coming in, focusing, and practicing really well. So we're ready for Thursday."
If Alabama wins, it will mark their fourth appearance in a National Championship game under Nick Saban since 2009, the first three resulting in wins.