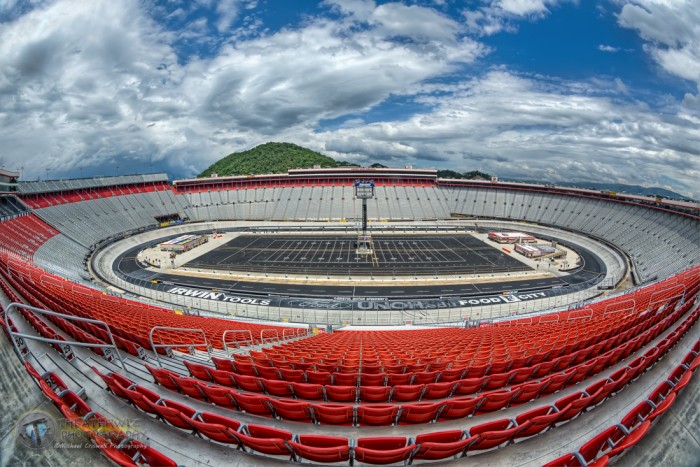 The East Tennessee State Buccaneers have announced today that they are moving their first conference game against Western Carolina Catamounts to Bristol Motor Speedway, the second largest NASCAR track in the United States. This will be East Tennessee's first conference game since 2003, when ETSU decided to discontinue the football team due to financial reasons. The last game was played at home on Nov. 22, 2003 against The Citadel. After they reinstated the team last year, they played as an independent team and they finished 2-9.
ETSU football head coach Carl Torbush was asked about the event:
"We are very excited about this opportunity to play at Bristol Motor Speedway," said Torbush. "We are very appreciative of Jerry Caldwell and everyone at BMS in making this happen. They are great supporters and friends of our program. It has taken a lot of hard work from those at BMS, ETSU, Western Carolina and the Southern Conference in putting all this together and we are thrilled to be making this announcement. Scott Carter and our administrative staff have also put in a lot of hard work in helping making this possible. Not only will this will be a historic event for the schools, but also our fans, the conference and FCS Football. This is a once in a lifetime opportunity for our players, coaches, staff, university and fans."
This game will be played a week after the "Battle at Bristol" between Virginia Tech Hokies versus Tennessee Volunteers. They are expecting that game to break the single game attendance record, which is held by Michigan Stadium with an attendance of 115,109.
This game, however, will most likely not break any records. According to @EmptySeatsPics on Twitter, Western Carolina and ETSU drew a combined 93,362 fans to their games during the 2015 season. In their first game since 2003, ETSU played in front of a sold-out crowd of 8,217 at Science Hill High School. Science Hill is ETSU's home until their new stadium is completed in 2017.The average attendance was 7,128.
Western Carolina and East Tennessee State have played a combined 45 times in the head-to-head series with the first meeting being contested in 1932. The Catamounts hold a slim, 23-21-1, edge in the all-time series which has lain dormant since 2003. Western Carolina won the most-recent game, 28-21, at East Tennessee, and Western Carolina has victories in three of the last four series meetings.