 The Big East has produced some great basketball this season. There have been many shockers along the way, and many unpredictable events have happened all season.
Though many people overlook the conference, the Big East will likely have five teams in the NCAA Tournament, including two battling for a No. 1 seed. There is no doubt the Big East has talent, and they will be looking to showcase that talent on the big stage.
The Big East has an impressive core ready to compete for the conference tournament title. The schedule will go as follows:
Wednesday, March 9
Game One: No. 8 Georgetown - No. 9 DePaul 7 PM Fox Sports 1
Game Two: No. 7 Marquette vs No. 10 St. John's 9:30 PM Fox Sports 1
Thursday, March 10, 2016
Game Three: No. 1 Villanova vs Game One winner 12:00 PM Fox Sports 1
Game Four: No. 4 Providence - No. 5 Butler 2:30 PM Fox Sports 1
Game Five: No. 2 Xavier vs Game Two winner 7:00 PM Fox Sports 1
Game Six: No. 3 Seton Hall - No. 6 Creighton 9:00 PM Fox Sports 1
Friday, March 11, 2016
Game Seven: Game Three winner - Game Four winner 6:30 PM Fox Sports 1
Game Eight: Game Five winner - Game Six winner 9:00 PM Fox Sports 1
Saturday, March 12, 2016
Game Nine: Championship Game 5:30 PM Fox
Preview
After winning the title last year, there is no doubt that the Villanova Wildcats are entering this tournament as the clear favorite. The Wildcats will likely be a top seed in the NCAA Tournament, and only have four losses this season, and they have all been to very good teams. The losses have come against Oklahoma, Providence, Virginia, and Xavier, all locks for the NCAA Tournament. Villanova has now won the regular season title for three years in a row.
Villanova has used a balanced scoring attack all season to get by their opponents. Five players are averaging in double figures: Josh Hart, Kris Jenkins, Ryan Arcidiacono, Jalen Brunson and Daniel Ochefu. Hart leads that pack, averaging 15.1 points per game.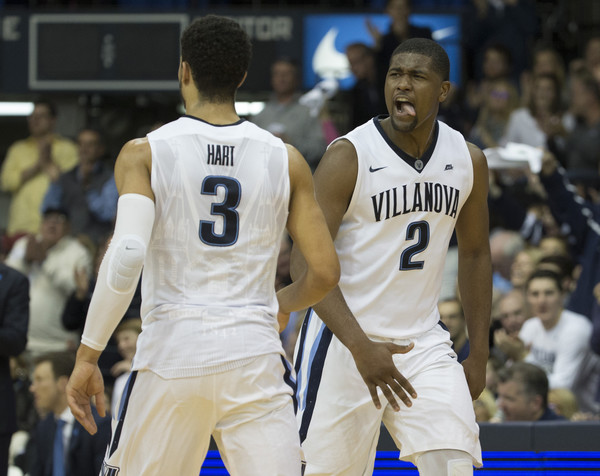 Villanova has a lot of pressure this March. After entering the NCAA tournament as a No. 1 seed last season and a No. 2 seed the year before, they failed to reach the Sweet Sixteen either time. Villanova will have to stick with their balanced game if they want to be a legit contender to win the NCAA Tournament, and it all starts with the Big East Tournament.
Xavier also has a lot to prove in the Big East Tournament. They are looking to solidify their case for a No. 1 seed in the tournament, and a Big East Tournament title will make that possibility.
Myles Davis and Edmond Sumner are a part of a terrific back court, and they will rely on them to defeat top teams. Though the duo is one of the best in the nation, forward Trevon Bluiett leads the team in scoring at 15.1 points per game.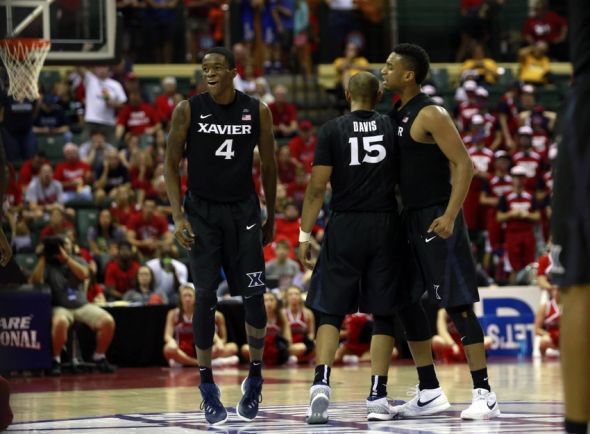 Seton Hall will also look to continue their unexpected great season. The Pirates enter the tournament as a surprise three seed with victories over Xavier, Creighton and two against Providence. Isaiah Whitehead has had a tremendous season, averaging 17.9 points and 4.9 assists per game. Seton Hall may be a sleeper team to win this tournament, and they definitely showed potential of winning it with their win versus Xavier two weeks ago.
One team that should not be slept on is Providence. Providence has one of the best duos in the nation in projected lottery pick Kris Dunn and big man Ben Bentil. After climbing up all the way to No. 8 in the Top 25 this season, the Friars have had a dismal second go around against Big East teams, and have dropped out of the rankings. However, with their two stars, Providence is surely capable of winning the tournament, as they did in 2014. Providence will face Butler first on Thursday, whom they have beaten twice this season. Providence also has an incredible road win against Villanova under their belts, which is the main reason they are still likely to make the NCAA Tournament.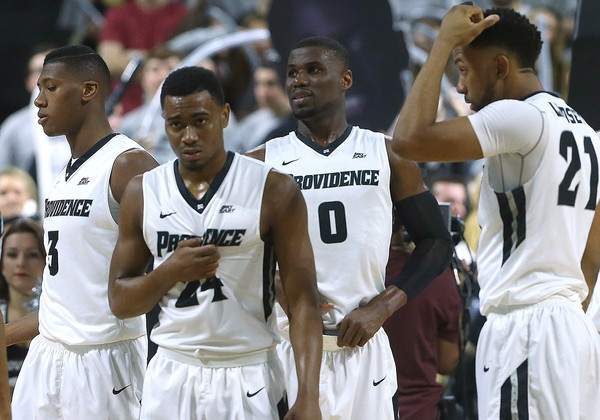 Outside of Dunn and Bentil, the other core can be sometimes inconsistent. In order to win this tournament, Providence will need shooting production out of either Rodney Bullock, Junior Lomomba, Jalen Lindsey or Kyron Cartwright. In their last game against St. John's, Lindsey stepped up and connected with six treys and 30 points. If one of those shooters is on their game, this could be a very dangerous team.
Outside of those four, the rest of the teams would need a real Cinderella story if they want to be the team dancing at the end of the game on March 12th. Butler is the final team from this conference that is likely to make the NCAA Tournament. They were ranked for the majority of the first half after big wins over then-No. 17 Cincinnati and No. 9 Purdue. However, they have since fallen off and had a rough second half, similar to Providence.
Creighton will enter as the six seed against Seton Hall. Creighton defeated Seton Hall earlier this year on the road, but later lost to the Pirates at home. The Bluejays will have to pick their momentum back up after dropping four of their final five games if they want to make a name for themselves.
As for the bottom four, all teams seem very unlikely to defeat either Villanova or Xavier. Marquette could be a solid team, mainly behind projected lottery pick Henry Ellenson. Georgetown, DePaul, and St. John's have had years to forget about. However, this is March, and anything can happen.
This tournament has the potential to produce some drama. Buckle up, it could be fun.