Three conference tournaments closed up shop on Monday with one team cutting down the nets at their conference tournament and the other team leaving, knowing they have little to no chance of making the tournament as an at-large bid. Let's take a closer look at each one.
Metro Atlantic Athletic Conference
This conference tournament final had the top ranked teams from the conference. The second place Iona Gaels took on the Monmouth Hawks in Albany, New York. During the season the teams had split the two games, and it is debatable whether or not Monmouth can get an at-large bid into this year's tournament. The MAAC has gotten multiple bids a few times before, most recently in 2012, and it will be interesting to see what happens with the selection committee this year. The Gaels trailed in the at the end of the first half, but used a balanced scoring approach to get four starters in double figures, led by A.J. English with 19 points. Jordan Washington had a double-double for the Gaels as well with 15 points and 13 rebounds. Monmouth goes to 27-7 and will have to see if they can earn the at-large bid based off of what they have already done. The Gaels clinched the automatic bid, winning by a final score of 79-76.
Colonial Athletic Association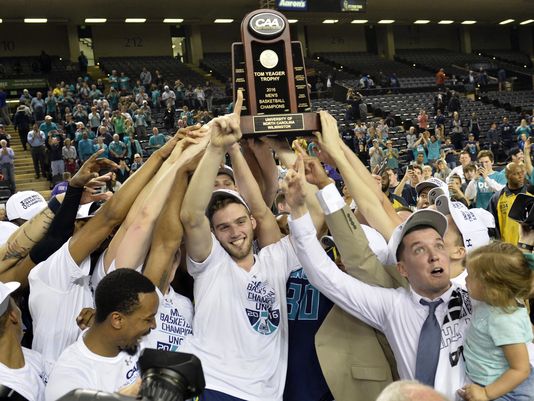 40 minutes wasn't enough time to decide who would take home the Championship in the Colonial Conference. The UNC Wilmington Seahawks would defeat the Hofstra Pride in overtime by a final score of 80-73. This comes after two incredibly close regular season games which were all decided by 3 points or fewer. A young Sophomore for Hofstra, Rokas Gustys, had 18 points and 23 rebounds in the defeat, and he will be a player to watch in the future. He simply saw guards dominate on the other side of the ball, as Craig Ponder had 20 points, Denzel Ingram added 17, and Chris Flemmings had 19 of his own points. The Seahawks finish the season with a 25-7 record and will be waiting to see their seeding on Selection Sunday.
Southern Conference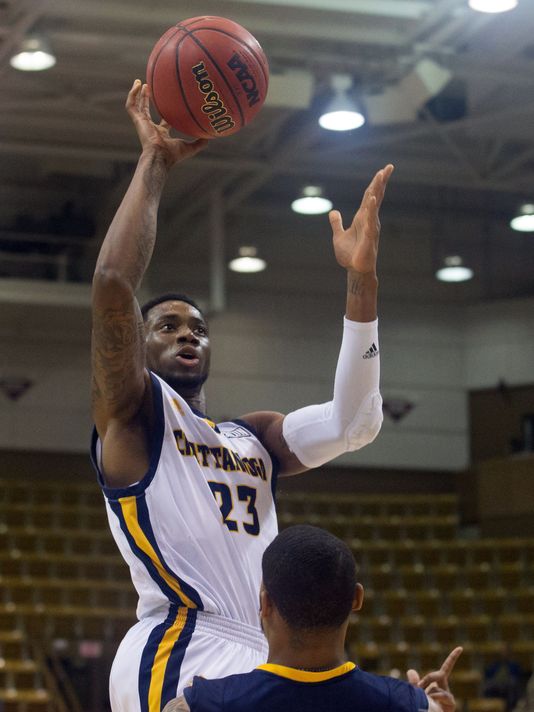 The Chattanooga Mocs and the East Tennessee State Buccaneers were again the top two teams in their tournament. The key to this game though would be the free throw line.
The Mocs went 26-31 from the free throw line, while the Bucs would shoot 6-13 from the same charity stripe. The Bucs would make more shots from the floor, in fact they made 26 shots to the Mocs just making 20. But the free throw difference was just too much to overcome. The Mocs won the game by the final score of 73-67.
Other Automatic Bids
Atlantic Sun Conference: Florida Gulf Coast Eagles
Big South Conference: UNC Ashville Bulldogs
Ivy League: Yale Bulldogs
Missouri Valley Conference: Northern Iowa Panthers
Ohio Valley Conference: Austin Peay Governors
Leagues Decided On Tuesday
Horizon League: Green Bay Phoenix vs Wright State Raiders
Summit League: North Dakota State Bison vs South Dakota State Jackrabbits
West Coast Conference: Gonzaga Bulldogs vs Saint Mary's Gaels