 The fifth-seeded Indiana Hoosiers of the Big Ten will begin their NCAA Tournament journey Thursday night as they will take on the SoCon champions, the Chattanooga Mocs, in Des Moines, Iowa in the round of 64.
When the field of 68 was released Sunday evening, the outright Big Ten regular season champion Hoosiers were given the lowest seed for an outright Big Ten champion since 2004 as they will take on the Mocs in an always interesting five-twelve matchup.
Season Recap
The Hoosiers are coming off their record-tying 22nd Big Ten championship which they won outright. Coach Tom Crean has completely turned this season around after a tough 5-3 start that looked like was not going to be able to be turned around. They ripped off a 20-3 run to end the season after that brutal start and were playing their best basketball down the stretch. They did lose to Michigan in their first game in the Big Ten Tournament, so it will be interesting to see how they bounce back.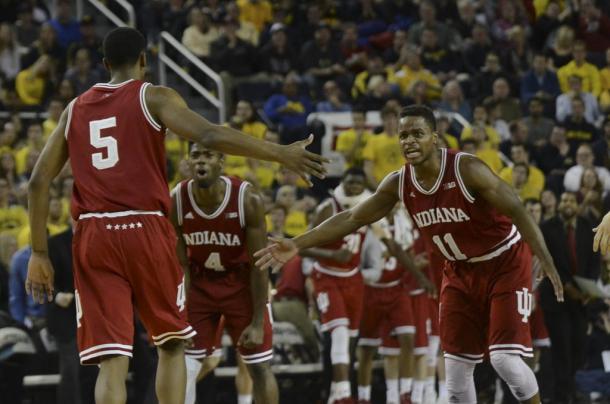 As for the Mocs, they have won a school record 29 games under first year head coach Matt McCall and finished off the season with a SoCon regular season and tournament championship. They are coming into the tournament having won 16 of their last 18 games and are making their first tournament appearance since 2009. The Mocs did collect some solid non-conference wins against power conference teams in Illinois and Georgia along with Dayton who is in this year's field.
Scouting Report: Chattanooga
The Mocs have lost just five times this season and that is mostly because of the defense they play. They are fifth in the country in steals and blocks along with forcing the most turnovers in the SoCon with a 20.7 percent turnover percentage. Their defensive pressure is also a staple of this year's Chattanooga team and will look to give the Hoosiers some trouble.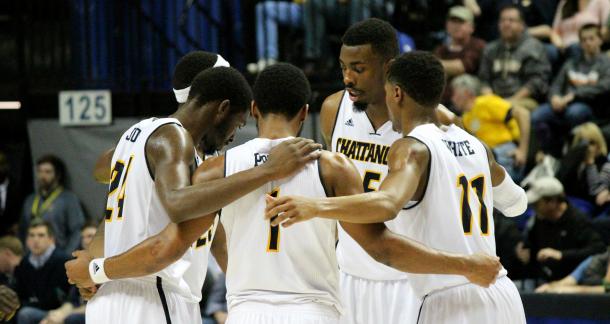 However, on the offensive side of the floor, the Mocs are great at getting to the free throw line as they posted an in-conference free throw rate of 48.4 percent, and when they got to the line they converted about 75 percent of their shots from the line.
A couple of standout players for the SoCon champions are juniors Justin Tuoyo and Tre' McLean. Tuoyo, a 6-10 transfer from VCU, was the SoCon defensive player of the year and led the league in block shots with 2.3 per game while McLean was second in the league with 1.6 steals per game. Both of these players were also proficient on the offensive side of the floor as Tuoyo did a great job of getting to the line with 141 attempts in the conference and was a force on the offensive boards. McLean was the team's leading scorer averaging 12.3 points per game and shoots 48.1 percent from the field.
As a team, the Mocs do a little bit of everything fairly well. They average 75.8 points per game and allow just 66.6 points per game good for 53rd in the country. The rebounding battle should be interesting as both teams are good offensive rebounding teams and average nearly the same amount of rebounds per game in the mid-30s.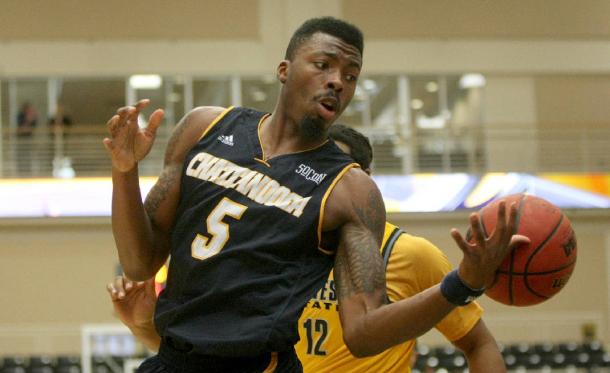 Coach McCall goes about three deep on his bench, and going against the Big Ten champs, they will need to have all hands on deck if they want to pull off the upset.
This Mocs team isn't a team that necessarily likes to push the tempo as their Adj. Tempo for KenPom ranks 265th along with a ranking of 256th in the country in possessions per game. The Hoosiers like to push the tempo and it will be mighty interesting to see how they keep up with a team in Indiana that likes to run when they have the opportunity.
How Indiana Avoids an Upset
The Hoosiers may not be all that pleased with their seed in the grand scheme of things, but this is a game they need to take very seriously as a 12 seed upsetting a five is very common. Coach Crean has said all season that the Hoosiers treat each and every opponent the same and with the utmost respect, and going into the NCAA Tournament, there will likely be more attention.
As for the matchup for Indiana, of all of the 12 seeds, they likely got the lesser skilled of the bunch. With that said however, the Mocs have had some impressive wins this season and on the road.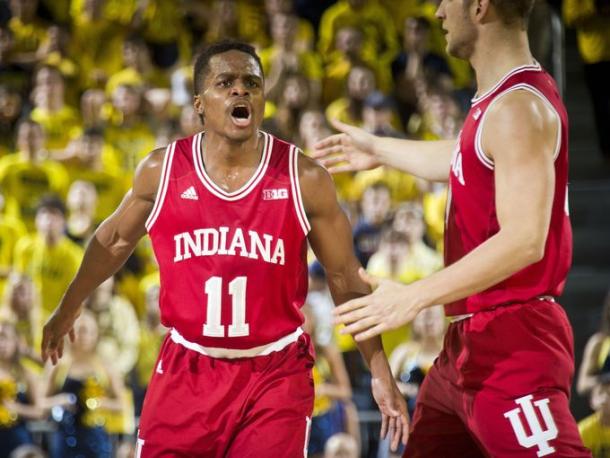 Indiana was a very good offensive team all year long, and that trend will have to continue against a very good defensive team in Chattanooga. Senior guard Yogi Ferrell came back for his senior year for moments like these and he will be looking to cement his legacy with a nice run the tournament. Ferrell has been the catalyst on offensive all year long and he will need to continue that if the Hoosiers are to advance past Chattanooga and beyond.
But, Ferrell can't do it all by himself. There is a chance Indiana gets guard Robert Johnson back who has been out for a few games with an ankle sprain which would be a big boost to both sides of the floor. Down low on the block should also be a good matchup with Tuoyo going up against big man Thomas Bryant. Troy Williams will also look to be an impact player as he was down the stretch for the Hoosiers.
Bench play will also be vital in this tournament and the Hoosiers have some good bench players to get that done with players like OG Anunoby, Max Bielfeldt, and Nick Zeisloft.
What to Expect
This is a game the Hoosiers are obviously supposed to win with them being the higher seed, but it will be interesting to see how they react as being the favorite. They didn't react to that very well in their last game which was a loss as the top seed in the Big Ten tournament.
KenPom expects a nine-point Indiana win with an 82 percent chance of victory. Both of these teams are conference champions which should make for an interesting game as 12-5 matchups always seem to provide upsets.
If it works out, the Hoosiers could be set up for a matchup with Kentucky in the next round, and they cannot be looking ahead to that battle of college basketball blue bloods. This is a game the Hoosiers shouldn't have any trouble with when you look at it on paper, but this is March Madness and as we all know, anything is possible.
Prediction:
Indiana 74, Chattanooga 65
Game Info:
First tip is scheduled for 7:10 pm ET on CBS (Jim Nantz, Bill Raftery, Grant Hill, & Tracy Wolfson) at Wells Fargo Arena in Des Moines, Iowa.