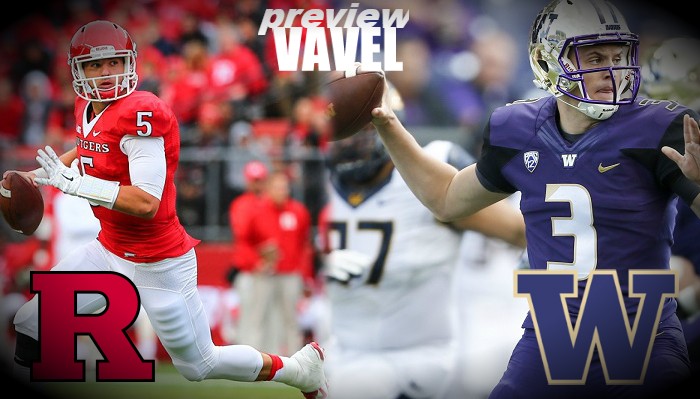 The University of Washington Huskies will begin their third season under the guidance of head coach Chris Petersen this Saturday against the Rutgers Scarlet Knights. The game will be played at Alaska Airlines Field at Husky Stadium and kickoff is scheduled for 2:00 pm ET. The game will air on the Pac-12 Network.
Huskies start season with high expectations
The Huskies will begin the 2016 NCAA Football season as the #14th ranked team in the country. Peterson, who is 15-12 in two seasons with Washington, will hope that his team can live up to all of the preseason hype. One thing Washington has going for them is that they have eight starters returning to the defensive side of the ball. They are coming off a 2015 season that was ranked as the best in all of the Pac-12 as they allowed only 351.8 yards a game.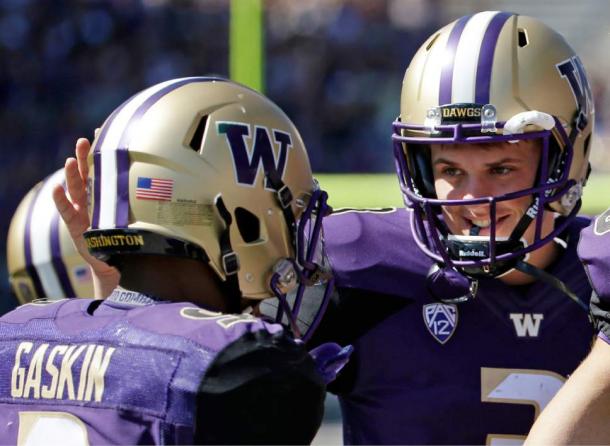 On the offensive side of the ball, Washington has sophomore quarterback Jake Browning and sophomore running back Myles Gaskin. Browning as a true freshman started 12 games, passing for 2,955 yards with 16 touchdowns and ten interceptions. Gaskin, also starting as a true freshman, rushed for 1,302 yards and had 14 touchdowns.
In regards to Browning's progression and what he has learned from last year to this year, Petersen had this to say; "From this year at this time to last year, there is a big difference. He knows everything we're talking about with quite certainty. One thing we're really trying to stress with him is let's still try and keep it simple. It's still one-two throw or run for your life. Sometimes you can make this game too complicated."
Rutgers starting over
Rutgers will be playing their first game under new head coach Chris Ash. Ash spent the past two season as co-defensive coordinator of the Ohio State Buckeyes. He has also been the coordinator at Arkansas and Wisconsin on the defensive side of the ball.
Chris Laviano will be the starting quarterback for Ash heading into this game. Last season, Laviano completed almost 61% of his passes (60.9%) but will be missing one of his key targets in wide receiver Leonte Carroo. Carroo was selected in the third-round by the Miami Dolphins in the 2016 NFL Draft.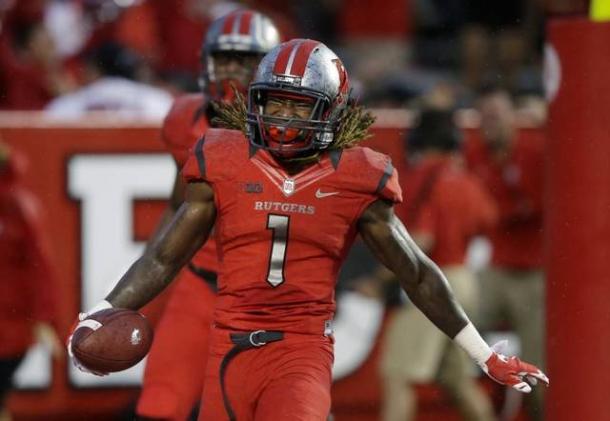 Running back Robert Martin should see time on the field for Rutgers as he is clearly the best running back on the team when he is healthy. Last season, Martin rushed for 763 yards on 141 carries and had six rushing touchdowns. Washington will need to keep an eye on Janarion Grant at the wide receiver position. Rutgers will put him all over field to create matchup issues against Washington. Last season, Grant only had 352 yards on 35 receptions and one touchdown but he can be a nightmare for opposing teams in the open field with his speed.
Huskies more superior than Scarlet Knights
Washington has the clear advantage over Rutgers in this game. They are returning several starters on both sides of the ball that helped the Huskies win their final two games of the 2015 regular season to reach a bowl game. Rutgers is trying to learn a new system with a new coach. The Huskies are favored to win by 27 points and don't be surprised to see Browning and Gaskin have huge games against their Big Ten Conference foes.
Rutgers Scarlet Knights 20, Washington Huskies 52