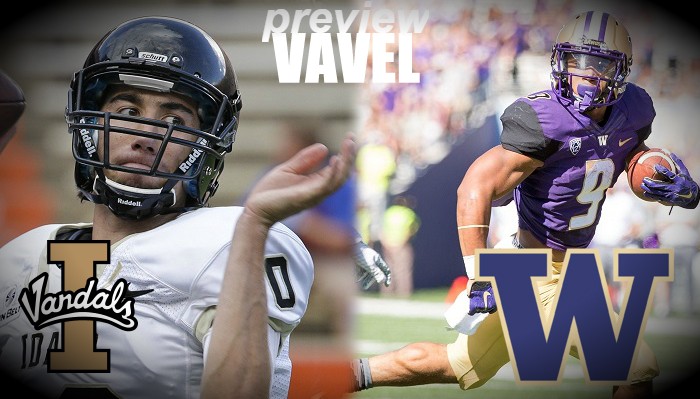 The University of Washington Huskies is coming off a 48-13 win over the Rutgers Scarlet Red Knights. They hope to follow up last week's win with another one against the Idaho Vandals. Idaho is coming off of a 20-17 win over the Montana State Bobcats. Washington is entering the game as 38-point favorites and the only real questions during the game, will they be able to cover the spread?
Jake Browning looked much improved
Washington's sophomore quarterback Jake Browning appeared to improve on a number of things over the offseason. His arm looked stronger and his accuracy was much better on deep balls than last season. His stat line from last week is a little deceiving, though. He may have thrown for 287 yards and three touchdowns but he did have two passes dropped by the Rutgers defense that would have given him three interceptions in the game. He did have one pass intercepted and it was a horrible throw. He will need to make sure that he makes better decisions in this game against the Vandals.
Myles Gaskin was held to under 60 yards
Myles Gaskin entered his second season with tons of hype but the Red Knights defense was able to keep him contained during last week's game. He was held to just 57 yards on 15 carries. Washington will want to get their run game going against the Vandal defense to make their passing game more effective. His longest run of the game was an 18-yard rush and that was the only running room he found that day.
Aaron Duckworth led Idaho to victory / Matt Linehan struggles
Vandal Junior running back Aaron Duckworth rushed for 112 yards on just 12 carries. He finished with two rushing touchdowns and 7.5 yards per carry. He was the main point of their offense in their game against Montana State. Behind center, Junior quarterback Matt Linehan struggled mightily in the season opener. He completed just eight of his 22 passes for 128 yards and threw an interception as well.
Keys to the game
The main focus for Washington should be their run game. Whether it is the aforementioned Gaskin or sophomore running back Chico McClatcher, they need to get their run game going so they can control the tempo and pace of the game. On the defensive side of the ball, Washington will need to do their best to contain Duckworth and make Linehan beat them in the air. If they can limit Duckworth, Idaho will be in for a long day at Husky Stadium.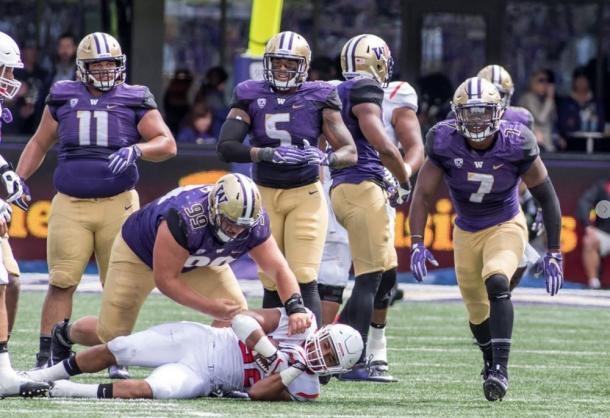 For Idaho, they need Linehan to have a much better game than last week. They can't rely on Duckworth to be the main contributor to their offense. On the defensive side of the ball, they will want to stop the Huskies from being able to run the ball. If Gaskin, McClatcher, and the other Husky running backs get going, their defense will be on the field pretty much all day.
Prediction
Washington has way too much talent for Idaho to even compete in this game. Expect Gaskin and Browning to both have huge first half performances and jump out to a huge first-half lead. This will allow head coach Chris Petersen to insert his backup and get them valuable playing time, even if it's against a lesser opponent in the Vandals.
Idaho Vandals 10, Washington Huskies 56