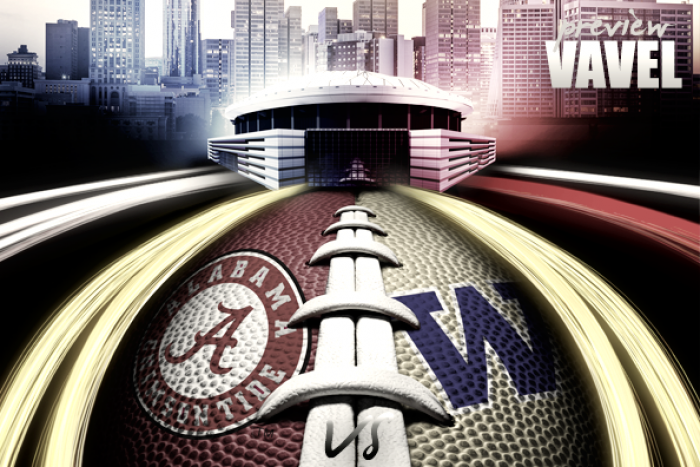 What: #4 Washington Huskies - #1 Alabama Crimson Tide
When: Saturday, December 31, 2016; 3:00 pm ET, ESPN
Where: Georgia Dome, Atlanta, Georgia
The first national semifinal of the College Football Playoff (CFP) will take place at the Chick-Fil-A Peach Bowl in Atlanta, GA between the #4 Washington Huskies and the #1 Alabama Crimson Tide on New Year's Eve. This is Alabama's third straight appearance in the CFP while this is Washington's first.
Alabama is the defending champions while Washington isn't supposed to be here. Will Washington continue their magical run or will Alabama knock Cinderella back to reality?
Some say Washington doesn't belong in CFP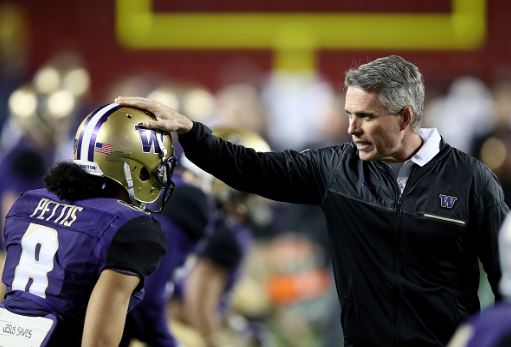 There are many "pundits" out there that says Washington doesn't deserve to be in the CFP due to their strength of schedule or lack thereof. Sure, the Huskies played Rutgers, Idaho, and Portland State but the schedule was set years ago before Chris Petersen took over the program prior to the 2014 season. They played the cards they were dealt and have ended up in Atlanta.
Not many people bring up Alabama's strength of schedule when they hosted Western Kentucky, Kent State, and Chattanooga. They beat those three teams by a combined score of 117-13 but nobody bats an eye since the SEC is so "good".
Alabama does belong in CFP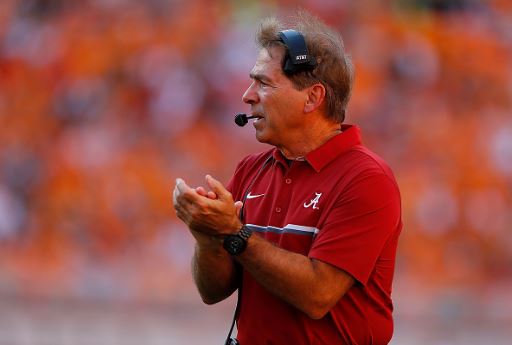 However, Alabama does belong in the semifinal. They have arguably been the best football team in the country since 2009. They have won four national titles since Nick Saban took over the program in 2007 (2009, 2011, 2012 & 2015).
This will be the first true test for Alabama all year. Not trying to take away anything from the likes of LSU, Auburn, Florida, Tennessee and the rest of the SEC, but the Crimson Tide have not played a team all year that is as balanced as Washington on all sides of the ball.
Washington must limit mistakes
If Washington wants to win this game, they have to limit mistakes on all three sides of the ball (offense, defense, and special teams). Quarterback Jake Browning has to protect the ball at all cost. He also needs to get back the form he had in the first nine games of the season when he was in the running for the Heisman Trophy.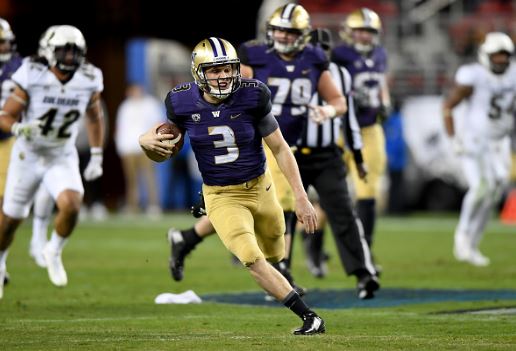 He has thrown for 6,235 yards in his career, with 3,280 of them coming this season. He also has thrown for 42 touchdowns against just seven interceptions and is coming off his worst game of his career. In the Pac-12 Championship game, he was just 9-24 for 118 yards and two touchdowns. He has to improve if Washington wants to win this game.
Regardless of how the run game is going, they must continue to run the ball with Myles Gaskin. The true sophomore has rushed for 2,641 yards in his two years with the school. He averages 5.8 yards per carry in his career as well. Keep running the ball.
Alabama's defense will more than likely be the best defense that Washington has played all year. Alabama's front seven is extremely dangerous and their front four are some of the best in the country. They have scored 14 touchdowns on defense or special teams this season in 13 games this season. That's an incredible number and Washington must be careful.
Alabama must continue doing what they did all year
It's pretty simple for Alabama in this game, do what you have been doing all year long. Their defense is lights out and their offense at times looks unstoppable. If the Washington defense can force quarterback Jalen Hurts to commit a few mistakes, they will have a chance to beat the best team in the country.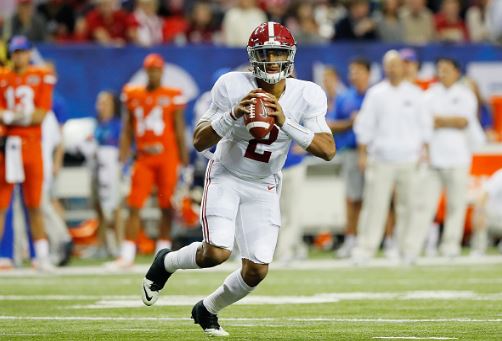 Expect Washington to spy Hurts from time to time during the game. The most important thing for the Huskies is to stay in their lanes. If they don't, Hurts will hurt them. He has thrown for 2,592 yards and 22 touchdowns and has rushed 162 times for 841 yards and 12 touchdowns. He's as dangerous as they come.
The true freshman is better throwing on the run than he is staying in the pocket. If Washington can force him to throw from the pocket, they have a real chance to pull off a major upset.
Defense will win this game
Whichever team plays better on defense will walk away as the winners and book their place in the College Football Playoff Final against the winner of Ohio State and Clemson later on New Year's Eve. The most points Washington gave up all year was 28 against the Arizona Wildcats on September 25, 2016. The most points Alabama gave up was 43 against Ole Miss Rebels on September 17, 2016.
The Huskies give up only 17 points per game while scoring 44. Alabama gives up just under 12 points a game while scoring just over 40 a game. Both teams have a powerful offense and stingy defenses. This game will be won in the trenches.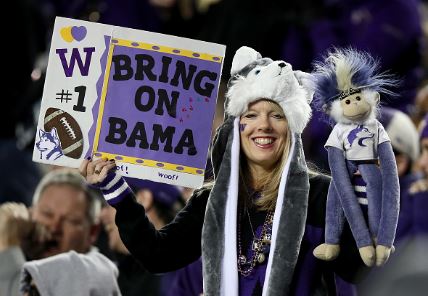 This is a hard game to decide on which team will ultimately walk away as the victors. The over/under on this game is 54 with Alabama as a 14-point favorite. It is essentially a home game for Alabama with it being played in Atlanta.
Washington will play Alabama tough from opening kickoff to the final whistle. There will be a few momentum swings in the game for both teams. Somehow, Washington will eke out a win and shock the everyone including the "pundits" who say they shouldn't be here.
Washington Huskies 28, Alabama Crimson Tide 24