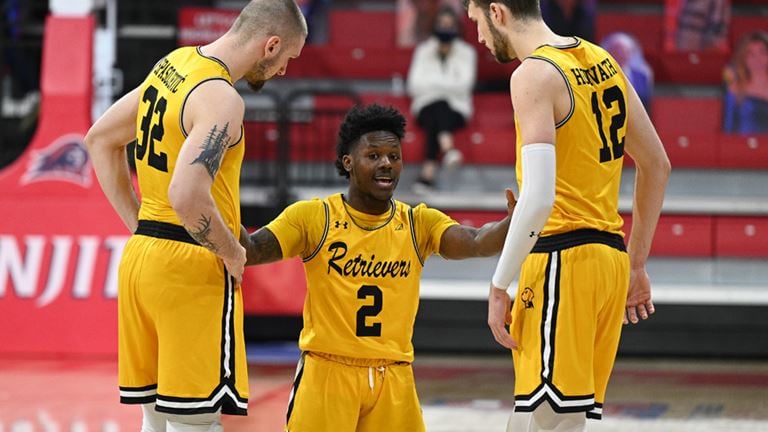 The America East tournament should be one of the more interesting conference tournaments to take place this postseason with UMBC and Vermont tying for the regular-season title.
New Hampshire and Hartford finished third and fourth and will get home games through the semifinals under the re-formatted tournament structure.
Tournament schedule
The conference decided to give the top two seeds double byes to the semifinals while third and fourth place will host through the quarterfinals under the one-year only "pod system".
All games until the final will be streamed on either ESPN3 or ESPN+.
First round
February 27
#7 Stony Brook vs #6 UMass-Lowell, 1PM at New Hampshire
#9 Binghamton at #4 Hartford, 2PM
Quarterfinals
February 28
Stony Brook/UMass-Lowell at #3 New Hampshire, 1PM
NJIT/Albany vs Binghamton/Hartford, 3PM
Semifinals
March 6
Lowest remaining seed at #1 UMBC, 2PM
Highest remaining seed at #2 Vermont, 4PM
Final
March 13
at highest remaining seed, 11AM, ESPN2
The favorites
UMBC edged Vermont for the number one seed thanks to a season sweep of the Catamounts and claimed their first regular-season championship in 13 years.
Brandon Horvath leads the league in rebounding at 8.7 a game, RJ Eytle-Rock has scored double figures in 11 straight games and averages a team-leading 14.1 points per game and Darnell Rogers is blazing fast at 5'2".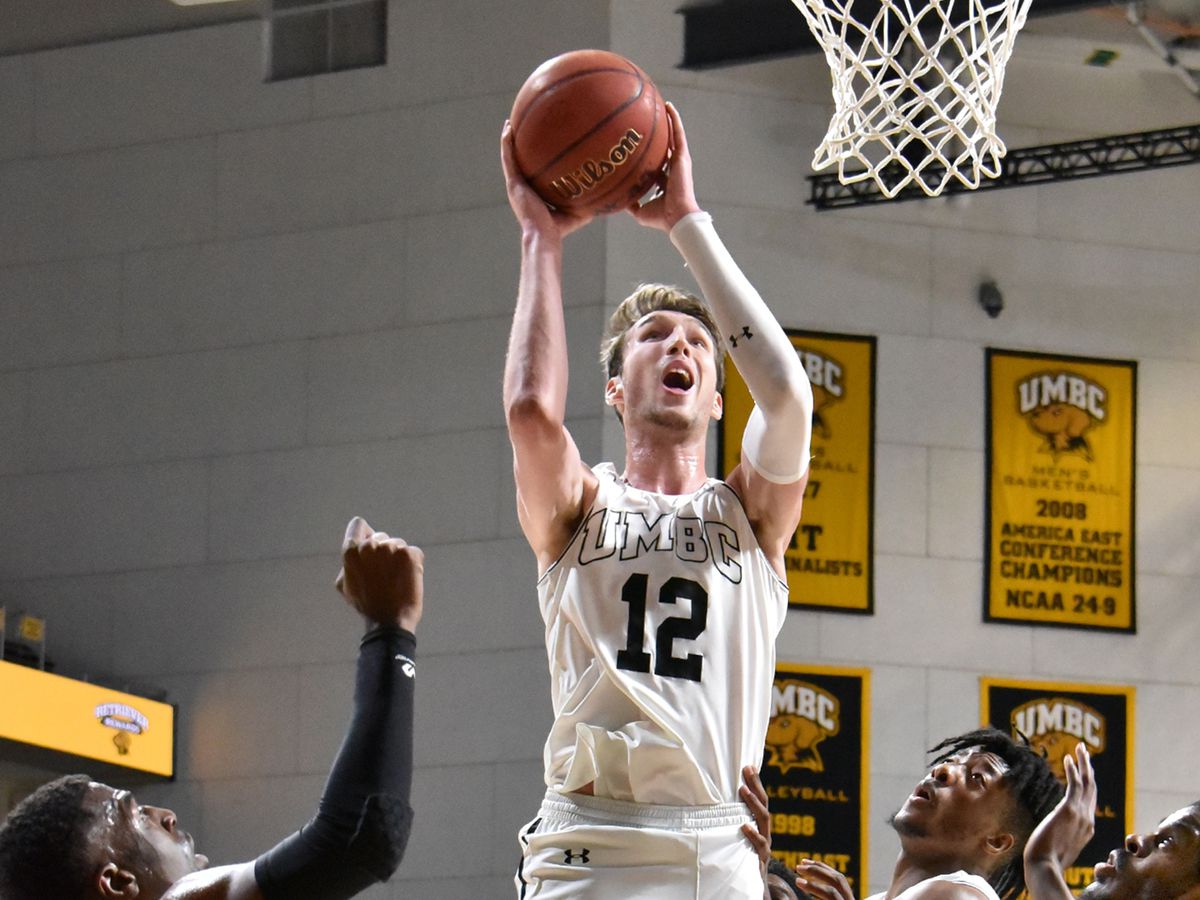 Vermont has potential conference Player of the Year Ryan Davis (18.8 ppg, 6,5 rpg, 57.8 FG%, 41.5% 3PT FG, 789% FT) as well as guard Stef Smith clocking in with 13.8 points per game and 81.8 percent from the free throw line.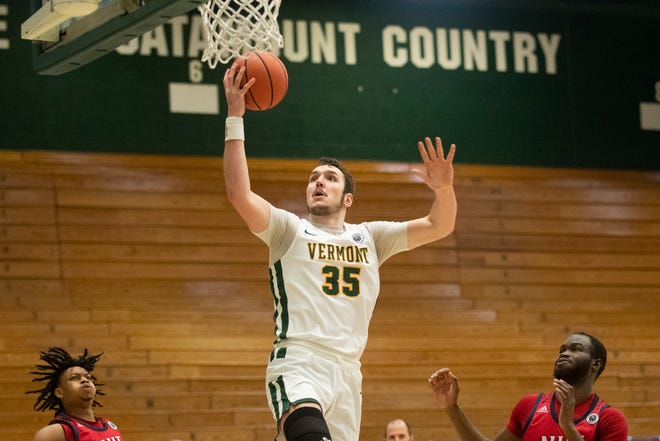 The Catamounts had won eight straight before a season-ending loss that decided the top seed for this tournament. Coach John Becker looks for his tenth postseason appearance in as many seasons in Burlington.
The challengers
Nick Guadarramma leads New Hampshire with 13.9 points and 6.5 rebounds a game for a young Wildcats squad. Jayden Martinez checks in at 13.6 points and 8.5 rebounds a game as UNH looks for their first-ever NCAA Tournament bid.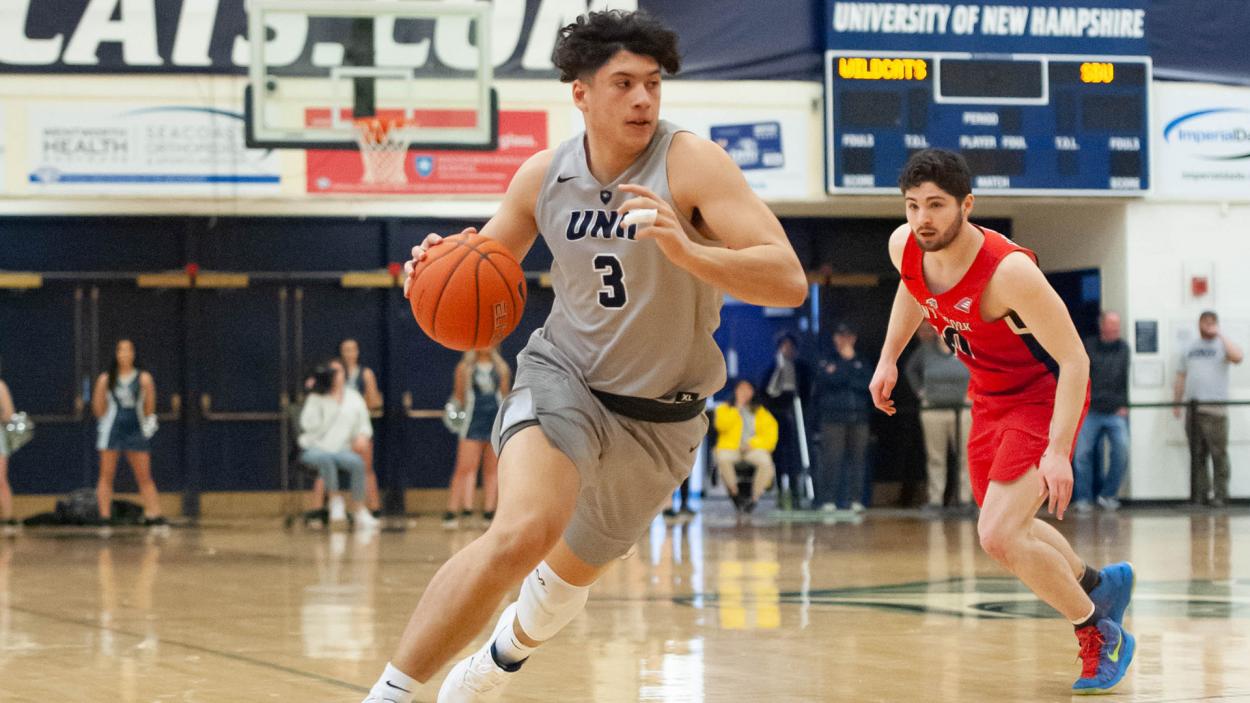 Hartford reached last year's conference title game, but never took the floor against Vermont after the COVID-19 pandemic forced the cancellation of the season. Miroslav Stafl (10.4 ppg) and Hunter Marks (9.4 ppg) are 6'10" and 6'9", giving the Hawks tremendous size in the frontcourt.
Who will win the tournament?
There's a lot of balance in this league as multiple teams have weapons capable of carrying their team to the tournament title. UMBC is the deserved favorite after their season-ending win over Vermont.
The Catamounts are always a threat and Smith is the type of player that can lead Vermont to the field of 68 all by himself. Hartford, in addition to their size, have Austin Williams (13.2 ppg) and Traci Carter (10.4 ppg) to provide backcourt scoring.
New Hampshire is relatively inexperienced in both their squad and playing as a high seed in the America East tournament, but have great balance. One team not mentioned is UMass-Lowell, who have lethal weapon Obadiah Noel, scoring 19.8 points a contest and hitting 48.4 percent from the floor.
It's such a balanced tournament that you get the sense both UMBC and Vermont won't make it to the final. Revenge is not something you can account for and Hartford will get it in the semifinals, but the Retrievers will come out on top, advance to March Madness and have people talking about their historic upset of Virginia all over again.
Prediction: UMBC def. Hartford