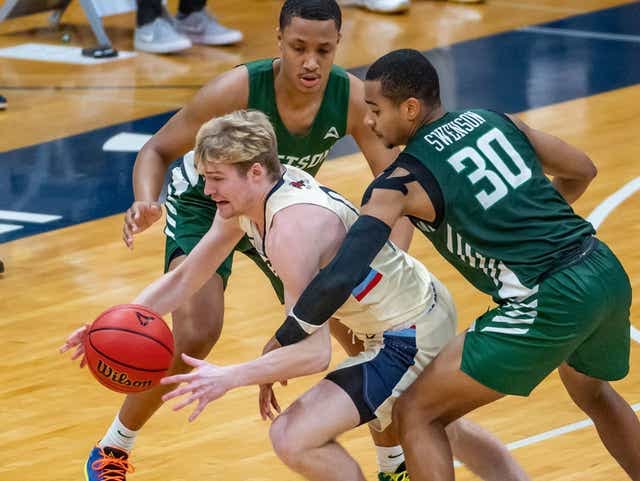 Liberty is the first team to qualify for this year's NCAA Tournament despite not yet playing in the Atlantic Sun championship game.
The Flames beat Stetson to clinch their spot in tomorrow's final, but after North Alabama were victorious over Florida Gulf Coast, Ritchie McKay's team qualified for the field of 68 due to the Lions being ineligible for postseason play while transitioning from Division II to Division I.
Liberty 77, Stetson 64
Chris Parker scored 16 points and Blake Preston posted a double-double with 13 points and 10 rebounds to help top-seeded Liberty (22-5) overcome seventh seed Stetson in the first semifinal. Darius McGhee added 13 points and nine assists.
Christiaan Jones led the Hatters with 20 points while Chase Johnston added 16. Stetson, outscored 38-20 in the paint and only able to shoot 41 percent from the field, finishes their season at 11-14.
North Alabama 96, Florida Gulf Coast 81
Payton Youngblood led five North Alabama players in double figures with 26 points as the Lions pulled away from Florida Gulf Coast in the second semifinal to reach the tournament final for the first time in school history.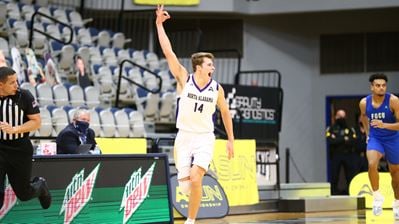 A 13-0 run gave the Lions a 72-53 lead with 9:29 left and they never looked back. Mervin James added 20 and Jamari Blackmon 16.
Jalen Warren led the Eagles (10-8) with 19 points while Eli Abaev had 17 points and seven rebounds. Caleb Catto chipped in with 16.
The final between North Alabama and Liberty is tomorrow afternoon at 2pm from UNF Arena in Jacksonville with ESPN broadcasting the game.