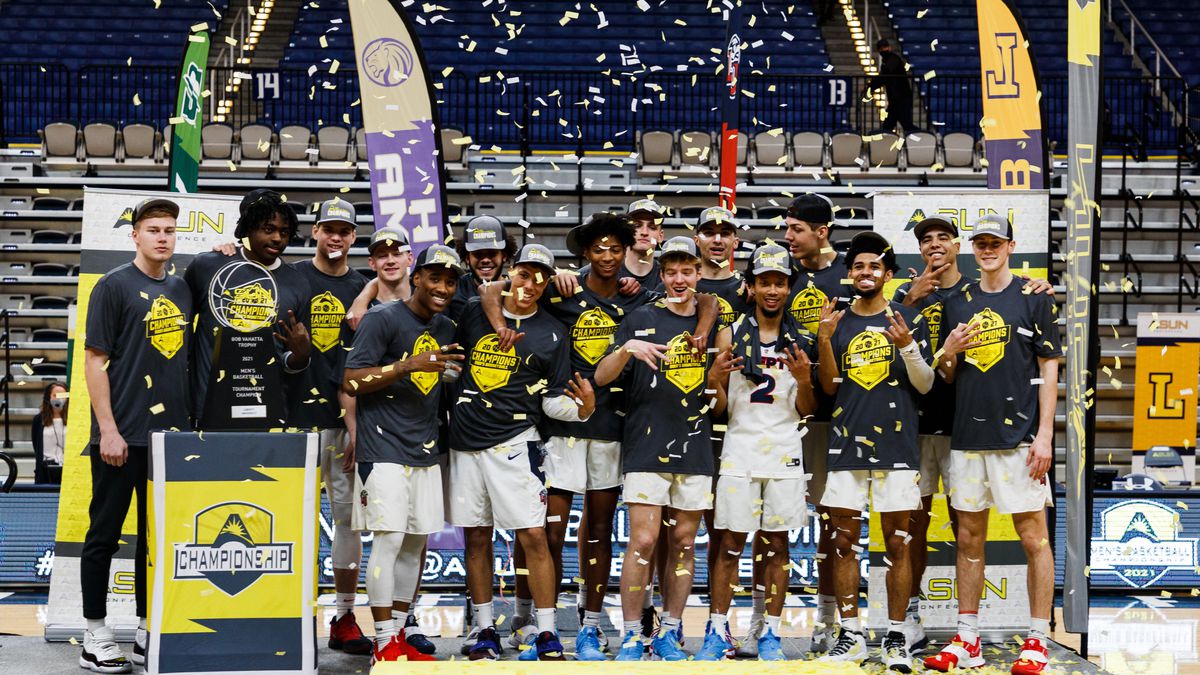 Liberty has returned to the NCAA Tournament for the fifth time in school history. The Flames earned their place in the field of 68 after winning their Atlantic Sun semifinal game due to North Alabama, their opponent in the final, being ineligible for postseason play.
As Ritchie McKay prepares his squad for another trip to the Big Dance, we look at the first team to seal a spot in this year's NCAA Tournament.
Record: 23-5 overall, 11-2 Atlantic Sun
Bid: Automatic
NCAA Tournament appearances: 4. The last time Liberty was in the field, they defeated Mississippi State 80-76 in the first round in 2019 before losing 67-58 to Virginia Tech in round two. Their all-time tournament record is 1-4.
Coach: McKay is 177-92 in eight seasons over two separate stints on the Liberty sidelines, guiding them to three consecutive Atlantic Sun tournament titles and four (five if you count last season's cancelled tournament) postseason appearances.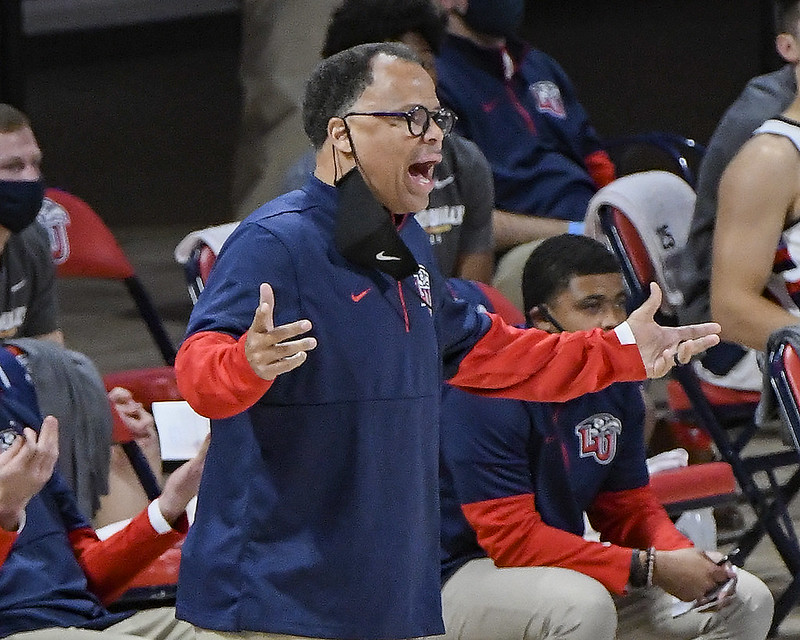 Best player: Standing at just 5'9", guard Darius McGhee rose above the competition to put together an outstanding season that saw him named as Atlantic Sun Player of the Year. Averaging 14.8 points per game and shooting 39.6 percent from long distance, he'll be a matchup nightmare for whoever draws Liberty.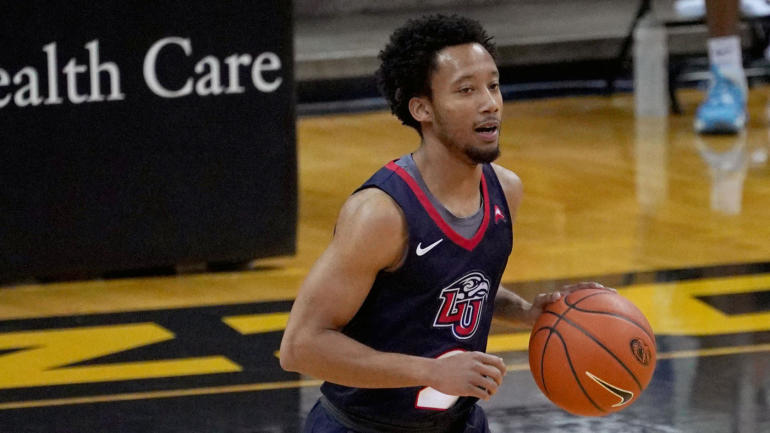 Strengths: Liberty is a very balanced team. They led the Atlantic Sun in scoring at 74.9 points per game, hanging 84 on Mississippi State and 78 on South Carolina. They're also strong on the defensive end, averaging 55.9 points per game allowed, third in the nation.
Weaknesses: The Flames are not a good rebounding team. They were last in the conference in offensive rebounds per game, second to last in offensive rebounds and sixth in overall rebounding. If they miss, they usually don't get many second chances.
Overall outlook: Since joining the Atlantic Sun, Liberty is 37-8 in conference play, has won both the regular season and tournament titles three consecutive years and looks poised to win at least one game in this year's Tournament.
While matchups obviously determine how a team is going to do, the Flames have experience, a great guard, a head coach who has been through the rigors of March and they can score. While they're projected to be around a 13 seed, no one will want to play them in the early rounds.