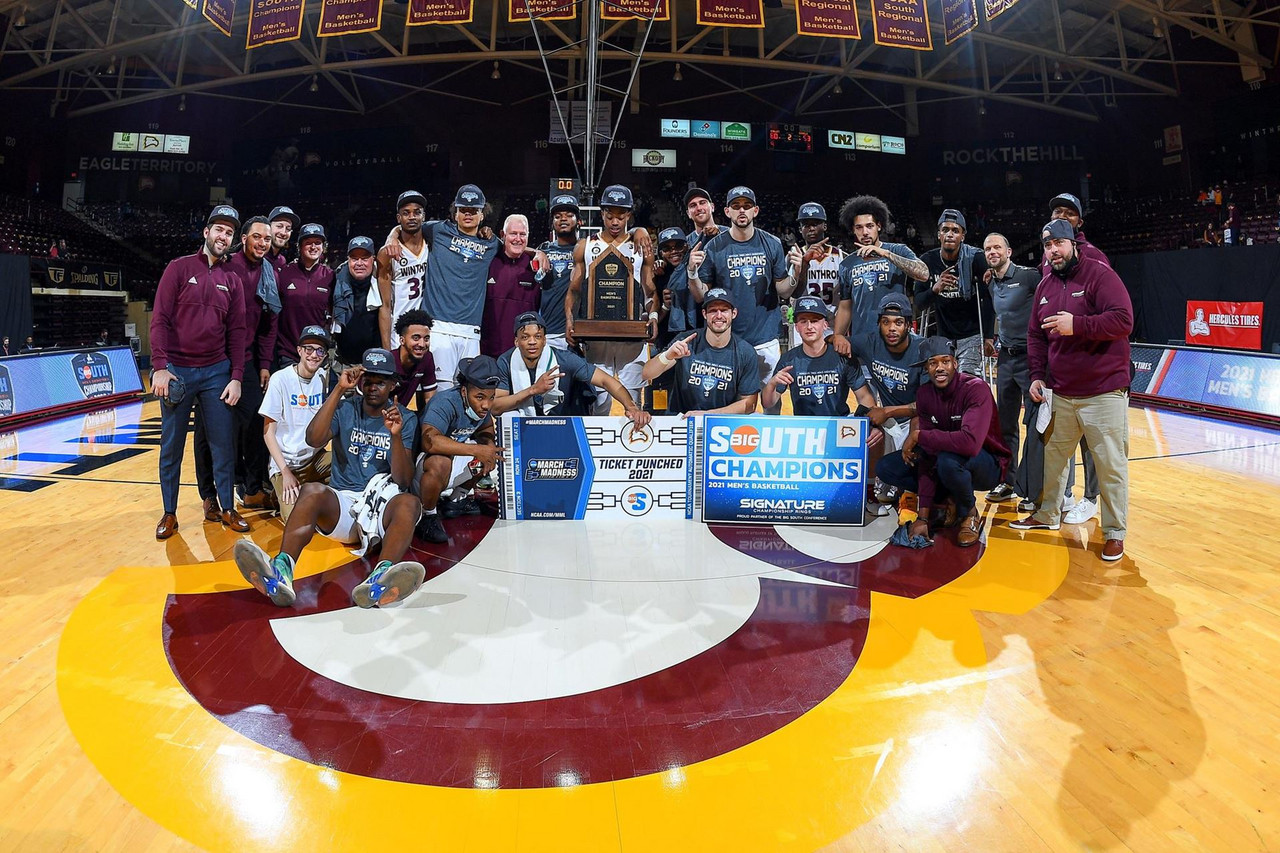 Winthrop is back in the NCAA Tournament after the Eagles blitzed Campbell 80-53 in the Big South championship game on Sunday.
D.J. Burns Jr. led Winthrop with 22 points while Kyle Zunic added 13. Big South Player of the Year Chandler Vaudrin only had eight points, but contributed ten rebounds and six assists.
Jordan Whitfield led Campbell with 18 and Ricky Clemons chipped in with 10 as the Fighting Camels were seeking their first NCAA berth since 1992. They finish with a 17-10 record.
Eagles have record-setting day to blow away Fighting Camels for NCAA bid
Winthrop jumped out to a 6-2 lead after a three by Zunic, but Campbell would respond to tie the game at 10-10. The game would see the Eagles hold a six to eight-point lead for most of the first half.
The Fighting Camels showed some spirit as they closed to within 28-26 on a basket by Whitfield after a steal, but Winthrop again answered, Burns scoring the final four points of the half to make it 32-26 at the break.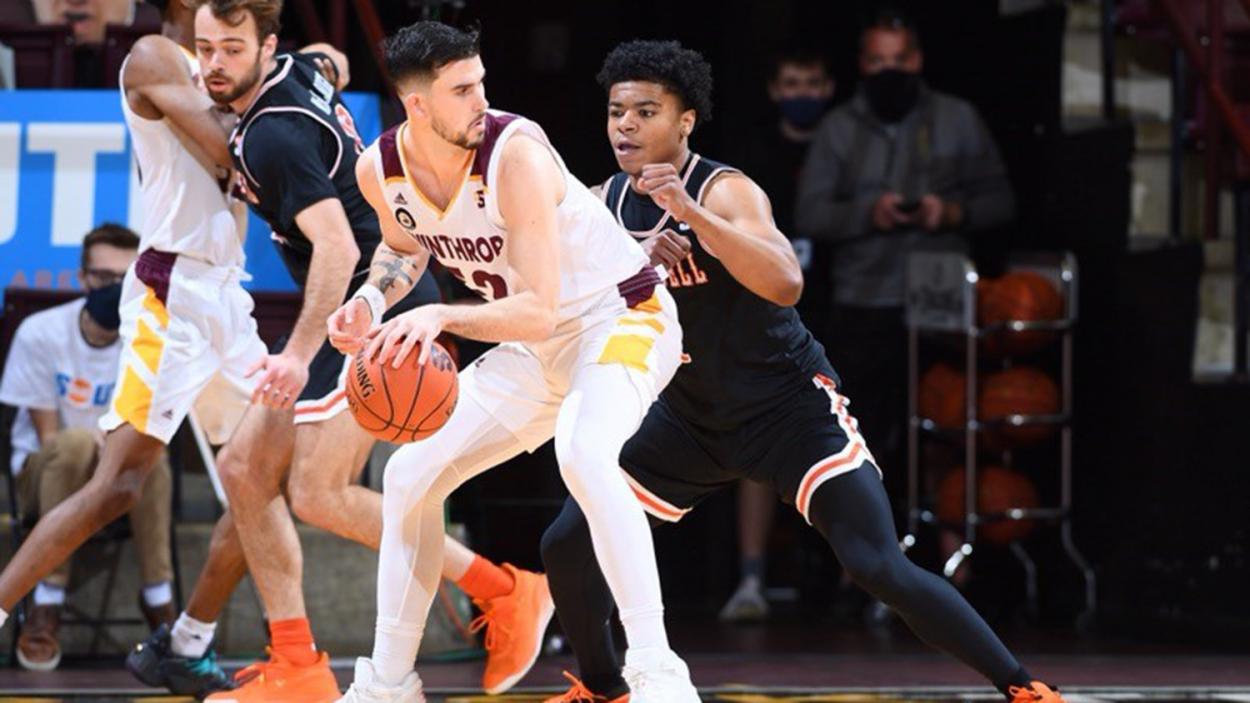 The first five minutes of the second half put the game out of reach as Winthrop went on a 12-5 run to stretch the lead to 44-31 and it soon became 16 as Burns spun away from his defender and slammed it home.
Zunic hit consecutive threes and Chase Claxton pushed the Winthrop advantage to 57-36 with a dunk as the Eagles coasted home, shooting 63 percent from the field, a Big South finals record.
"The business is too tough not to enjoy every time you have a victory, especially when you win a championship", said Winthrop head coach Pat Kelsay.
"But they know there's a next step, you know? And we're excited about the opportunity to go back to work and have a chance to really go compete in the NCAA Tournament."
Burns added "it's so great to be back here, knowing the opportunity we had last year and unfortunately events took it away from us. It feels good to be back here and have a second shot to do it again.
"We work as hard or harder than any team in the country and we're gonna go out and play our game, play our style to speed them up or slowing down if you need to. We're all gonna do whatever it takes to win."
Vaudrin was named tournament MVP and was joined on the all-tournament team by Burns and Charles Falden. The Eagles enter the NCAA Tournament with a 23-1 record.