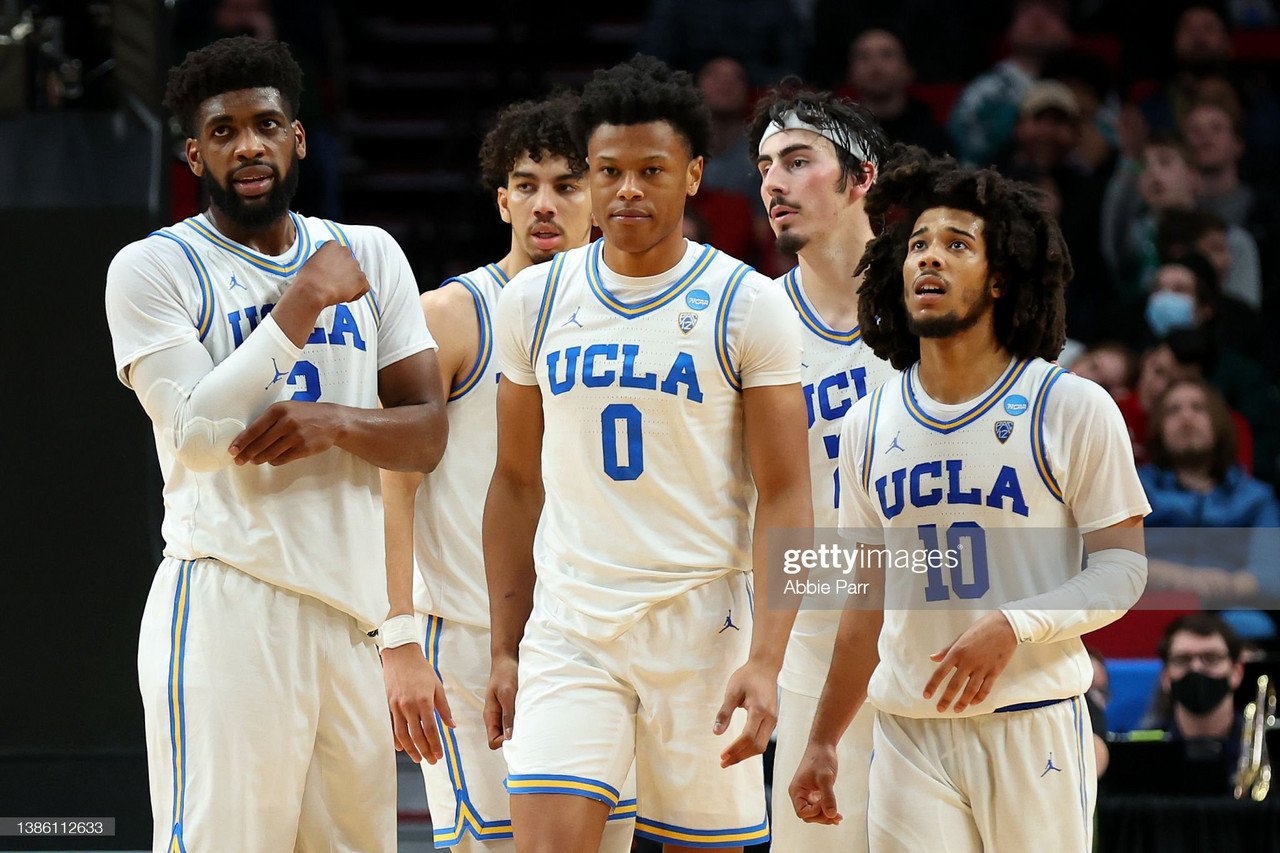 UCLA survived a major test by Akron in the first round of the NCAA Tournament as the fourth-seeded Bruins slipped past the 13th-seeded Zips in their first-round East regional game in Portland.
Tyger Campbell led UCLA (26-7) with 16 points and Jaime Jaquez Jr. added 15 and nine rebounds as the Bruins have now won five of their last six NCAA Tournament games.
Xavier Castaneda was the high man for Akron (24-10) with 18 points and six rebounds. Enrique Freeman finished with a double-double, scoring 14 while collecting 10 rebounds as the Zips wasted a 49-42 lead with six minutes to play.
Story of the game
The start of the game proved to be a back-and-forth affair with neither team leading by more than three points through the first 5:21. A steal and a breakaway dunk by Freeman gave Akron the early advantage before the UCLA responded with a 5-0 run for an 8-5 lead.
Trailing 10-7, the Zips put together an 11-0 run over a 5:04 span, capped by a lay-up from Freeman to give the MAC champions an 18-10 advantage with 8:21 left in the first half.
The Bruins crafted a 12-4 run of their own to even the score at 22 with 2:29 remaining before halftime, but Akron took a 26-25 lead at halftime thanks to baskets by Mikal Dawson and Castenada.
It remained a back-and-forth game in the second half until back-to-back three-pointers by Castaneda and an old-fashioned three-point play by Greg Tribble contributed to a 9-0 run to put Akron ahead 47-39 advantage with 7:54 left to play.
A jump shot by Johnny Juzang cut the lead to 49-47 with 3:53 left. After Castaneda scored, Campbell drilled a triple to make it a one-point game with 2:51 remaining.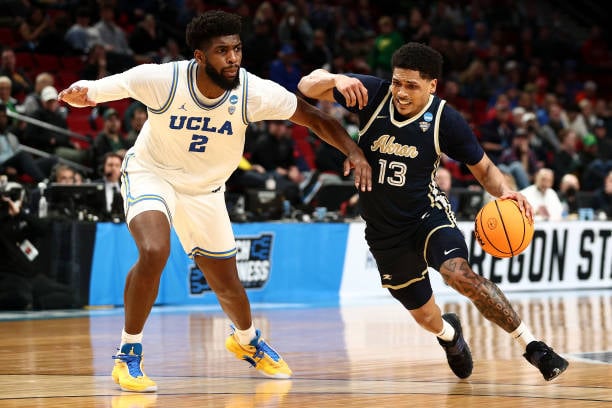 After an offensive foul by Akron, Campbell scored again to put UCLA ahead, 52-51, with 2:16 left. He followed with a deep three-pointer to give the Bruins a four-point cushion.

The Zips made it a 55-53 game on a layup by Garvin Clarke with 39 seconds left in the contest. After UCLA missed, Akron raced down the court with 10 seconds to play, but Ali Ali's shot in the paint was blocked by Cody Riley.

UCLA pushed its lead to 57-53 as Juzang knocked down two free throws with 4.3 seconds to play with that being the final score.