There are plenty of free agents heading into the 2016 NFL season. Let's take a look at the top free agents from the quarterback position prior to the 2016 season.
Brock Osweiler, Denver Broncos
Parallels will be drawn between Brock Osweiler's early career and Aaron Rodgers' situation in the wake of Brett Favre's retirement. There are, of course, major differences in their storylines. For one, Rodgers was under contract when Favre retired, and secondly, Osweiler is a better known commodity. Rodgers had only thrown 59 passes when Favre retired and Osweiler, having started seven games in 2015, has thrown 305.
The detriments to Osweiler's prospects in Denver are teammates Malik Jackson and Von Miller, which will draw big money in free agency. General Manager John Elway has remained non-committal on who he'd like to re-sign, but the clear priority will be Miller, who should be preserved from even entering the free market through the franchise tag. Considering the obstacles that confront an Osweiler/Denver reunion, re-signing him is likely an impasse that will have him go elsewhere.
The Cleveland Browns, Houston Texans, and Philadelphia Eagles are all teams with no viable starting quarterback under contract. Of the three teams, the Browns have the most money, but also are in position to draft whichever quarterback they want. The Eagles have their own signal caller to consider, and may end up going that route for the sake of continuity (and new head coach Doug Pederson has sincere interest in keeping him). That leaves the Texans, who are in the middle of the road when it comes to projected cap room, but are also currently out of range to secure their first choice of rookie prospects. A team like Houston with playoff aspirations may feel the need pay the piper when it comes to Osweiler.
New Team: Houston Texans
Kirk Cousins, Washington Redskins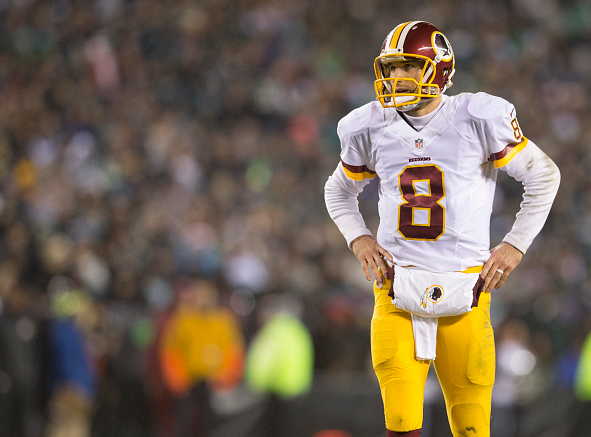 Few looked at Kirk Cousins before the year began as a player worthy of the title "franchise quarterback" let alone one worthy of a multi-year, multi-million dollar contract. Both will be concepts the Washington Redskins will have to contend with and likely ultimately submit to.
Looking back at Cousin's 2015 season and it's easy to not believe what he did. Passing for over 4,000 yards, 29 touchdowns, only 11 interceptions, and to the tune of a nearly 70% completion rate would be numbers worthy of a surname of Tom Brady or Rodgers. Perhaps the most startling thing about his numbers is that his late season performances, especially against divisional foes, proved essential to the team's ascension into the playoffs.
There are obviously contentions that could be brought up about Cousins' play being an anomaly, but the Redskins not re-signing him is perhaps a bigger risk that letting him walk. After the debacle that was the RGIII trade, the Redskins should be thanking their lucky stars that the quarterback they took in the 4th round of the same draft ended up panning out--even if he's not the next Joe Montana.
New Team: Same
Ryan Fitzpatrick, New York Jets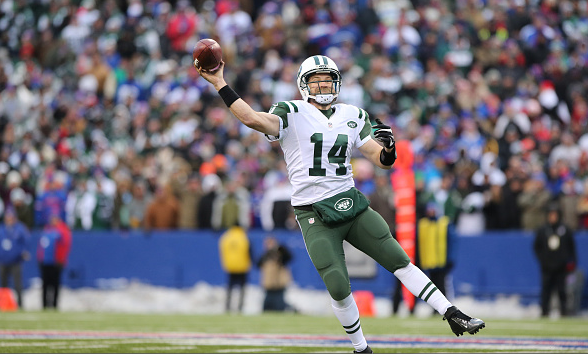 All it took was a rogue right hook to Geno Smith's eye to give Ryan Fitzpatrick another opportunity to NFL stardom. Fitzpatrick's success as a Jet shouldn't have come at a complete surprise considering he's been putting up respectable numbers with much lesser talent throughout his whole career. The big question for the Jets is whether or not they believe Fitzpatrick is a viable Super Bowl winning quarterback.
One would have to think that a hollowed out Peyton Manning being enough to win the big game would cast a favorable light on Fitzpatrick's chances of achieving the same goal. It doesn't hurt that he's surrounded by a cast of late career talents on offense, Like Brandon Marshall, D'Brickashaw Ferguson, and Nick Mangold who may of bought into Fitzpatrick's charm (and arm).
Although he's not quite the hot commodity of an Osweiler, Cousins, or even Sam Bradford, Fitzpatrick will likely be paid for keeping the Jets competitive for the next 2-3 years.
New Team: Same
Sam Bradford, Philadelphia Eagles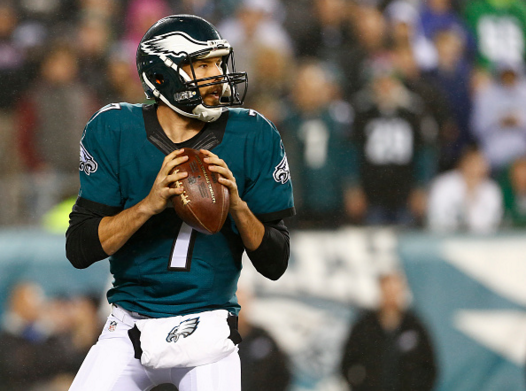 Although a bit more under-the-radar, the situation between Sam Bradford and the Eagles offers possibly more intrigue that Osweiler's. The regime that brought him to Philadelphia is no longer present and the new brass has paid virtually everyone but Sam Bradford so far this offseason.
Despite new head coach Doug Pederson's overtures in support of a Bradford return, it's prudent to remains skeptical regarding a future together. Bradford will likely want a long-term, high dollar deal that Eagles will want to talk him down from. Despite the team being in range for maybe their 3rd choice of quarterback in the draft, there's no guarantees come April.
The conservative move suggest the Eagles move forward with re-signing Bradford to a similar deal the Arizona Cardinals gave then ex-Raider, ex-Bengal, quarterback Carson Palmer. A deal of around 3 years and $50 million may keep all beaks wet in Philly.
New Team: Same
*Robert Griffin III, Washington Redskins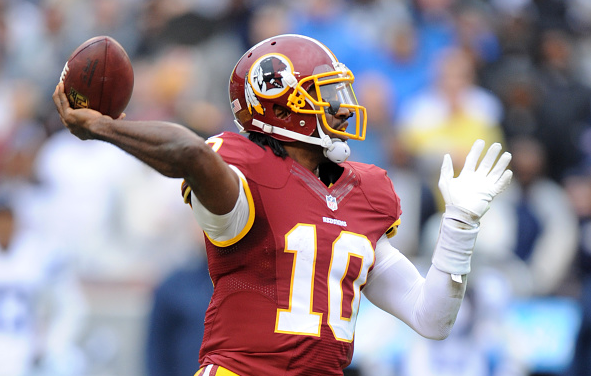 Here comes the bonus round of this article: the releasees. Robert Griffin III has had his bags packed since August and has probably spoken to potential future tenants, on the low. The enigmatic and embattled Griffin has similar appeal to a child star that found success too early and is now trying to revive his career by co-starring with a respected Hollywood staple.
While Alex Smith is no Harrison Ford, Kansas City's Andy Reid is something like Steven Spielberg in that he can make just about anything work within his vision. Reid took a similar chance with Michael Vick while he had Donovan McNabb and it worked as well as anyone could've predicted. Griffin would cherish the opportunity to work with one of the greats while having a realistic shot of starting a few games.
New Team: Kansas City Chiefs
*Colin Kaepernick, San Francisco 49ers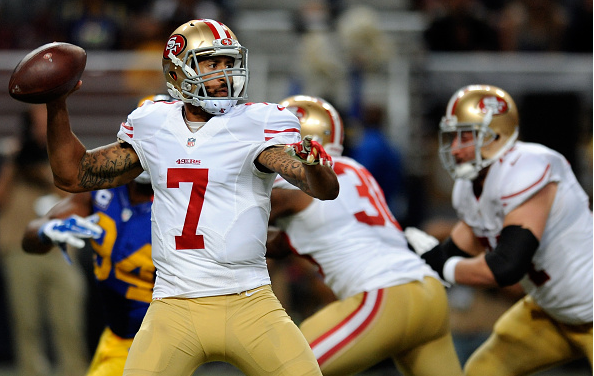 As is stated earlier in this article, the Broncos may go from all-time great to square one at the quarterback position. While some may view Colin Kaepernick of the last two seasons as not much higher than square one, he shares a lot of similarities to young John Elway.
The hyper-athletic Kaepernick's disillusionment with the current 49ers staff was likely a big part in his decline as a player. A team with a strong existing support structure, recent history of success, and relative continuity could do wonders for a player who was a play away from being immortalized as a Super Bowl champion.
New Team: Denver Broncos