 Last year, the Jaguars had a number of near misses that kept them with a record of 5-11, understating the progress they made as a team. They could simply not find a way to close out games. They missed multiple game winning field goals in Indianapolis and eventually lost by three, a muffed kickoff doomed them in a seven point loss at Tampa Bay, four turnovers sunk them at the Jets in a five point loss, they fell by six to the Chargers, three at the Titans and an interception in the end zone doomed them against Atlanta. Six of their 11 losses were by one possession. Also the games against Carolina and Houston were closer than their 11 point margins suggest. The Jags left four points on the board in the kicking game against the Panthers and three interceptions, including one in the end zone, turned the tide against the Texans.
Blake Bortles came into his own in 2015, tying for second in the NFL with 35 touchdowns. However, his decision making still needs some work after he led the league with 18 interceptions. Allen Robinson and Allen Hurns are a good duo of receivers and T.J. Yeldon was a solid running back before missing the last few games of the year with an injury. All that to say, this team is not as bad as their record would suggest.
Needs to Address
The first is pass rush. The last guy to record double digit sacks for the Jags was Bobby McCray in 2006 with ten. The good news is Dante Fowler, the #3 overall pick from last season, will be back after an Achilles injury kept him out all of 2015. He will fit the LEO role in Gus Bradley's defense, but he will need a complementary pass rusher on the other side. There are many free agents out there at defensive end, but the one that might draw the most attention is Bruce Irvin. He played for Bradley in Seattle when Bradley was the defensive coordinator. Of course, the issue is that Irvin is another small defensive end and might be best suited for the role Fowler is going to take. Another guy who might be drawn to the Jags is Mario Williams. Doug Marrone was the head coach in Buffalo before Rex Ryan took over and perhaps a familiar voice would help lure him to Jacksonville. If not, Olivier Vernon is tops among many good free agent defensive end. With the most money in the NFL to spend, there is no reason not to go big for a pass rusher this offseason.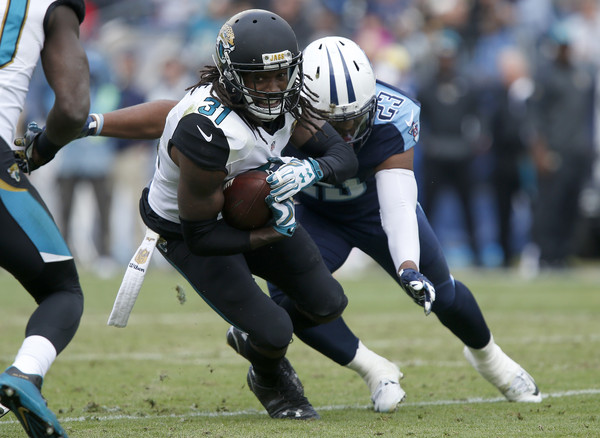 Second major need is in the secondary. Davon House played well last year but he is more suited to be a #2 corner than a #1. Some targets include the recently released Antonio Cromartie, Jeremy Lane of the Seahawks (would be familiar with Bradley), Janoris Jenkins of the Rams, and if he somehow does hit the market Josh Norman will get paid a ton of money by someone. The Jaguars certainly have deep pockets, but Norman is certainly expected to remain a Panther. Also there is a need at safety. Johnathan Cyprien has established himself at strong safety, but there needs to be some help at free safety. Eric Weddle is a veteran who is a possibility, but he might want to play for a team closer to contending at this stage of his career. Eric Berry is the top safety on the market but I bet he remains in Kansas City. Reggie Nelson, who was drafted by the Jaguars, is another option at safety. He and Cincinnati teammate George Iloka are both free agents and one of them could easily be gone.
Both of those needs need to be addressed to improve on a defense that allowed the second most points in the NFL with 28 per game.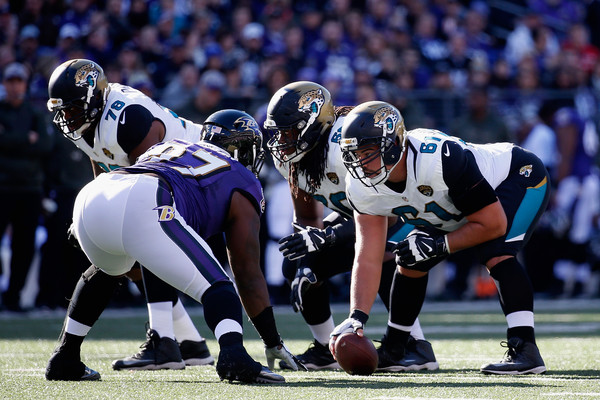 The third need to look at is the offensive line. Stefen Wisniewski was the center last year and while he played well he is a free agent and not likely to return. Brandon Linder will return from injury at right guard and A.J. Cann is likely to have a starting spot, either at guard or center. The Jags will go for either Cleveland center Alex Mack, whom they were interested in before the Browns matched an offer, or for Baltimore guard Keleche Osemele. Osemele could be a particularly interesting target because he can also play left tackle, and Luke Joeckel will be in a major prove-it year next year. The run game must be better to take some of the pressure off Bortles. Their 92 yards on the ground were 27th in the NFL.
Finally, the Jags could look for some depth at running back behind Yeldon. While they won't bring in a guy like Matt Forte or Doug Martin, perhaps Chris Johnson will be possible. Other options include James Starks, Ronnie Hillman, Robert Turbin and Matt Asiata. They all have all produced at some level and could be available and likely not cost a whole lot for a #2 back.
If these needs are addressed, it will be possible for the Jaguars to break an eight year postseason drought in 2016.
Jaguars Free Agents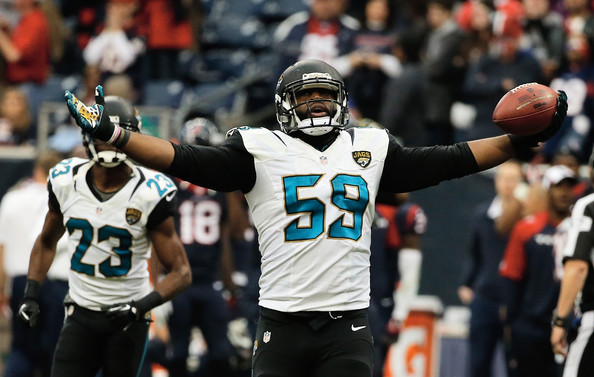 Here are all of the Jaguars that are entering free agency this off-season: Marcedes Lewis, Wisniewski, Andre Branch, Clay Harbor, Bryan Anger, Sam Young, Bernard Pierce, Arby Jones, Ryan Davis and Nic Jacobs. Of that group, very few will be back, but Davis appears the most likely to return.