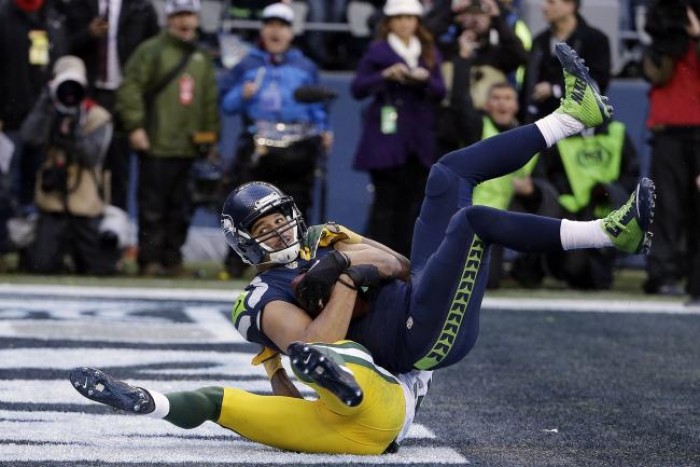 While the Seattle Seahawks didn't reach a third consecutive Super Bowl, the team made significant strides on offense. The fact that Thomas Rawls emerged as a worthy successor to Marshawn Lynch was significant - almost as significant as the evolution of the passing game. Russell Wilson developed into an elite passer, throwing for a franchise record 4,024 yards, 34 touchdowns and only eight interceptions. What's more, he completed a career best 68.1% of his passes.
One important part of Wilson's success was Jermaine Kearse. The wideout had a career year of his own, establishing new highs with 49 catches for 685 yards and five touchdowns. The wideout also continued to build his reputation as a top performer in playoff games. After catching go-ahead touchdowns in consecutive NFC Championship games, Kearse torched the generally solid Carolina Panthers secondary with 11 catches for 110 yards and two touchdowns.
Leaving Seattle
Despite a productive career in Seattle that started as an undrafted free agent, it seems that the impending free agent will leave his hometown club.
According to a tweet from ESPN's Adam Schefter, "Kearse reiterated Thursday that he does not plan to return to Seattle and is looking forward to finding a new home."
Whether the Seahawks should re-sign Kearse looked to be shaping up to be intriguing offseason storyline, but now it seems that the University of Washington product will depart. The wide receiver wasn't a lock to return given the depth Seattle has, but he's been a major part of the team's success over the past four years.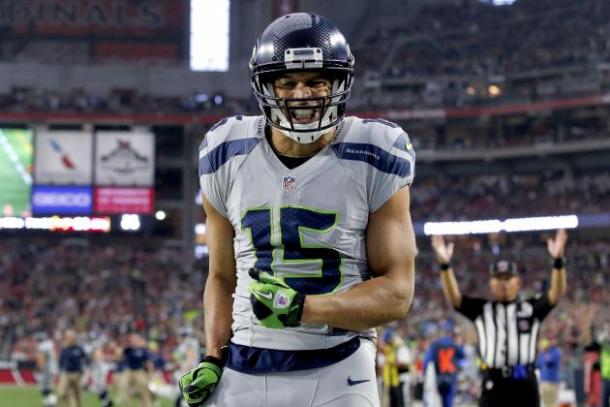 Likely Replacements
In terms of replacing Kearse, there isn't a player that is a like-for-like successor for the receiver on the roster. With the Washington native gone, promising youngsters Tyler Lockett and Paul Richardson will likely receive more targets. Lockett excelled as a rookie in 2015, while Richardson showed promise during his own first season in 2014 before missing most of last year due to injury. Besides the two, tight end Jimmy Graham is perhaps the most obvious candidate to garner more targets.
In addition to Lockett, Richardson and Graham, two candidates to replace Kearse are actually two of his former college teammates. Kevin Smith and Kasen Williams, who were both undrafted free agents as well, seem likely to move up the depth chart.
It's possible that Pete Carroll and the Seahawks could draft a receiver at some point to replace Kearse. However, it wouldn't be surprising if the team stood pat with a receiving corps that consists of Lockett, Richardson, Graham, Smith, Williams and backup tight end Luke Willson.
Moving Forward In Seattle
It isn't too surprising that Kearse likely isn't returning to the Seahawks. While he brought production to the team opposite Baldwin, he wasn't essential to Seattle in the way that his teammate is. What's more, the local product wouldn't have signed for cheap. The Seahawks have needs along the offensive line and potentially at linebacker and cornerback. In other words, they need all the cash they can get.