 Larry Fitzgerald was catching the ball behind his own offensive line and running into the end zone the last time that we saw the Green Bay Packers on the field, as their postseason run ended in the NFC Divisional Round against the Arizona Cardinals. While that is a memory that Packers fans everywhere are looking to forget, that certainly was a game to remember. There are several games on this year's schedule that are great, and meanwhile there are some games that Packers fans will be looking to forget as well. Let's take a sneak peak at the Packers 2016 NFL Schedule.
Low points
If having five preseason games wasn't bad enough, the Packers have to have a week four bye in 2016. Also they have to wait until week three of the season before they finally get their regular season home opener, when they host the Detroit Lions. Also, November is going to be a lonely month for the families of Packer players, as they will be on the road for three straight weeks. They host the Indianapolis Colts on November 6, then travel to face the Tennessee Titans, Washington Redskins, and Philadelphia Eagles all on the road before returning home to face the Houston Texans on December 4.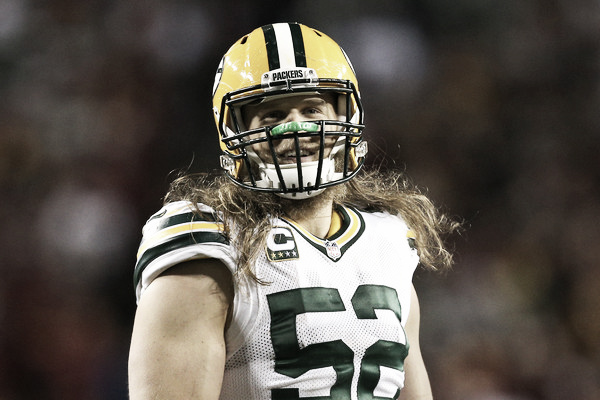 High points
Even though the Packers are on the road in week two, they are facing the Minnesota Vikings in their home opener. But this is not just any home opener, it is the stadium opener for the Vikings at US Bank Stadium. This means that the Packers could win the first NFL game in the Vikings new stadium, and they would love to spoil that for them.
Former Quarterbacks Coach for the Packers, Ben McAdoo will return back to his former team but will be on the visiting sideline as he is now the Head Coach for the New York Giants. Hopefully Sam Shields is able to be prepared for a fun showdown against Odell Beckham Jr., as I think that both players will probably get called for a few penalties.
If you have to face the Seattle Seahawks, you want to face them in your place instead of having to travel to Century Link Field to face them among the 12's. Yes, it's going to be a tough game as it always is between these two teams, when they face each other in week 14 at Lambeau Field.
Final thoughts
Either way, whether you focus on the high points or low points of the Packers 2016 NFL schedule, it is going to be good to have NFL football back on the field and on our TV screens in September. It is going to be great to see Jordy Nelson back after his 2015 hiatus due to his ACL injury. It is going to be good to see if Aaron Rodgers has to throw any more Hail Mary passes in 2016. It will be grand to see Clay Matthews do his predator sack dance after taking down a rival quarterback. It is the NFL season that we have come to know and love. We love the players and we love the teams. Sunday, September 11, when the Packers face the Jacksonville Jaguars, simply can not get here soon enough.