The Seattle Seahawks travel to the New England Patriots for week 10 of the NFL, in a rematch from the Superbowl two seasons ago.
Unforgettable moment
No matter how much the Seahawks, especially quarterback, Russell Wilson and head coach Pete Carroll, will want to forget what happened 21 months ago, they'll always be reminded, with Malcolm Butler's last-minute interception at the goal line, being arguably the greatest finish ever to a Superbowl.
Carroll has never shook off the criticism for not letting Wilson hand the ball off to then running back, Marshawn Lynch just a yard out from back-to-back world titles and becoming the 21st-century dynasty that this Sunday's opponent, the Patriots, are.
Brady and Pats still terrific?
Despite cornerback, Butler stealing the headlines with the last gasp pick, it was sure fire future hall of fame quarterback, Tom Brady who took the MVP that day in Arizona after a four touchdown display. Even with Brady missing the first four games of this season due to his actions on the run up to that title, you can't rule him out of the regular season MVP race in 2016.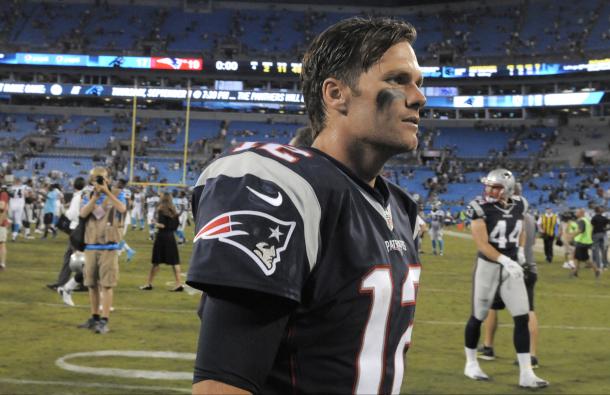 Bill Belichick's team were doing ok without Brady at 3-1, but they're 4-0 since his return and he's put up over 1300 yards, with 12 passing touchdowns and no interceptions since. Brady leads quarterbacks in passer ratings, with a total of 133.9 and a completion rate of 73%.
Something in common
Both teams coming into this Sunday primetime game, with their most recent game and victory coming against the Buffalo Bills. Seattle beat the Bills more recently as they held out for a 31-25 home win on Monday night football. Meanwhile, the Pats claimed a 41-25 road win over their AFC East rivals two weeks ago and come into this game out of their bye week.
Both teams first string tight ends were the real difference in their latest victories, with Jimmy Graham pulling off two one-handed catches and hurdling over a defender in Seattle to finish with eight catches for 103 yards and two touchdowns against the Bills. However, Rob Gronkowski took the more direct approach a week prior to finish with five catches for 108 yards and a touchdown against Rex Ryan's team.
Running game could be the difference
The obvious threat for Seattle to be wary of is New England's passing attack, with Brady at the helm along with a mix of speedy outside receivers and big physical tight ends up the middle. However, the difference on Sunday could well be the running game and how much LeGarrette Blount can bring to the table.
Blount took on a lot of the offensive burden in the first month of the season, with Brady out and he's had a great year overall so far, with over 600 yards and nine touchdowns to his name. Meanwhile, the Seahawks run game has been nonexistent this year, which of course is something that has been their strength under Pete Carroll.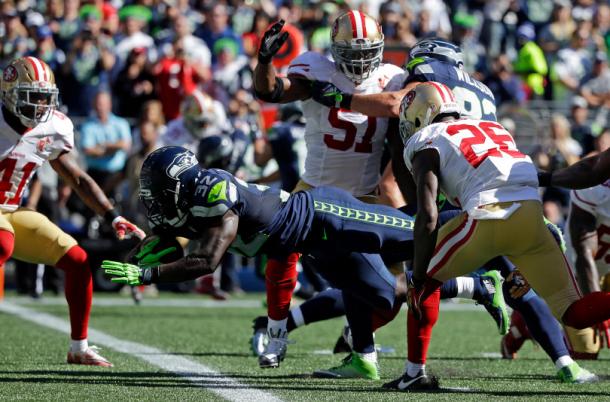 Seahawks starting running back, Christine Michael, hasn't had a terrible year with 447 yards and six touchdowns so far, but it's only good enough for the team as a whole to be the third-worst rushing attack in the league. Wilson's ankle worries haven't helped matters on the rushing front and his been the most pocket limited if you like since he came into the league.
Also, Brady has not had things all his own way against the 'Legion Of Boom' in the past, as he did throw two interceptions in that Superbowl and has been the victim of Richard Sherman's trash talking over the years.
Injury report
The injury report is short for New England, with just three players having limited practice in the week. Those were Martellus Bennett, Julian Edelman, and Alan Branch, but you'd expect them to play Sunday.
Michael Bennett will definitely not play Sunday for Seattle after being ruled out with a knee injury. Not having their best pass rusher could be a big factor for the visitors in this game.
Some good news is the return of safety, Kam Chancellor from a groin injury, with the LOB needing the return of one of it's founding members. Also halfback, Thomas Rawls might get some reps Sunday after his fibula issue.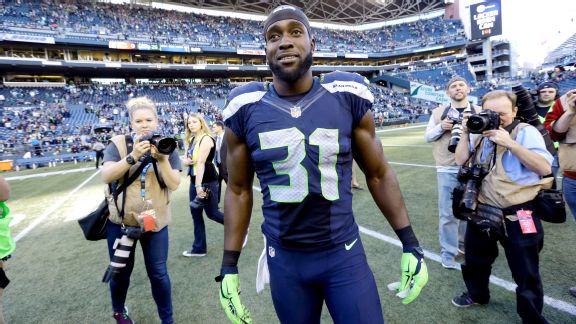 Stats
The Patriots lead the series history 9-8, but their 4-5 at home.
If New England wins on Sunday they'll guarantee at least a .500 record, it would be the 16th straight season they've managed it.
New England is 12-4 coming out of the bye week in the Brady/Belichick era.