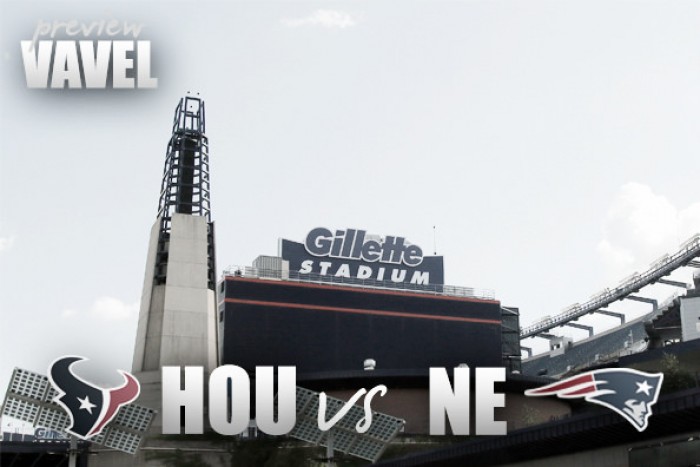 Nearly everybody is expecting the Houston Texans to get obliterated by the New England Patriots. Whether it is Facebook meme pages (these two are honestly hilarious: here and here), Las Vegas (they put out a 16-point line), ESPN and other sports stations, or just your friends, the expectations are the same: the Texans stand no chance. Now, cue in the way too optimistic Texans fan that will explain to you how they can actually pull off one of the biggest upsets in playoffs history; it will just require a miracle.
Patriots' injuries help Texans
Rob Gronkowski's injury helps the Texans a lot, but not as much as people may expect. The Gronk is Tom Brady's favorite target, but possibly the greatest quarterback ever doesn't need him to play well. He has proven time and time again that, even with an extremely limited receiving corps, he can still wreak havoc on even the best of defenses.
However, LeGarrette Blount's injury does help the Texans tremendously. He didn't participate in either Wednesday or Thursday's practice due to an illness and may or may not play in the game Saturday. Back in their regular season matchup in Week 3, Blount ran 24 times for 105 yards and two touchdowns, exposing a Texans' run defense that started the year off poorly. Even if Blount suits up against the Texans, the combination of him playing while sick and the mass improvement in the Texans run defense can take away part of the Patriots' offense.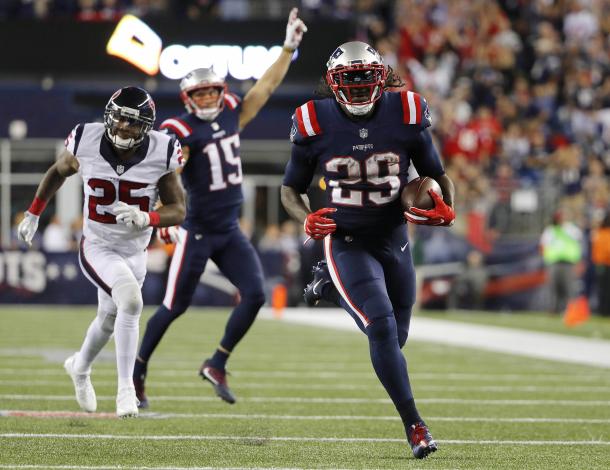 If he isn't able to play, Dion Lewis and James White will see the bulk of the carries. They are both solid players but nothing like the bulldozer Blount is, and stopping them will be even easier. Without their run game, Bill Belichick and the Patriots will have to rely on their passing.
Keys for the Texans
Rush Brady while keeping receivers covered
The way to beat Brady is to put pressure on him, but it will backfire if you can't keep his primary targets covered. That is why the secondary must make sure they lock up all options up, especially since linebacker Whitney Mercilus will probably blitz on most plays. The trio of Johnathan Joseph, Kareem Jackson, and A.J. Bouye did a great job of that last week, but that was a third-string, rookie quarterback.
This all depends on how Mercilus and Jadeveon Clowney play. They have proven to be two of the best players at their positions in the regular season. However, the true challenge will come against one of the best offensive lines in the league. They have to rush Brady in order to minimize the amounts of points the Patriots' offense will score because everybody knows that the Texans aren't going to score that many.
Osweiler needs one of best games of his career
Nearly everything has to go perfectly for Brock Osweiler. No overthrown balls, no passes in tight coverage, no ignoring DeAndre Hopkins. No defense can shut Brady out, so this offense will have to score some points. This doesn't mean getting to the red zone or close and then kicking a field goal because the offense couldn't finish the drive. They need touchdowns to win.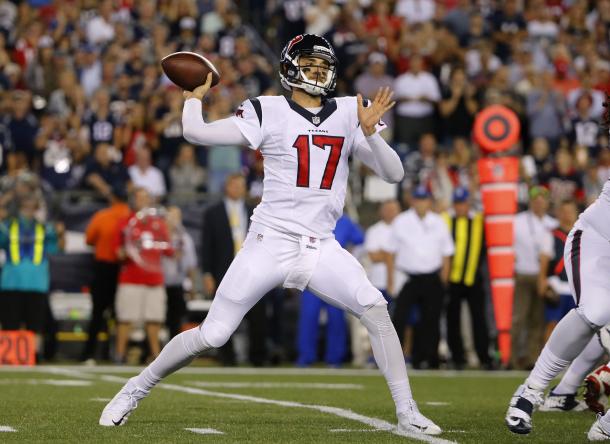 Osweiler needs to be more accurate in the red zone. When he attempts to throw fades to Hopkins, they tend to be thrown out of bounds so Hopkins doesn't even have a chance to make the catch. What seems to work best in the red zone is when he targets his tight ends, C.J. Fiedorowicz and Ryan Griffin. Hopkins does need more targets but that's when he has space to work with since he is great at getting yards after the catch. When they're getting close to the end zone, Osweiler should target those big players he loves to do so often except when it will work best.
In their regular season game, Osweiler went 24 for 41 for 196 yards and an interception. He likes going for short throws because it seems whenever he goes deep, he overthrows his intended target. But when that happens, the Texans are unable to finish drives. This honestly may counter-intuitive because Osweiler can barely complete easy throws, but he has to go for risks. Try getting long gains, maybe throw a couple of deep balls to Will Fuller V. If it's third and long, don't pass it to your checkdown and hope he runs to the first; throw it to somebody who's actually past the first down marker. If the Texans play like they normally do, they won't win, which is why they might as well play risky.
Normally, there'd be a "keys for the Patriots" section, but it's honestly quite simple. They just can't underestimate the Texans. With Belichick as their coach, the chances of that are close to none. They have to control Lamar Miller, but he isn't the type of running back who will break off for crazy runs. He will get solid yardage but not anything to lead a team. So all they need to do is cover on defense, taking away Osweiler's options and let Brady do his thing and they'll move on to the AFC Championship.
If you would like to check previews of other games, follow these links: