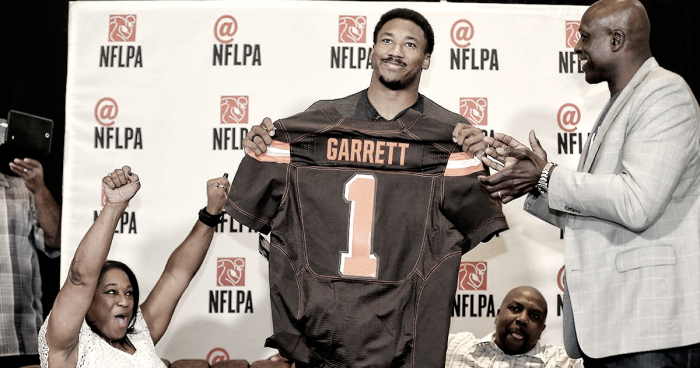 The National Football League Draft is always a big occasion and even though this particular year, there was a lot of uncertainties as to who teams would select, the 2017 NFL Draft still provided many surprises and an interesting selection as all but five teams, the New England Patriots, the Minnesota Vikings, the Los Angeles Rams, the Seattle Seahawks and the Green Bay Packers, made their first overall picks.
AFC North
Baltimore Ravens
The Ravens only picked up one player on Day One, University of Alabama's Marlon Humphrey. The corner back was the first Alabama player drafted when he went 16th overall to Baltimore and joins a very good Ravens' secondary that also includes free agency pick up Brandon Carr. Humphrey, should he play like he did in college, could be a starter for the Ravens by the time the regular season starts due to his explosiveness and ability to stay tight to his mark without drawing too many penalties to him. Overall, the corner is a great choice by the Ravens.
Cincinnati Bengals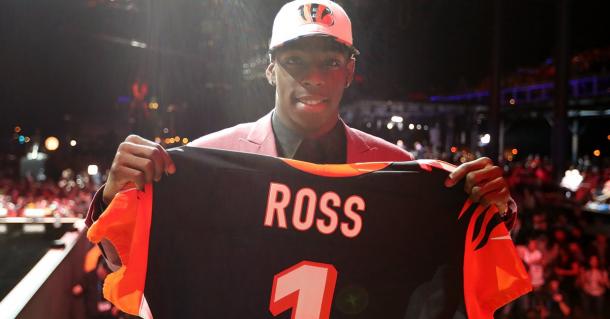 Cincinnati also had one pick in this round, choosing to go with former University of Washington wide receiver John Ross. Ross is expected to form a tandem with A.J. Green as the Bengals look to head into the playoffs and try to go deep this year with more help afforded to quarterback Andy Dalton. Ross' injury did not prevent the Bengals from selecting him 9th overall in the draft because his potential upside is so high. His quickness (top speed is 4.22 in the 40) makes him a great threat either in the slot or deep down the field. He will enhance the Bengals offense if he progresses at the speed that the front office expect him to and ensure that Dalton has another target to add to his arsenal.
Cleveland Browns
The Cleveland Browns had probably the most interesting first day out of all the teams in the first round. After selecting defensive lineman Myles Garrett first overall in the 2017 NFL Draft, the Browns then went on to trade with the Houston Texans and the Green Bay Packers so they could select safety Jabrill Peppers as 25th overall, and tight end David Njoku as the 29th overall pick. They may not have picked up a quarterback in the first round but what the Browns did get is some quality in the defense and a solid choice at the tight end position. They also have picks in the second round and next year that could aid the team as they look to remove themselves away from the tag of the underdogs in the AFC North.
Pittsburgh Steelers
Like their division rivals, the Pittsburgh Steelers made one selection on the first day of the draft and that was for defensive end T.J Watt. The Wisconsin linebacker fell down the order and perfectly into the lap of the Steelers, who will have been delighted to find him still on the board when their time came up on the clock. Watt is a steal at 30th overall and in a team like Pittsburgh which tends to produce great linebackers every year, there is nowhere to go but up for third Watt brother in the league. He may not have a lot of pace on the edge but he has a great engine which will ensure that he can go hard on every snap and he has a great reach which will make him extremely useful in the passing game. Watt is also great in run defense and will fit in well with the way the Steelers play their defense. Pittsburgh tends to select their defensive ends well and many predict that Watt will be seen as a great choice by the Steelers in a few years down the line.
AFC South
Houston Texans
For many years, the Texans had all the right pieces in the roster except at the quarterback position. After the failed (expensive) experiment with Brock Osweiler last year, Houston looked to rectify that immediately and selected Clemson quarterback Deshaun Watson at 12th overall. Watson was one of the highest ranked quarterbacks in the draft this year and his abilities made him a great choice for the teh Texans. His leadership and production helped him lead Clemson to a 35-31 over the previously undefeated Alabama in the 2016 National Championship game. Watson will have to adapt to playing in a pro offense and his weakness does come when reading defenses but all things considered, with the right development, Watson could be the solution at the quarterback position that Houston have been looking for.
Indianapolis Colts
The Colts went for versatility with their pick, and selected safety Malik Hooker at 15th overall. This was another solid pick by an AFC South team as the Colts needed an upgrade in the secondary and Hooker is exactly that. Hooker's instincts make him a great asset in the pass defense and will likely cause an impact for the Colts should he start. He does have his deficiencies in tackling and overall experience but when compared with the players currently on the roster for Indianapolis, Hooker can be the piece that they add who brings them productivity immediately.
Jacksonville Jaguars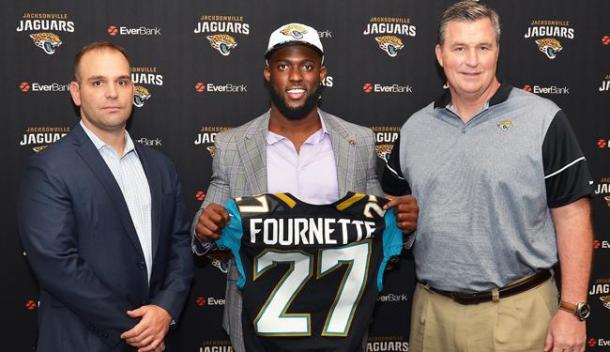 The Jaguars picked up the best running back in the draft this year. Leonard Fournette stole the show at Louisiana State University during his time there so it was no surprise to see him go at 4th overall. Jacksonville have a player who has surprising speed, a powerful run and can make the most of any gap he finds. The only negatives that you can find in Fournette could possibly be his vision behind the line and his inability to slip by defenders if tackled. Apart from that, the Jaguars have a great player in their ranks and one who could easily produce in a way that the Jaguars have not seen in a long time.
Tennessee Titans
Tennessee were the only team in the division to make multiple selections when they picked up wide receiver Corey Davis (5th overall) and corner Adoree' Jackson (18th overall). Davis is a great pick for the Titans, if he can stay healthy, and with a quarterback like Marcus Mariotta throwing to him, he could produce for the Titans especially in the red zone. Jackson comes out of USC having played at corner, on returns and on the offensive side of the ball, that's how much talent he has on show. He may not have the size that most people want from a corner but his speed and ability to read plays, could make him a starter from the very beginning for the Titans.
AFC East
Buffalo Bills
The Bills had a need in the secondary and they fulfilled that need by selecting Tre'Davious White 27th overall, after moving down due to a trade with the Kansas City Cheifs. The Bills do not have the services of Stephen Gilmore any more so White is expected to slot in straight away and replace Gilmore at corner. The only downside to White is his run defense. He may not have the physicality to play on run downs so that may be an issue but his man-to-man coverage in the pass game is exceptional and if he can bring that to the NFL, he will be a starter for some time in Buffalo.
Miami Dolphins
Another team that needed to address their defense and did so by selecting linebacker Charles Harris out of Missouri. His pass rush could need work but he is a solid choice for the Dolphins as they continue to put the pieces together to become a perennial playoff team. Harris has great technique with his feet and has enough agility to bypass offensive linemen when he's lined up in the pass rush. All in all, the Dolphins have a player that could make a difference for them in the future.
New York Jets
NFL Network's Mike Mayock stated that the Jets have the "worst roster in the NFL" during the broadcast and he may be right. They have a lot of needs all over the field but they made some headway there by selecting safety Jamal Adams at 6th overall. His leadership skills have all been noted and praised by teams who watched his tapes and in a team like the Jets, who seemed rudderless on the field last year, Adams is exactly the type of player they need to jump start their defense. Once he adapts to playing in the NFL, and if the Jets put good pieces around him, Adam will be worth the high pick in the future.
AFC West
Denver Broncos
The AFC West is one of the most competitive divisions in the league and it looks like this year will be no different. Denver needed some help on their offensive line and that was where they looked to first when they drafted offensive tackle Garrett Bolles as the 20th overall pick. Bolles was not considered the top choice in his position in the draft but the Broncos feel that his toughness will make up for his weaknesses. Bolles does not have enough experience that someone picked in the first round should have and his strength is not quite where it should be for a NFL lineman but those are things that can be addressed in pre season and as the regular season wears on. If they can find some veteran leadership to place around him, the former Utah player will be less exposed and thus, can play to his maximum potential and protect his quarterback.
Kansas City Chiefs
The Chiefs selected Patrick Mahomes as the 10th overall pick in a move that surprised many, including their own fans. Kansas City had spent most of the offseason reassuring fans and media alike that quarterback Alex Smith was their starter for the foreseeable future and someone they could envision winning a Super Bowl with. By picking up Mahomes, the Chiefs may have sent out a message that they feel Smith only has a few years left in him and they are already preparing for his departure. Mahomes is noted as a 'gunslinger' and his arm strength shows that as he can pass from pretty much any angle on the field. That ability has also made him susceptible to interceptions as he tends to make ill-advised throws down the field. If any coach can work with him and develop the right traits in him, it's head coach Andy Reid. Depending on how pre season goes, Mahomes could overtake Smith and shock everyone by becoming the starter this year.
Los Angeles Chargers
The Chargers have moved to Los Angeles and are looking to make a bid for the playoffs. What better way to do that than to add to quarterback Phillip Rivers' targets by selecting Mike Williams at seventh overall. The former Clemson wide receiver went at the right spot in the draft due to his natural ability and will only add to what the Chargers currently have in their offensive ranks. His route running will need work but his speed and receiving ability will make him a great target for Rivers and allow him to become a number one receiver on the team, should he sort his weaknesses out.
Oakland Raiders
With all of the off field issued surrounding corner Gareon Conley, many teams let the defensive back fall down to 24th overall, where he was selected by the Raiders. His talent is unquestionable whether it be in zone coverage or man-to-man but his run defense needs work. For this pick, it's simple. If his off field issues are resolved, he is a starter for the Raiders. If they continue and end up being detrimental to the organization as a whole, then the Oakland front office will have a lot to answer for.
NFC North
Chicago Bears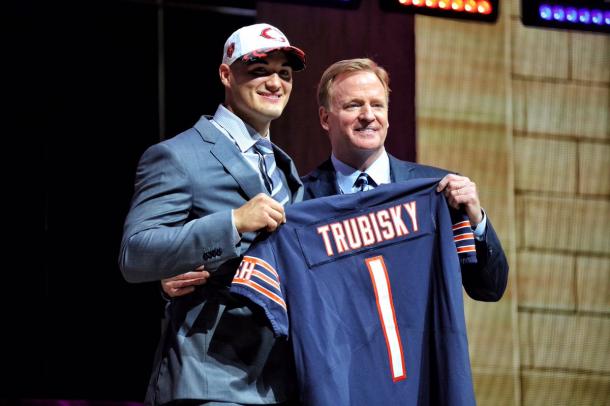 Chicago started the draft off with a bang when they moved up the table to pick quarterback Mitchell Trubisky at second overall. The thought behind this pick remains a mystery especially when you consider how much the Bears just paid to sign Mike Glennon onto their roster after releasing Jay Cutler. The Bears also have needs elsewhere on the field so this selection may leave their fans feeling disgruntled by their team's decision. The former North Carolina starter has all the right ingredients to be a great starter for Chicago straight away although he does have issues throwing from inside the pocket. Again, the only problem with his selection is the shadow cast by Glennon's contract. The coaching staff in Chicago will have to make an interesting choice by the time they open the regular season and no matter what choice they make, this will all seem like a waste by their fans either way.
Detroit Lions
Detroit selected former Florida State linebacker Jarrad Davis at 21st overall as they look to shore up their linebacker position. It was an easy choice to make for the Lions as Davis has the potential to be a great professional in the league if he can stay injury-free for the most part. He has great tackling ability and can navigate the gaps well to get to the quarterback. On the downside, his ability to read the right path towards the ball still needs work and because of that, he can get caught up in the trenches as he works against offensive linemen. The Lions will expect him to push for a starting position the pre season and will hope that he does so in short order.
NFC South
Atlanta Falcons
The Atlanta Falcons were on the cusp of making history last year and then proceeded to collapse in spectacular fashion in the second half to lose the Super Bowl to the Patriots. That cannot happen again and in order to stop that from happening again, the Falcons drafted defensive end Takkarist McKinley as the 26th overall pick. He is expected to start on the opposite edge of Vic Beasley and get to quarterbacks such as Tom Brady and in their own division, Drew Brees, Cam Newton and Jameis Winston, time and time again. The former UCLA lineman has all the right traits to be a starter immediately for the Falcons and his ability to get behind the line and to the quarterback is impressive. With teams below them looking for edge rushers as well, the Falcons had to act quickly and decided that McKinley was the player they needed.
Carolina Panthers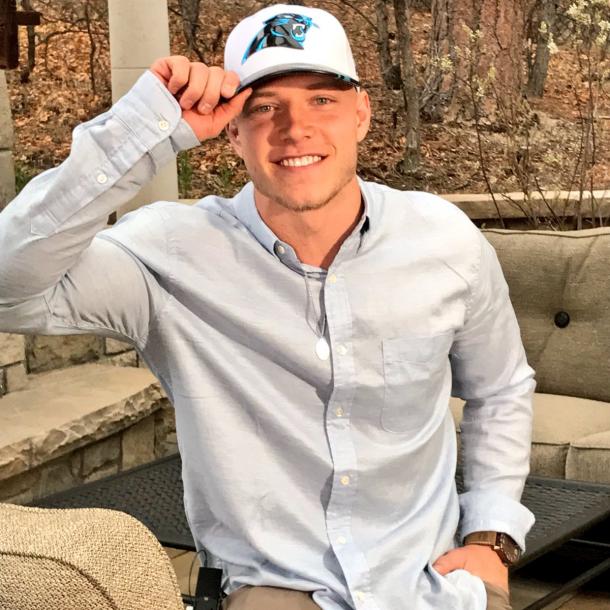 There was a lot of talk as to where Stanford running back Christian McCaffrey would go and the Panthers answered that question when they selected him as the eighth overall pick. This is an excellent pick by the Panthers and probably one of the best picks in the draft due to what McCaffrey brings to the table. He can run and he can catch passes, and with a team like Carolina that tends to play out of the shot gun using Newton's athletic ability, teams will now have to account for McCaffrey as well as Newton on every snap. That's not even touching on the number one wide receiver Kelvin Benjamin who is expected to have another big year for the Panthers. His size may be the only downside to McCaffrey but other running backs like Darren Sproles have used that size to their advantage in all aspects, even punt returns, and helped their teams to Super Bowl titles. McCaffrey has that in him and could be the extra push the Panthers need to win that elusive title.
New Orleans Saints
The Saints have another great offense in a division full of them, so they needed to look to their defense in this draft. They did so by drafting corner Marshon Lattimore at eleventh overall and then shored up their offensive line by selecting tackle Ryan Ramczyk as the 32nd overall pick. New Orleans had needs and they made the right selections to address those needs by picking up two players who were highly rated in their position coming into the draft. Lattimore is a true 'ball-hawk' in every sense of the word and has high expectation placed on him due to his play at Ohio State. He is inexperienced at the position but his natural ability shows that if coached right, he could become a great for the Saints. Ramczyk comes out of Wisconsin with some great scores especially when it comes to his athleticism and strength in both the passing and run game. If he stays healthy, expect him to line up as a starter when the Saints open their season this year.
Tampa Bay Buccaneers
By selecting 19th overall pick tight end O.J. Howard, the Bucs now have one of the most exciting offenses in the league. Howard has all the talent to be a powerhouse at that position if he has the right will and conviction in himself to do so. If he does, Winston will have another potential Pro-Bowl level target to go alongside Mike Evans, Deshawn Jackson and Cameron Brate. Tampa Bay were a few players short of a real playoff team and Howard could be that missing piece if all goes well for them in pre season. In a division that has hallmarked explosive offenses, the Buccaneers have certainly added their name into the mix for this season to be able to go toe-to-toe with their division rivals and the rest of the league.
NFC East
Dallas Cowboys
After a fantastic season that saw them finish with a 13-3 record that saw them win their division and the conference easily. Unfortunately for them, they were one-and-done in the playoffs which could be attributed to the inexperience of their star rookie quarterback and running back but also to their inability to get to pass rush consistently. By selecting Michigan's Taco Charlton at 28th overall, Dallas have looked to give themselves more potency on the edge with this defensive end. He may not be the highest rated defensive end in the draft but his motor and his arm length make him a great value pick for the Cowboys at that point in the draft. If he can find more consistency to his game on every snap, then Dallas have a very talented starter on their hands.
New York Giants
The Giants have quite a few loose ends to resolve during pre season but to the surprise of their fans, instead of aiming for their defense, the team from New York decided to add to the targets that quarterback Eli Manning has for this season. They selected tight end Evan Engram at 23rd overall who has been compared to tight Jordan Reed due to his playmaking ability. His size may be an issue going forward and thus will have the Giants looking to implement him in certain packages instead of almost every snap. It's an interesting choice by the Giants and will be intriguing to watch as to how they will deploy Engram going forward.
Philadelphia Eagles
The Eagles are another team in the NFL that are not far off from becoming a playoff team. One way of doing that was to give them more impact in defense and they looked to defensive end Derek Barnett to give them that push on the edge as the 14th overall pick. The former Tennesse Volts player has all the tools to become a good lineman despite his lack of arm length. He has great awareness to find the ball in all situations and can get to the runner, receiver or quarterback quickly if given the chance. It's a solid pick by Philadelphia and one that should excite their fan base.
Washington Redskins
The rumours continue to swirl around quarterback Kirk Cousins but the Washington are not entertaining any questions on that just yet, Instead, they set out to add power and talent in their defensive line so they selected Jonathan Allen as the 17th overall pick. The defensive end has a few concerns regarding his shoulder but other than that, he is a guaranteed starter in just about any team in the league due to his ability. Washington could score points almost at will last year but they were also giving points away with ease too. Allen is a step in the right direction to preventing that from happening again this year.
NFC West
Arizona Cardinals
As one of the two teams in their division to make a selection on the first day of the draft, the Cardinals did not waste their pick and decided to go for Haason Reddick as the 13th overall pick. The Temple linebacker stays in Arizona and was greeted with huge cheers across the state when he was announced by the Cardinals. Despite missing time during his last season due to injuries, Reddick was the one of the highest rated linebackers in the draft due to his productivity (three forced fumbles, 9.5 sacks and 21.5 tackles). With a need to go younger in that position, Arizona have found themselves a great player who, with the right development, will not only be a starter for them straight away but become a stalwart in their defense for years to come.
San Francisco 49ers
The 49ers made a splash with their third overall pick by selecting defensive end Solomon Thomas out of Stanford. There is not much to dislike about Thomas as he can play on every snap on pass or rush defense and make an impact one every play, given the chance. He also has great awareness at the line and will influence the way an offense plays if he can find the space that will allow him to get to the quarterback with his speed. The 49ers also picked up linebacker Reuben Foster at 31st overall as they looked to upgrade their defense. Foster is another solid choice by the Bay Area team and after playing in Alabama's defense, will be a fierce competitor on the field for them. His shoulder injury is a concern but should he completely rehabilitate that injury, he will be a great asset for San Francisco.