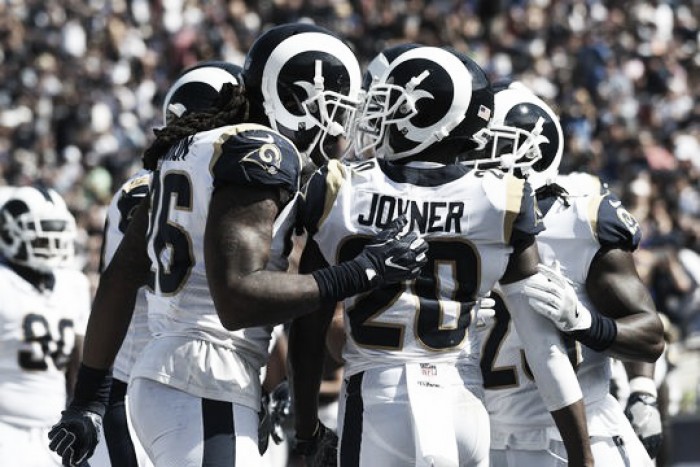 Sean McVay's start in Los Angeles could not have gotten off to a better start. Everything went right for the first year head coach. The defense hounded the Indianapolis Colts' offense all afternoon. Their offense fired on all cylinders. When all was said and done, the Rams walked away with an easy 46-9 win to start the season 1-0 for the second straight year in LA.
In his second season in the NFL, young quarterback Jared Goff looked sharper than he did at any point last season. Goff ended the game going 21/29 and throwing for over 309 yards, a career high.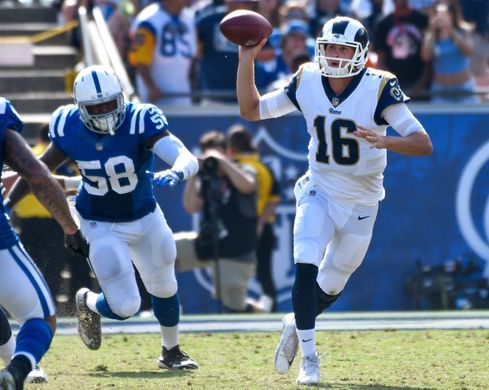 Rams defense shines in season opener
But it was the Rams defense who scored the first touchdown against Indianapolis on Sunday. Trumaine Johnson picked off Colts' backup quarterback Scott Tolzien and dashed home 39 yards down the sideline for the score.
The Rams first offensive touchdown occurred near the midway part of the second quarter. Goff started off the drive with an excellent throw to rookie wide receiver Cooper Kupp. He then hit another rookie for a big gain, finding Gerald Everett for a big 39 yard reception. That brought the Rams down to the six yard line. Two plays later, Todd Gurley's second effort gave the Rams a two touchdown lead following the extra point.
Following a field goal to start the half for Los Angeles, they notched their second pick six of the game. This time, Lamarcus Joyner undercut a route, made an athletic catch, and scampered into the end zone from 29 yards away.
The Colts finally got on the board four minutes into the final quarter. Jacoby Brissett picked apart the Rams' second string defense with a bit of ease. Two big plays helped guide this drive for Brissett and Indianapolis. Marlon Mack found a whole and darted up the field for 24 yards to get Indy close to midfield. Two plays later, the former New England Patriots quarterback flung a pass 50 yards into the hands of Donte Moncrief. Mack ended the drive with a two yard run for six points.
An eight play, four minutes and 50 second drive gave the Rams an eye opening 46 points on the day. Malcolm Brown relieved Gurley of his duties that drive and ran in from the three yard line.
Coming Up
Indianapolis' hope for next week is that Andrew Luck will return, because without him, their offense looked completely inept. They will take on the Arizona Cardinals at home next Sunday afternoon.
Meanwhile, the Rams are going to welcome in the Washington Redskins. They'll look to build on this dominate win at home next weekend.