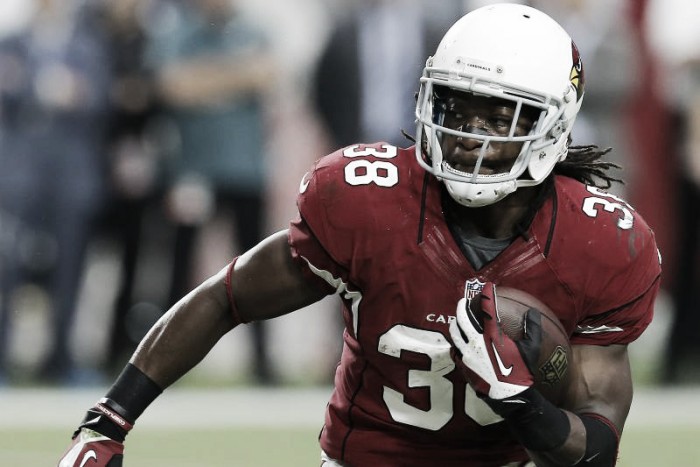 Time to get Andre Ellington back on my PPR fantasy team. Just kidding, but he was a solid receiving tailback this year with the Arizona Cardinals before they traded for Adrian Peterson right after Week 5. He has 33 receptions for 297 yards; that's a nice 9 yards per catch. He was especially impressive in weeks 3-5, when he had 23 receptions for 210 yards.
With D'Onta Foreman being sidelined the rest of the season due to a torn Achilles (can the Football gods please stop with the injuries?), the Houston Texans sought another tailback to compliment starter Lamar Miller. They cut quarterback Josh Johnson to make space for Ellington.
How Ellington will fit in
On the surface, this may seem like a weird move. The Texans have never really good at passing to their running backs until this season, with Miller so far getting 26 catches for 264 yards. Ellington will probably take over that role to help Miller focus on running.
Also, having two passing options at tailback will help Tom Savage a lot. Screen passes are relatively easy and the Texans need quality dumpoffs in order to minimize Savage's mistakes. If they're not going to sign the best quarterback available but still compete for a playoff spot (even at 4-6 they have a solid chance, especially if they beat the ​Baltimore Ravens this coming Monday), they must make it as easy for Savage as possible.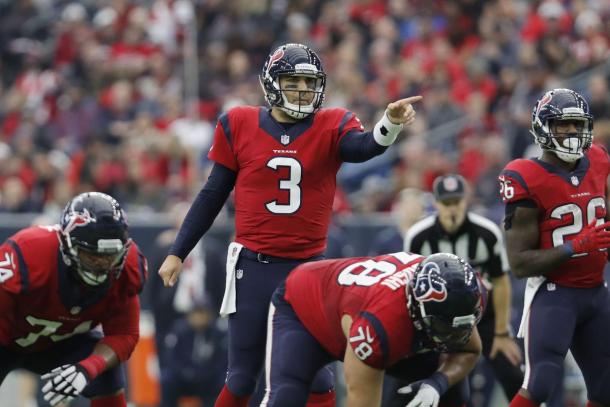 With the threat of a legit running back screen, opposing defensive lines will think twice before going all out to get to the quarterback. This will also help a subpar offensive line that has allowed 32 sacks so far, tied for fourth worst in the NFL.
All of this will hopefully bolster an offense that just had its first good game after Deshaun Watson's injury, scoring 31 against a subpar Cardinals' defense. The future is looking brighter for a Houston team that has had to deal with every kind of injury imaginable.
Finally, Ellington is reunited with his cousin Bruce Ellington and Clemson teammate DeAndre Hopkins. He is very close with his cousin and will have no trouble fitting in from the get go.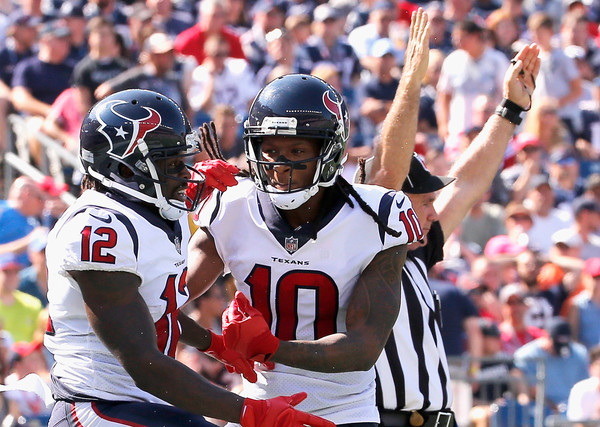 Competition between Ellington and Blue
This begs the question, who's going to be the second string, Ellington or Andre Blue? It is important to consider that both have had to deal with injuries throughout the season. However, head coach Bill O'Brien has said that he is confident Blue will be back for the Ravens game. The team is opting with Blue at least in the short run while Ellington gets used to the offense.
But give or take a couple of weeks, who will be the secondary option? The Texans will probably opt for a split in between the two behind Miller. The two tailbacks are very different in terms of play style, with Ellington a small and speedy receiving back and Blue a big bruiser. The latter will be put in the game to give Miller a break, while the former will go in to give defenses a different look.
In the end though, I envision Ellington getting more playing time. With him on the team, Miller can sit out more plays where the running back runs routes. That means he can run more, limiting Blue's role. The Texans will also have to take some risks in order to push for a playoff spot. Playing with a primary receiving back is the exact type of risk they should take.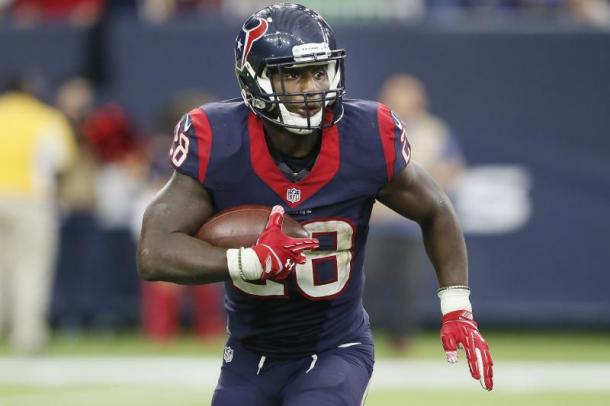 ​Does this mean another playoff berth?
Sadly, not necessarily. Ellington is a nice addition, but the only reason that the Texans are even in playoff competition is because of a relatively weak AFC. The final wild card spot is up for grabs, and the teams in contention would've already given up on the playoffs in prior years. It takes just one of these teams having a nice run to end the Texans' chances.
But if the top teams continue killing it and the rest remain below average, the Texans definitely have a chance. It is important to not raise expectations too high after beating the Cardinals; they are a pretty bad team and Houston still lost to the Indianapolis Colts a couple of weeks before. Their schedule isn't too bad, but they do have a game against the Jacksonville Jaguars and one versus the Pittsburgh Steelers.
Taking those two as automatic losses, the best the team can do is 8-8. And that is assuming they beat the Ravens in a primetime game (they suck in primetime), upset a solid Tennessee Titans team, and beat the Colts in Indianapolis (they suck in Indianapolis). The last game is against the San Francisco 49ers, I hope I can count that as a guaranteed win.
Anyways, their odds to make the playoffs are still slim, even if Ellington plays well. Savage needs to minimize his mistakes and absolutely no more injuries can happen. The defense also has to make sure that they don't let Joe Flacco, Marcus Mariota, and Jacoby Brissett look like Aaron Rodgers. With their porous pass defense, they just might. Still, adding Ellington is a start.