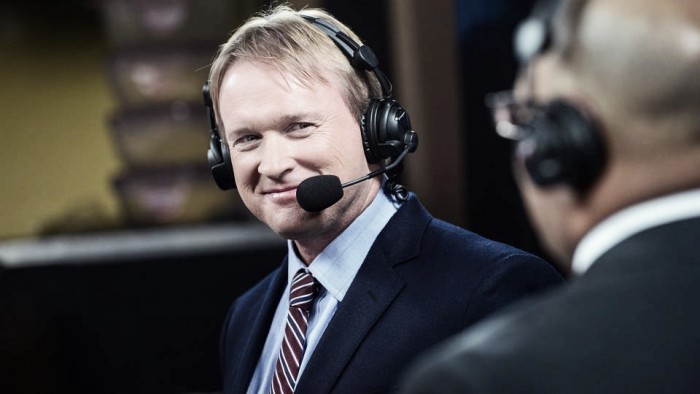 The speculation is over. Jon Gruden rejoins the coaching ranks after being officially announced as the Oakland Raiders' new head coach. Gruden replaces Jack Del Rio who was given his marching orders when the regular season ended and will be coming back to the job he left in 2001 to try and lead the team to further glory, in Oakland and/or in Las Vegas in the near future.
Many teams were seemingly after Gruden before the Raiders made it official
After spending the last eight years with ESPN as a commentator, analyst, and quarterback scout, Gruden made it known that he was looking to rejoin the National Football League in a coaching capacity again. This led to speculation on which team he would end up with and tonight, the Raiders confirmed that they had gotten their man. Gruden had just finished commentating on the AFC Wild Card game between Tennessee Titans and the Kansas City Chiefs when the news broke although it was well-known that he would be leaving his role on ESPN to go coach after that game.
Gruden, who is set to be announced by Oakland at 3:00 pm ET on January 9th, 2018, as reported by NFL Network's Ian Rapoport to be getting a 10-year contract worth $100 million. Teams in the league do not release financial information but if true, that would make Gruden one of the richest NFL coaches currently plying their trade. Rapport also stated that Greg Olson, Paul Guenther and Rich Bisaccia will be the offensive, defensive and special teams coordinators respectively on four-year contracts.
Gruden's career comes full circle
As previously noted, Gruden was the head coach of the Oakland Raiders from 1998 to 2001. Gruden posted consecutive 8-8 seasons with the Raiders before topping the AFC West in 2000 with a 12-4 record. They would make the playoffs but lose in the AFC Championship to eventual Super Bowl winners, the Baltimore Ravens. In his final season, the Raiders went back to the postseason with a 10-6 record but problems arose between Gruden and then Raiders' owner Al Davis. Those problems would cause Gruden to leave the post during the offseason and make his way to Tampa Bay.
With the Tampa Bay Buccaneers, Jon Gruden became a Super Bowl champion in his first season, using a retooled offense to complement an impressive defense that his predecessor, Tony Dungy, had put together to beat his former team in Super Bowl XXXVII. Injuries plagued the 'Bucs' the following season and after that, Gruden could not quite seem to get the team to the levels they had achieved in his first season there. Between 2001 and 2008, Gruden would achieve a 57-55 record with Tampa Bay, making the postseason three times. By the team 2009 rolled in, Gruden was fired by Tampa Bay due to a poor record that season. He would eventually end up at ESPN on various platforms within the organization until today.