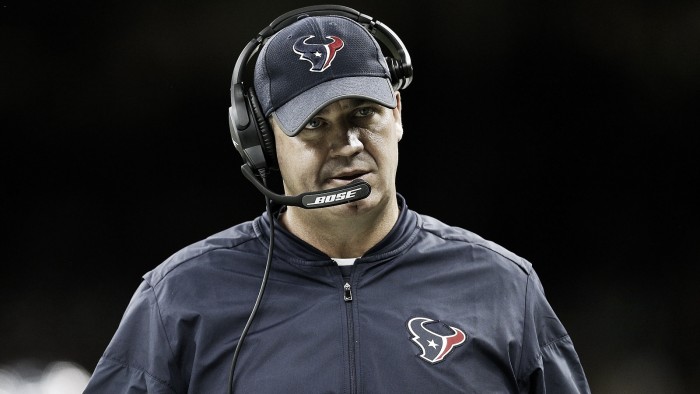 Update (Jan 13, 2018 8:15PM):
Both head coach Bill O'Brien and general manager Brian Gaine have been hired on five year deals.
Original story:
Anyone expecting the Houston Texans to make a flashy move for their general manager position like the Oakland Raiders did when they hired Jon Gruden (I know he's the head coach, I was just comparing the riskiness aspect) will be thoroughly disappointed. Instead, it looks like they're opting to go with the Buffalo Bills Vice President of Player Personnel Gaine. He held the same position in Houston from 2014-2016.
Seeing a familiar face returning has disappointed many Texans fans. When Smith left, most wanted to see a complete overhaul in management, attributing the franchise's lackluster success to the higher ups rather than the players. A new mind manning the ship could be just the change that the team needed in their eyes.
However, the search committee, which was comprised of owner Bob McNair, his son and vice chairman Cal McNair, and Head Coach O'Brien among others, thought otherwise. Gaine's interview on Tuesday really impressed the group and they felt immediately that they found their man.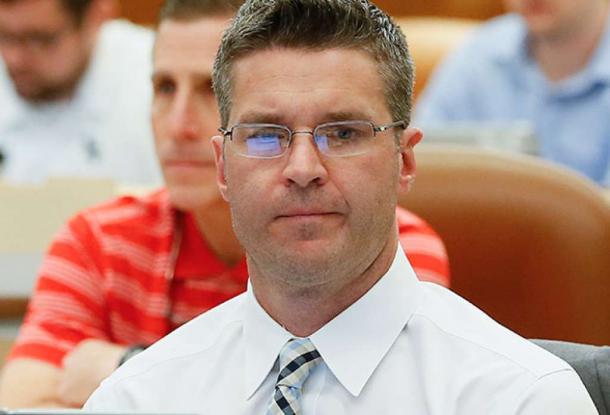 Other possibilities
The Texans had interviewed two candidates before Gaine: Jimmy Raye III (the team's vice president of football operations/assistant general manager) and Brian Gutenkunst (the Green Bay Packers' director of player personnel). The latter accepted the Packers' opening at general manager.
The team was also interested in the Philadelphia Eagles vice president of player personnel Joe Douglas, the New England Patriots director of player personnel Nick Caserio, and their director of college scouting Monti Ossenfort (go figure, two Pats candidates). However, their respective teams forbade the Texans from meeting with their staff. Teams that aren't eliminated from playoff contention are allowed to do that.
Is Gaine the right man for the job? It's hard to tell, but it's looking like a good move. In his lone year with the Bills, he was able to (not singlehandedly, but still) lead the team to their first playoff game in 17 years. He also has experience with several teams around the league, including the Texans. He has worked with O'Brien and can foster a good relationship with him, something that was lacking in the latter years of the BOB-Smith pairing. He may not be new or flashy, but with an exciting team (barring an insane amount of injuries), safe may be just what the Texans need.
Bill O'Brien may stay for longer
In other Texans news, it looks like the team is trying to keep O'Brien for the long haul. He went 9-7 each of his first three years coaching Houston, before going 4-12 this past season. He is 1-2 in the postseason, winning his lone playoff game last year.
This may come as a surprise as many suspected him to be on the hot seat before Smith stepped down. He is, as of now, on the last year of his contract. However, that won't last long if reports about the Texans' intentions are true.
Public opinion about BOB is very split. He came in as a supposed quarterback guru, but got at best average performances from his first three primary QBs: Ryan Fitzpatrick, Brian Hoyer, and the notorious Brock Osweiler. Despite this, after Tom Savage's benching, he completely changed the team's gameplan and strategies to fit Deshaun Watson's playstyle, which worked wonders. His previous quarterbacks may have just been awful, so more needs to be seen to determine whether he is that great of a QB mind.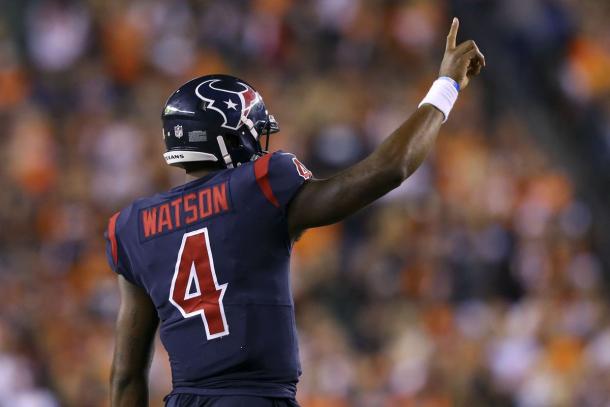 However, his primary criticism is his late-game signal calling, with reason. He wasted two amazing games by Watson against both the Seattle Seahawks and Pats with horrible clock management. And these two examples are only the most prevalent in recent memory; there are tons more. He has owned up to the mistakes, but what does apologizing help if it keeps happening?
It's surprising that the Texans aren't giving him one more year to prove himself. Despite some miscues, you can't blame the guy for the team's horrible season. They lost basically all of their best players to injury or PED suspension. Combine that with McNair's unwillingness to make a risky move that would've at least kept the team in playoff contention, and you've got a situation that was bound to fail.
That's why it makes sense to test O'Brien next season. Make sure that he can replicate the magic that was Watson's rookie year once again. Make sure that he can avoid making the same late-game mistakes that could be the difference between a postseason run and a first-round exit. Make sure that he is a good enough coach to lead a team to a better than 9-7 record. Because in the ends, teams are competing for Super Bowls, not borderline winning records.
Management must be extremely confident BOB is the right head coach for the team. Many called for his firing, which is an excessively negative reaction to a disappointing season that he couldn't really control. Still, he hasn't done enough to prove that he is the man for the job. Here's to hoping that he works on his late-game decisions and that he can continue to mold Watson into a franchise quarterback.
Click here to stay up to date with all the staff moves around the NFL.