 Kirk Cousins has been the topic of very many discussions the past couple of weeks, with people around the football world wondering where he was going to sign, and how much would the 29-year-old quarterback sign for. Both of those questions have reportedly been answered, Adam Schefter of ESPN said that Cousins will be signing a 3-year deal worth $84-million, all of it being guaranteed. This is the first time in the history of the NFL that a player has gotten a contract with a fully guaranteed payday.
Cousins is the richest of the rich
While the numbers of his contract are not as staggering and eye-popping as someone like a Jimmy Garoppolo, who recently signed a 5-year deal worth up to $137.5-million with the  San Francisco 49ers earlier this year, the deal will make Cousins the highest paid quarterback annually in the NFL with an average of $28-million a year, followed by Garoppolo at $27.5 million. Here is the catch though, while on paper Garoppolo can make up to $27.5 million a year, his contract is heavily incentive-based, and only $74-million guaranteed over 5 years as opposed to Cousins who will be getting the full $28-million every year.
NFL players and the NFLPA have been fighting for years to get fully guaranteed contracts like those of the MLB and NBA, but the owners and league always said that it wouldn't be a possibility because of the high-level risks of injuries in football and the owners didn't want to be stuck paying someone $100-million guaranteed with no certainty the player would even play half a season.
Recently, talks among some of the NFL's most outspoken players have been whispered to be talking about a possible strike when negotiating the next CBA as they will be fighting to get fully guaranteed contracts. Well, Cousins and the Minnesota Vikings have now opened Pandora's box, because there can now be no more excuses on why NFL players cannot get fully guaranteed contracts, especially since the league profits more than the MLB and the NBA.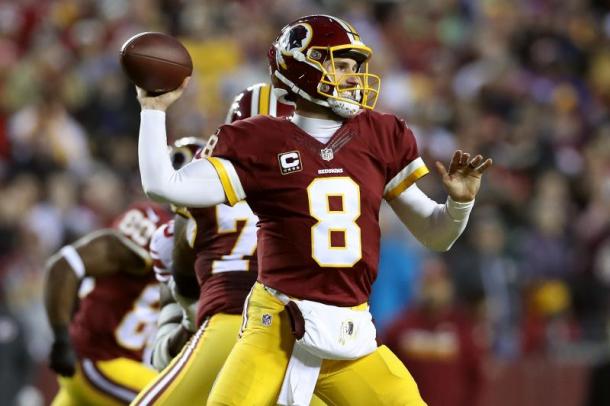 Cousins is good, but not great
As for how this helps the Vikings, this is a huge upgrade at the quarterback position. Cousins is no Aaron Rodgers or Tom Brady, but he is an elite level quarterback who has had 3 straight 4,000 yard passing seasons, and set the Washington Redskins franchise record in consecutive years in 2015 and again in 2016.
Minnesota has a fierce defense, with a front seven that includes Sheriff Floyd, Anthony Barr, and Everson Griffin, Minnesota can absolutely wreak havoc up front and in the middle of the field, and led by arguably the best corner in the game in Xavier Rhodes, and top-level safety Harrison Smith over the top. With a mix of young and veteran talent on this defense, they have the roster, and the coaching to be a top-level defense yet again in this upcoming season.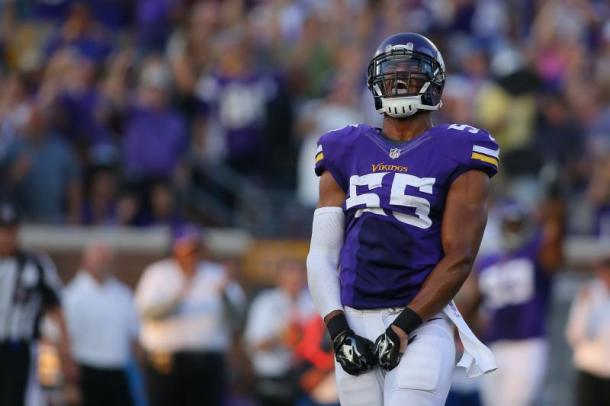 Minnesota's offense was lead last year by a very good rushing attack, in which they were second in the NFL in rushing attempts, and totaled 1,975 rushing yards from scrimmage this past season, while missing rookie Dalvin Cook for almost the whole season with a torn ACL. While the Vikings had a very good rushing offense, they were a middle of the pack passing offense, with the 21st most passing attempts this season and only 3,753 passing yards from scrimmage.
Cousins will surely change that and help balance out the offense, as he alone threw for more yards than the whole Vikings offense last season. He will now be paired again with an electric receiver in Stephon Diggs, who can get down past defenders on long routes, and can also help you in the intermediate pass game in which Kirk was very successful in Washington with Jordan Reed and Vernon Davis at tight end.
Cousins is a significant upgrade at the quarterback position, he is a player who has proven he can consistently throw for over 4,000 yards and 20 touchdowns, even with lower-level to mediocre-talent around him.
While in Washington he was faced with a lot of tough mental challenges, he set a franchise record in 2015 which he believed would be good enough for the Redskins to sign him long term. He was wrong and quickly learned how horrible the Washington front office really is. He played under a one year $19-million franchise tag, under that tag in the 2016 season he precedes to break his own franchise record by throwing for nearly 5,000 yards. Yet again, he and Washington cant agree and he agrees to play under the tag again worth $24-million this time around.
Cousins had bet on himself twice trying to prove to Washington he was worthy of a long time deal, but Washington would never commit, and in doing that,  they also let his two best receivers go, a free agency in which Washington made history for all the wrong reasons as they were the first team to lose not one but two 1,000 yard receivers in Desean Jackson and Pierre Garcon.
Cousins responded again, by throwing for 4,000 yards for a third consecutive season, and upping his touchdowns from 25 in 2016 to 27 in 2017, while having the disadvantage of Jordan Reed being injured most the season, losing the two best receivers on the team, and having an offensive line that at one point in the season was down four of its five starting lineman, in a game in which Cousins lead Washington to Seattle and got a road victory against the best home-field advantage in all of football.
Cousins had a very solid year in 2017, throwing for 4,093 yards, 27 touchdowns to 13 interceptions, while completing 64 percent of his passes. While Washington did only finish with a record of 7-9, that was not because of his play, it was because the team was decimated with injuries. Star corner Josh Norman missed time with a rib injury, newly acquired safety, and captain of the defense D.J. Swearinger missed time throughout the season battling different injuries. Washington's offensive line seemed to be injured all season long, with key injuries to All-Pro left tackle Trent Williams, and Pro Bowl right guard Brandon Scherff.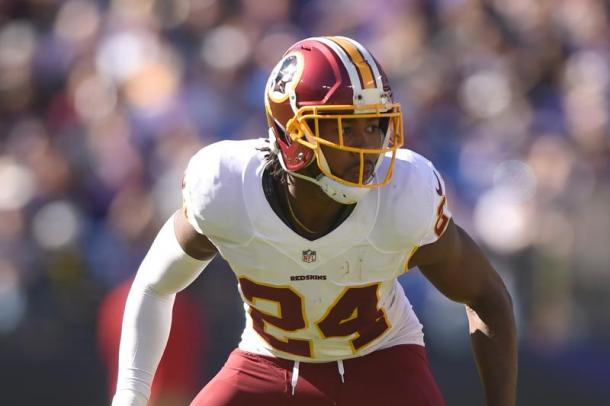 Minnesota had to shell out a very large amount of money to sign Cousins, but it is easy to see why they would make this move. Minnesota is one of the very few teams in the league who is an elite quarterback away from being a serious super bowl contender. With a defense who has all of their big stars returning for the 2018 season, with the same offense as last year, with Dalvin Cook coming back, Minnesota is now on the national map and should be one of the favorites to knock off the defending champion Philadelphia Eagles for the NFC crown.
Cousins provides exactly what Minnesota felt it needed to get over the NFC championship game hump, and they are hoping it pays off because the already tough NFC got even tougher this year. With Eagles' Carson Wentz returning to the super bowl champs, Drew Brees and the Saints on a revenge mission to prove that their playoff loss to Minnesota in the divisional round was a fluke, and the Los Angeles Rams who got two pro bowl corners this offseason in Marcus Peters and Aqib Talib. Minnesota and Cousins will have a tough battle, but they have 84-million reasons why they believe Kirk Cousins can get them over the hump.
Cousins went to where he would fit best
Cousins could have gone to the New York Jets and named his price, in which it is believed they would have been willing to pay him a 3-year deal worth $100-million in guaranteed dollars. However, he said this decision was not all about the money, and that he knew he would get huge money anywhere he went and become the highest paid player, his other focus was winning. He has already netted almost $50-million in two years under the franchise tag in Washington, now with $84 million guaranteed, Cousins has basically found the loophole, and got $127-million in guaranteed money over the total of five years. Betting on himself and believing he was a top-notch quarterback has paid off hugely for the former fourth-round pick.
Kirk Cousins has taken home over $46.6 million im career earnings. #Vikings fully-guaranteed deal can push him to over $130 million total. He'll hit free agency again at 32. Very, very conceivable Kirk Cousins earns over $250 million in his career. So, yeah. #NFL agents.

— Charles Robinson (@CharlesRobinson) March 13, 2018
With Cousins being the first player in NFL history to get a fully guaranteed contract, he like all free agents, has now set the market for what it will cost a team to get a franchise-caliber quarterback. Cousins, a former fourth-round draft pick, has now changed the NFL free agency landscape forever, and no matter what he does on the field, he will be a legend and an icon to upcoming free agents and future football players.