 The dogs days of NFL free agency continued Monday, with the Chicago Bears announcing they have reached a one-year deal with tight end Zach Miller.
Miller is continuing to rehab a gruesome knee injury suffered last season.
Bears will pay TE Zach Miller $458,000 if he can't play, $790,000 if he can, under new one-year deal https://t.co/S6UCnYgmcN

— ProFootballTalk (@ProFootballTalk) June 4, 2018
The signing of Miller is a sign of respect the Bears have for the 33-year-old tight end. Miller is highly doubtful to play in 2018. With the classy move, the organization with pay Miller $458,000 whether he plays or not, and $790,000 if he miraculously hits the field this season.
Miller suffered a horrific dislocated knee in late October and underwent an urgent vascular surgeryto repair a torn artery. He endured nine surgeriesbefore January.
The video below shows the injury with Miller going over the recovery process. Viewer discretion is advised.
Miller hopes to continue playing football following the devastating injury. Thanks to the one-year deal, he'll keep that hope alive in Chicago. Though he has a steep hill to climb.
Options at tight end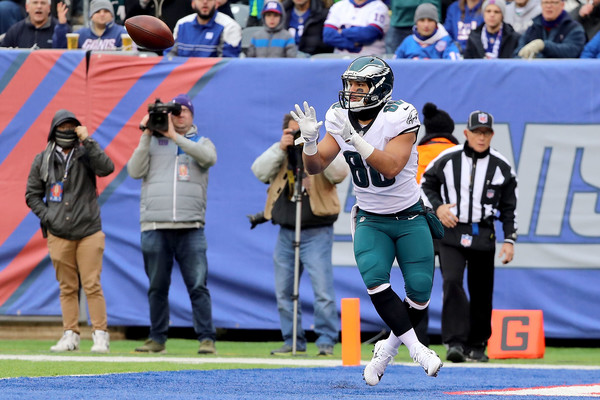 Even with Miller on the depth chart, the Bears have some solid options at the tight end position.
Trey Burton signed a four-year, $32 million contract with the Bears during the offseason. Burton is famous for throwing the epic touch downs pass to ​Nick Foles before the end of the first half against the Patriots in Super Bowl 52.
It was tough for Burton to find any footing during his time with the Philadelphia Eagles. Burton played behind fellow tight ends Brent Celek and Zach Ertz. Burton still recorded 63 catches for 629 yards and six touchdowns. This will be his first opportunity to play as a full-time starter.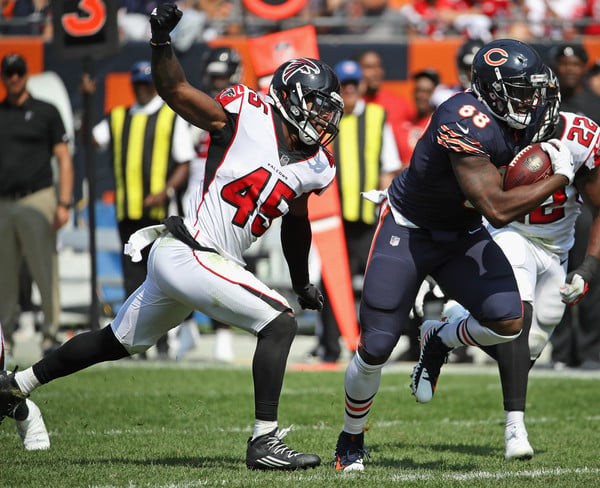 Dion Sims is entering his second season with the Bears. Sims caught 15 passes for 180 yards and one touchdown pass in 2017.
It is important that Sims and sophomore quarterback Mitchell Trubisky develop some kind of chemistry going into the season.
If he doesn't, Adam Shaheen or Daniel Brown could see more reps.