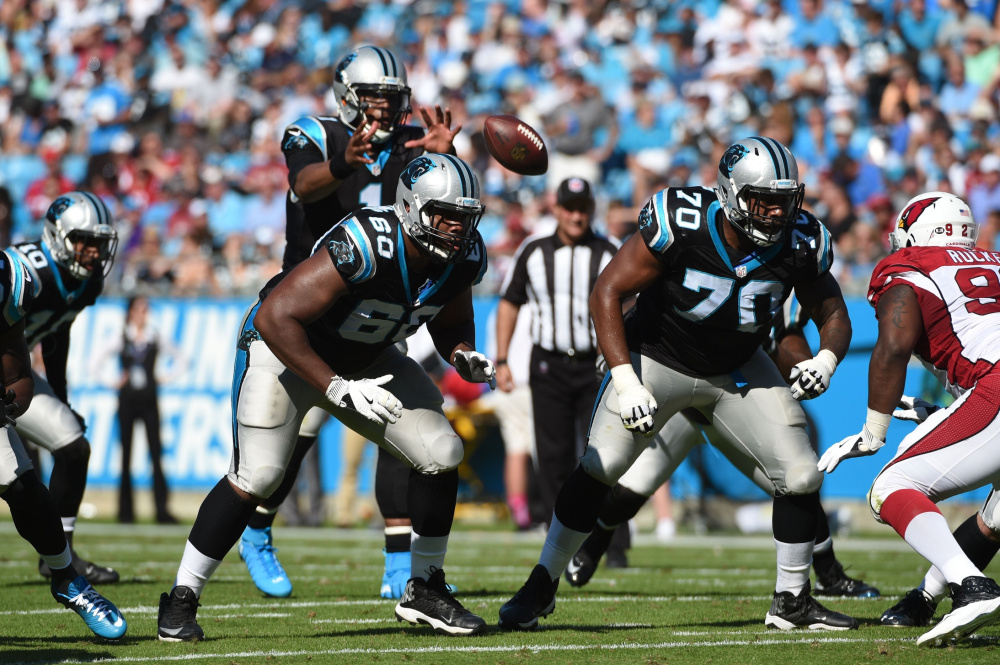 It has been five years since Steve Keim was named general manager of the Arizona Cardinals.
One of his promises from his inception was to make the Cardinals' offensive line the best it could possibly be. Jared Veldheer and Mike Iupati were two "Keim time" signings that worked out for the better.
However, guys like D.J. Humphries, Earl Watford, Jonathan Cooper and Cole Toner haven't panned out for the Cardinals and the offensive line is still a weakness for the team. David Johnson and Larry Fitzgerald are two players who performances have suffered due to plays not developing because of poor offensive line play. The offensive line has been so bad, Pro Football Focus currently ranks the Cardinals as the worst o-line in the league.
If the Cardinals want Josh Rosen to be successful and lead the team for the next 10 years or so, they have to find lineman that can protect him. With that being said, here are players that can revamp the Cardinals offensive line for next season.
Daryl Williams |Right Tackle|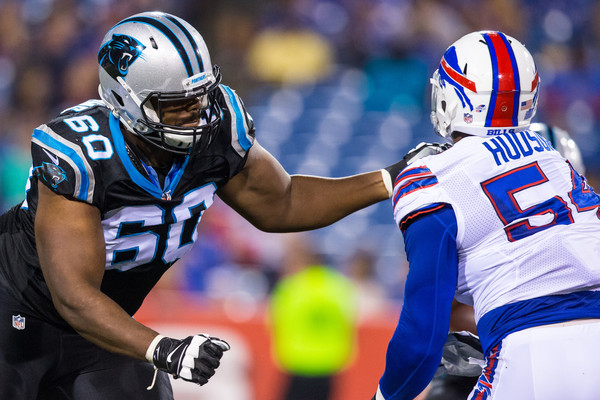 Last offseason the Cardinals brought in Andre Smith with hopes of strengthening the right side of the offensive line. That hasn't exactly worked out that way.
Smith has struggled most of the season and has been a big part of defenders putting the hurt on Josh Rosen. His inability to protect the quarterback was put front and center in the Cardinals loss to the Kansas City Chiefs. Chiefs edge rusher Dee Ford got to Rosen on almost every down when Smith was lined up against him, which made for a long day for Rosen.
If the Carolina Panthers let Daryl Williams walk in free agency, their loss should be the Cardinals gain. Williams has been very good during his time with the Panthers, protecting Cam Newton. However, there is room for improvement. He would need to improve his run block and not get bullied as much in pass protection.
Williams at this point would be a better option than Smith. Smith's time with the team could be over this upcoming offseason and Williams seems to be a good replacement.
Quinton Spain |Right Guard|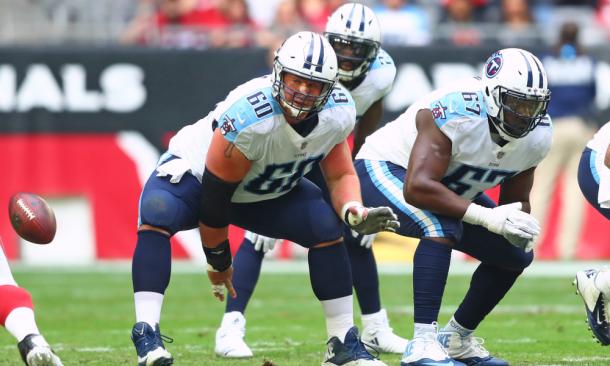 Per Pro Football Focus, the Tennessee Titans offensive line has been ranked fourth the last couple of weeks. While most of the credit will go to Taylor Lewan, Ben Jones and Jack Conklin, some could be said about Quinton Spain.
The undrafted free agent from West Virginia has turned himself into one of the more quality starters at guard in the NFL. Spain is a mauler. His physical presence in 2016 and 2017 was a key in the Titans' Exotic Smashmouth offense. He has played both left and right guard and would give the Cardinals needed depth at the position.
He's a strong run blocker which is exactly what Arizona desperately needs, but he's also gone more than 500 snaps in his career without allowing a sack.
Given both Justin Pugh's and Mike Iupati's injury history, Spain would make a lot of sense for the Cardinals. He could take over for Iupati at the left guard position and help establish the running game from day one. He would also give Josh Rosen time to find the open receiver and get the ball to Christian Kirk and the other Cardinals wide receivers.
Dorian Johnson |Guard|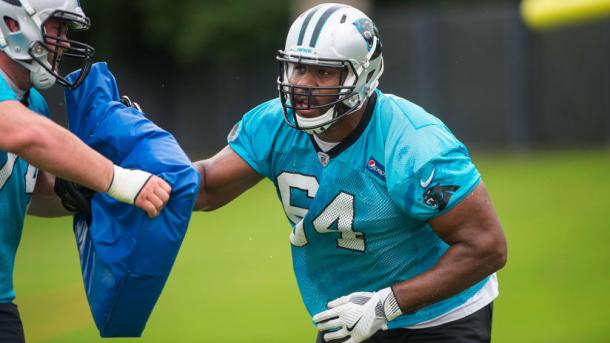 Currently on the Panthers practice squad, it is time that the Cardinals consider bringing back Dorian Johnson back to the nest.
Once thought to be a contender to start at guard as a rookie, Johnson was cut just before the season started and has become a practice squad journeyman since.
Johnson was a five-star recruit as a tackle coming out of high school, but Pitt coaches convinced him that a move to guard made sense for the team and for his future. While at Pittsburgh, Johnson started 39 straight games for the Panthers, winning second-team All-ACC honors as a junior as well as first-team all-conference and multiple All-American awards in 2016.
He should be given the opportunity to comeback and earn the backup role to Justin Pugh. While at Pitts, Johnson was solid in the run game, showing the ability to create space and unclog gaps for running backs. Pittsburgh Steelers running back James Conner will tell you just how much he appreciated his former teammate Johnson.
Johnson was okay as a pass protector but would need to improve it to go up against the pass rush that the Los Angeles Rams and other NFC teams throw at the Arizona Cardinals.
Jonah Williams| Tackle|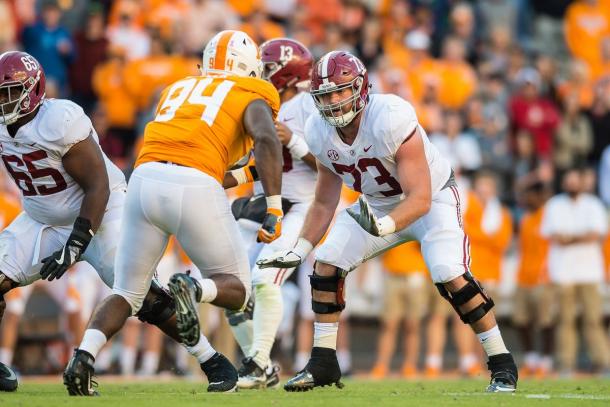 When the Cardinals drafted D.J. Humphries with their first round pick in 2015 they hoped that they would have their franchise tackle in place.
However, Humphries has not developed into the pillar that they hoped he would. Injuries and inconsistent play has been the story for Humphries. Had he bounced back, the Cardinals probably wouldn't be looking to upgrade the left tackle position.
Alabama's Jonah Williams could be the guy that they are looking for. Williams is considered the best offensive lineman in this year's class.
He has started every game since his freshman season, going up against some of the best the SEC has to offer. He is a fundamentally sound technician with plus athleticism and developed strength to deal with every type of pass-rusher.
Greg Gabriel of Pro Football Weekly wrote in August about Williams in the run game:
Williams is best as a run blocker. He shows very good initial quickness and snap reaction, getting to his block quickly. With his strength, he is explosive on contact and can get movement with his run blocks on a consistent basis. Because of his athleticism, he easily gets to linebackers and makes productive second-level blocks. When asked to pull, Williams shows speed and the ability to easily adjust on the move to a moving target.
With David Johnson in place, Williams could create lanes to get the Cardinals run game back to its former glory.
Kaleb McGary |Tackle|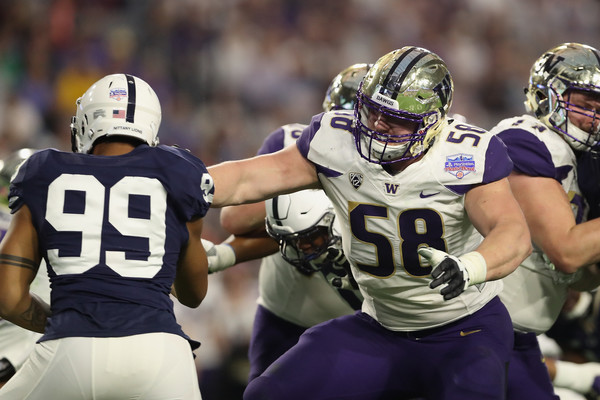 If Williams is off the board in the first-round, the Cardinals could still find a player in the draft that could step up and challenge at the tackle position. Kaleb McGary could be that guy in the second or third-round.
Listed at 6-7, 318 pounds, he has great size for an offensive lineman in the NFL. He has the same look of Jared Veldheer and with time could develop into the type of player he was.
He has started every game at right tackle since the 2016 season and earned first-team All-Pac-12 in 2017. McGary has a devastatingly powerful punch–one-handed and two–that can shake defenders off their spot. His hand location can get a bit inconsistent but is generally very sound; same can be said of grip strength.
McGray has been great on run plays for the Huskies, which would translate well in blocking for David Johnson. In pass protection he was pretty solid, keeping Jake Browning upright. He is great in screen protection which helps Johnson and the wide receivers.